Chromebooks are lightweight notebooks that run on Google Chrome OS. As Linux kernel powers the operating system, the Chromebooks are reliable and secure. They are perfect companions for people accessing the internet frequently.
If you have purchased a Chromebook, download and install the following Chrome apps to get the same experience as Windows OS.
Best Photo Editors for Chrome
Polarr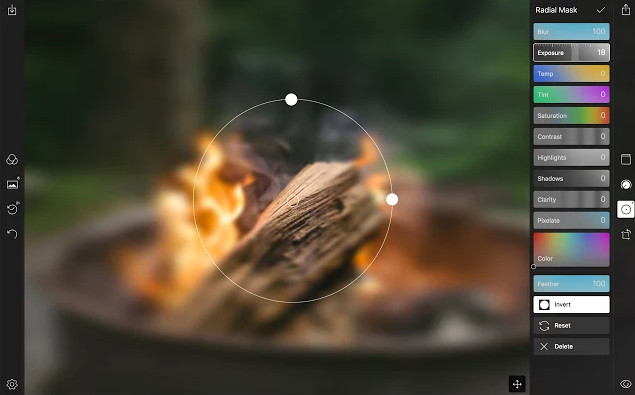 If you're searching for a Chrome app to apply filters on the photos or you want to change its brightness, color, contrast ratio, then this app is for you. Polarr offers over 40 filters and has an auto color adjustment function. Its size is 13 megabytes.
Polarr supports the drag-and-drop feature. It lets you resize the window and provides sliders to change the field's value. It supports batch export feature and comes with support for RAW format files. Polarr requires a minuscule amount of RAM. It doesn't affect the Chrome OS performance when you run it.
Download Polarr
Pixlr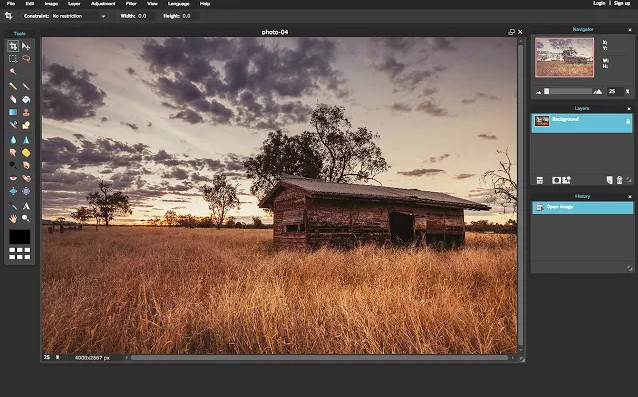 The only drawback of Polarr is that it doesn't provide paint tools such as brush, bucket fill, etc. Pixlr is an online photo editor app for Chromebooks that offers plenty of useful tools. It overcomes limitations of Polarr. Hence, Pixlr is a good alternative to the Polarr app. Apart from providing filters, this Chrome app offers editing tools you'll find in GIMP, Photoshop, or MS Paint.
Pixlr offers a robust interface. It allows you to save your pictures offline on PC in one of the following formats:
If your Chromebook doesn't have enough free space, create a free account on Pixlr.
Download Pixlr
Office apps for Chromebooks
Office online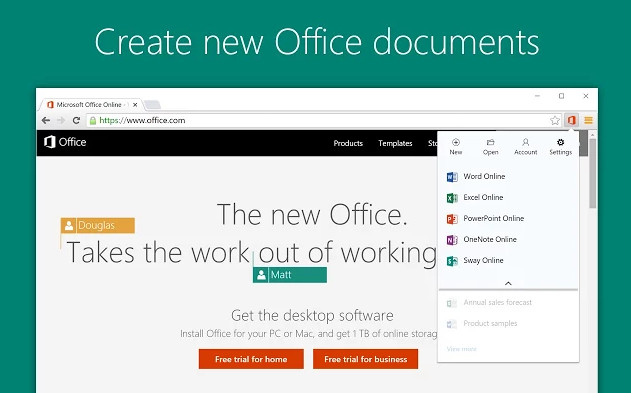 The office online app from Microsoft corporation allows you to create or edit MS word, excel, powerpoint, sway files. To use this Chrome app, you must sign into your MS OneDrive account.
Unlike MS Office of PC, Office Online is a free service. It offers the same set of tools you'll find in the desktop version of apps that ship as a part of Microsoft Office suite.
If you've installed the offline version of Word, PowerPoint, Excel, you can launch the application from the web interface of OO. The app syncs your work automatically to the PC if you use this feature.
OO saves files you create on the secure Microsoft servers. You can access them anytime. Office online is the best Chromebook app for editing files. It is one of the most have Chrome apps.
Download Open Office
Best Video Converter app for Chrome OS
Video Converter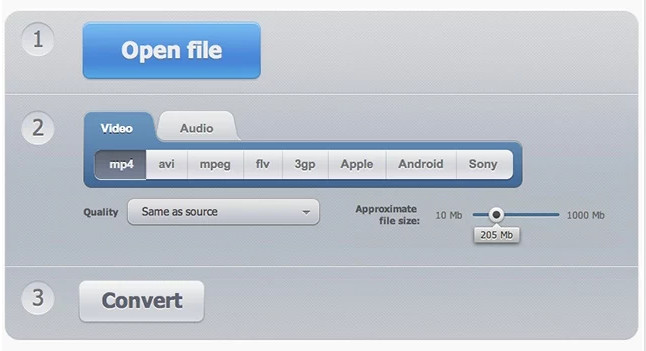 VC provides a no-nonsensical approach of converting media files from one format to another. Once you install this app, VC takes you to its official website where you'll find the option to specify an input file. This Chrome app supports files stored on Dropbox, Google Drive, or another storage platform.
Once you make the app aware of a file, you must select one of the output formats:
MP4, AVI, MPG.
MOV, FLV, 3GP.
WEBM, MKV, APPLE.
GIF.
Then, you must choose the target file video resolution and specify the video, audio codecs, and set the desired output file size.
Finally, click on convert button and wait for the tool to complete its task.
Download video converter
Best Chrome app for reading news
Feedly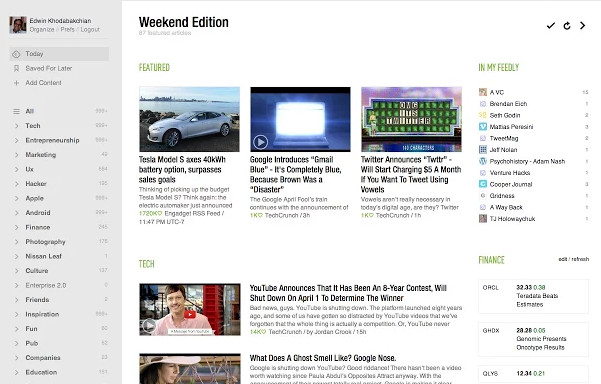 Feedly is one of the top rated apps on the Chrome Webstore. It is a great app to read news on the Chromebook. Feedly doesn't recommend news stories to you but it has a section where users will find a list of top news portals. It is an app that gives to complete control of news you want to read.
If a website provides RSS feed, you must copy the feed URL and add it to your subscription list in Feedly. The RSS reader app offers options to:
Save a story for reading it later.
Copy the news source URL to the clipboard.
Share the story on social networks or send the news to the inbox of an email address.
Feedly interface features a search box, with which you can find articles of your interests.
Download Feedly
Best Torrent app for Chromebooks
JSTorrent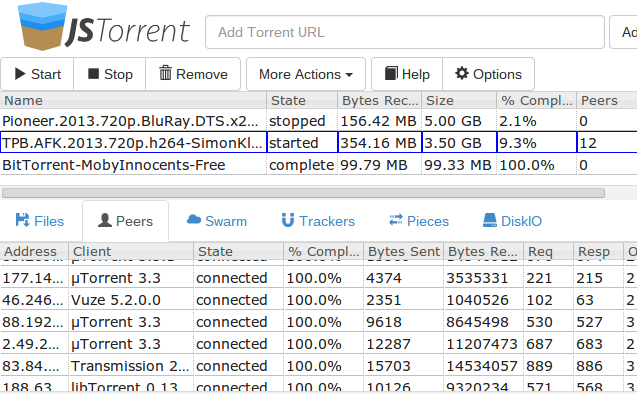 Apart from work, you may like to watch videos or listen to music in leisure time. With JSTorrent, you can easily download large torrent files. By default, JST saves downloaded files to the downloads folder.
It has advanced functions i.e. you can pause, resume, seed a torrent file. It supports large files having size over 1GB.
Download JSTorrent
Best Chrome app for remote desktop
VNC Viewer

With this application, you can gain access to a computer running on Windows or Linux OS and of any geographic location . VNC app prompts users to enter the IP Address of the remote PC and asks you to chose a picture quality.
If the computer is on the same network as yours, chose the highest picture quality. If the PC is on a different network and your internet connection is slow, select lower picture quality for good experience.
Install VNC
Best Chrome app for task management
Wunderlist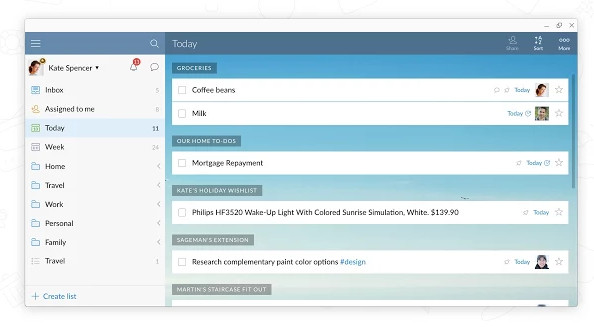 WL is a task-management app on the Chrome store with the highest ratings. It is a beautifully designed application that allows you to create a to-do list, set reminders, and more.
WunderList offers an intuitive interface. Once you register a free account, WL asks you to select the type of list you want to create. Then, the application shows a text box and Add Button to add items to the list.
WL enables you to duplicate a list. It has the option to share to-do lists on social networks. In case you've created plenty of lists, WL lets you sort them alphabetically. It is one of the must have Chrome apps for 2017.
Download WunderList
Best Offline email client app for Chromebooks
Gmail offline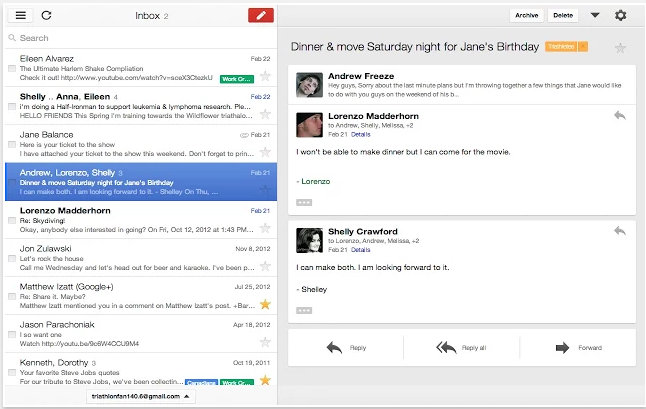 GO is a fantastic application that lets you access your emails offline. It takes few kilobytes storage memory on your Chromebook and provides a brilliant UI for a great experience.
Gmail Offline is one of the must have Chrome apps because it keeps copies of recent emails you've sent or received on your Chromebook.
Download Gmail
Best Chrome app for playing video and audio files
VLC (Video Lan Codec)
A notebook is incomplete without a media player application. VLC is a popular program that supports playback of almost all media files known to the mankind. It is a free application with superb features. VLC is easy to use and provides a variety of options to the users.
Download VLC
Best Chromebook diagramming app
Draw.io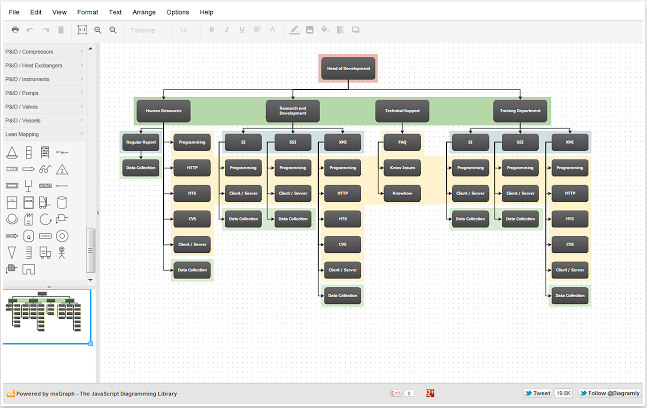 If you're a computer science student, make sure that you install the free Draw IO app. DIO allows users to create entity relationship, flow chart and many other types of diagrams for their project.
Download Draw IO
Our list of best Chrome apps for 2017 features lightweight application with incredible features. If you have bought a new Chromebook, install each app we've mentioned.
Note: You can use the above apps on Linux or Windows OS. To launch an app, paste this URL chrome://apps/ in the browser's address bar and press the enter key.