Getting cashback or a great discount on top products is like an icing on a cake. Everyone loves discounts. When it comes to online shopping, the internet gives you access to 100s of websites that provide cash back on shopping.
If you're an Android or iPhone user, you may have come across the free iBotta app. iBotta offers $10 bonus to the users when they simply download and install the app. You can use the free credit to buy stuff worth $10 or use it to obtain a good discount on the bill.
iBotta is a great app. It displays a list of items you can buy. Along with the items, the application shows discount you can get on the products.
iBotta is not a disappointing app. But if it is not offering cash back on a product you are planning to buy, you must install apps like iBotta.
The Google Play Store and iTunes store has a massive listing of over 1000 coupon apps similar to iBotta. The best applications among them are as follows:
Best apps like iBotta for Android and iPhone
Ebates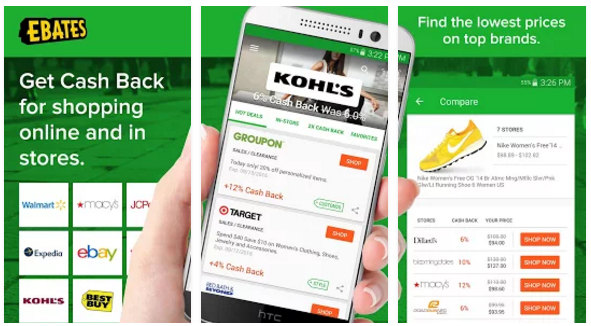 Ebates is a smart coupon app that enables you to find your favorite products and enjoy good discounts. It is one of the best apps like iBotta. Ebates offers up to 40% discounts on many products across 2000 stores.
Once you have earned a good amount of cashback, the management team at Ebates will mail you the Check. You can deposit the check in your bank account.
If you install and run Ebates, you'll find a list of stores providing cash back on various products. At the top of the list, you'll find the best offers. To earn rewards, tap on the shop name, explore the category of products and buy items you like.
The application enables you to bookmark your favorite shops. It allows users to go through the extensive collection of hot products from top brands like GILT, EXPEDIA, Walmart, Samsung, etc.
Other features of Ebates app:
Hot deals section.
Option to find offers in stores near you.
Category filter to find products quickly.
Also read: TOP 10 BEST ANDROID VPN APPS BETTER THAN PROXY SITES
Checkout 51 Grocery Coupons and cashback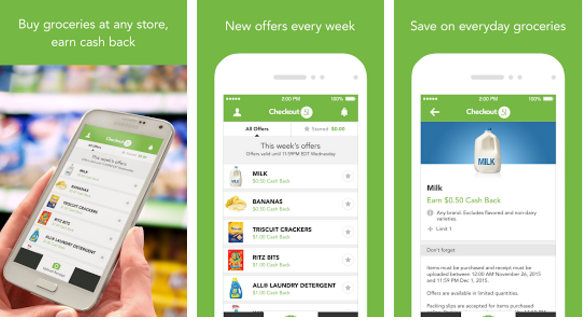 Checkout 51 is one of the most downloaded apps like iBotta on our list. The app gives you the opportunity to earn cash back on grocery items such as Milk, Yoghurt, Laundry detergent, etc.
The list of offers is updated every week on Thursdays. The app doesn't hinder you from exploring items listed by the stores that are not in your vicinity. Once you order the product, the seller will deliver it at your doorstep.
Checkout 51 sends you a check via mail when you've earned a minimum cash back of $20.
The app is not a scam. It has listings of genuine products and real cashback offers.
Flipp: Weekly Ads and Coupons app like iBotta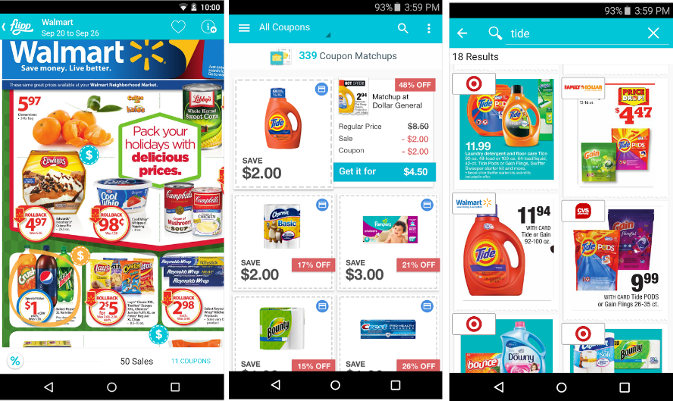 Flipp is yet another popular coupon app that provides excellent features to make shopping easier. It comes with a filter option that enables you to find the best coupons by their brand, category, or name.
The app supports loyalty cards. It allows users to clip coupons and enjoy discounts during the checkout process. Flipp is a must have app for people that don't want to waste time in shopping. It displays the best deals and offers on its main interface so that you can shortlist items quickly and complete the transaction.
The cashback app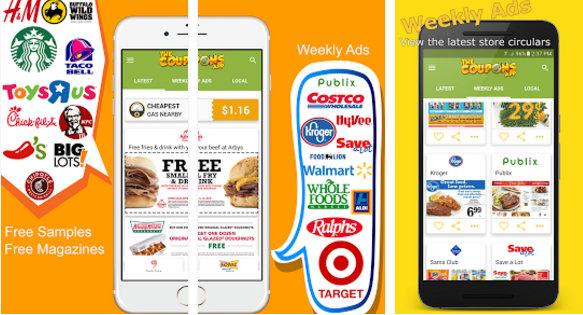 TCA is the ultimate app for finding great cash back offers. It is a popular application. Over a million of people in the US use it.
The app enables you to find deals at top restaurants, gas stations, and shops. It comes with Android push notification support. Hence, TCA will make you aware of fresh deals when the seller reveals them.
TCA comes with a module that allows you to compare prices of your favorite items. It comes with an inbuilt QR code scanner. It lets you find cheapest gas stations in your city.
The app allows you to earn cash back when shop on popular superstores, drugstores, grocery shops, etc.
Download TCA
Also read: BEST RECIPE APPS FOR ANDROID AND IPHONE
Conclusion: The above four coupon apps like iBotta offer unbelievable discounts and cash backs on all types of products. Use them if you're searching for alternatives to iBotta.