MSQRD is one of the best face swap apps for Android devices and iPhone. It is a free application developed and published on the app store by the Facebook. You can use the MSQRD application with or without signing into FB. With this application, you can turn yourself into a monster, animal, cartoon, witch, ghost, clown, etc.
In case you don't want to download MSQRD, check our below list of great apps like MSQRD. But before going through the list, let's first learn why you're searching for an alternative application.
Size: MSQRD is a large application. Its APK size is 32 megabytes due to which people think twice before downloading the app. The reason for the large size is apparent. The images that appear when you apply a filter are loaded from the flash storage memory of the phone. If the pictures were loaded from the web, MSQRD wouldn't have been a fast application. Storing images locally means you can use the app in offline mode.
Filters: MSQRD offers many filters. If you have used this app for a few weeks, you'll be bored with the default filters.
Best Face Swap apps like MSQRD
Face Swap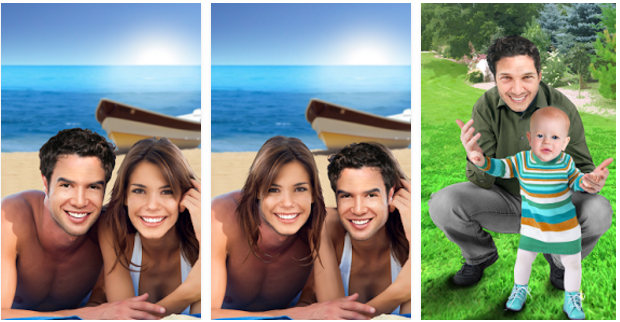 FS is a free Android application, with which you can replace your face with your parents, kids, siblings face in few seconds. It can load pictures from the phone gallery app. It supports face scaling feature through which you can adjust the size of your cheeks, chin, nose, ears, lips, etc. FS has the option to save the image to MicroSD card.
FS app lets you turn our head upside down. It has a module to detect the person's face automatically. This application allows users to share their edited images on social networks such as WhatsApp, SnapChat, etc. Face Swap app requires few permissions and it works on devices running Android 2.3+ OS.
Download FS
Must read: BEST DATING APPS
Mix Booth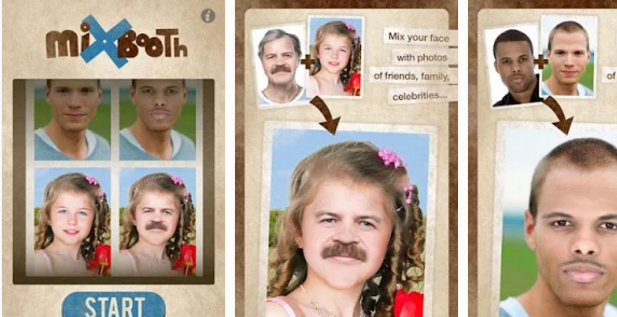 MB is yet another widely used a live face swapping tool for Android. To get started with Mix Booth, open play store and install the app. Run MB and tap on the start button. Now, tap on the add image icon and choose camera option. In case your selfie camera isn't working, select gallery.
Once Mix Booth captures your pictures, it will show thumbnails of up to 10 unique images. Tap on a thumbnail of your choice and Mix Booth will swap your face with the one shown in the thumbnail. The app provides the option to load custom pictures.
Like Face Swap, Mix Booth lets you share your pictures on FB, Twitter, G+, etc. It is a small application with 10 megabytes APK size.
Download Mix Booth
Face Swap Live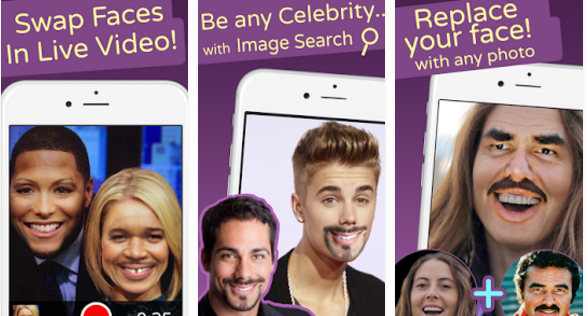 Beta version fo FSL has hit the play stores and it has reached a milestone of 500K users. FSL is an advanced application that allows users to swap faces in real-time. It supports images stored on the mobile phone's ROM or MicroSD card.
FSL supports video recording feature. This application saves recorded videos on the phone's storage so that you can watch it unlimited times with your friends and relatives.
Also see: TOP 5 BEST HAIR STYLING APPS TO TRY NEW AND DIFFERENT HAIRCUTS
Face Swap Booth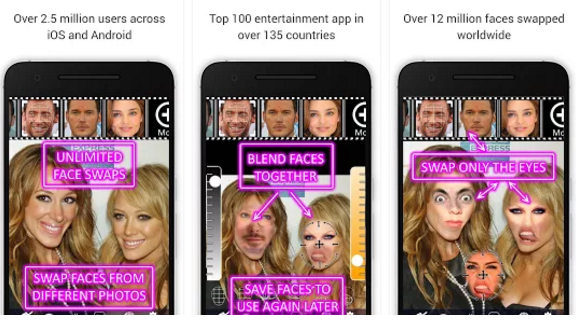 FSB is not as popular as the above applications, but it works great on mobile devices. It allows you to swap heads on photos. It has a function to superimpose one face on another. The app can detect the face of a person in an image. It lets you create strange looking people. Users can share photos edited with this cool application on their favorite social networks.
FSB ships with over 50 photos of celebrities and famous personalities. It has inbuilt image editing functions to make the new face adapt to the body of the person. It swaps faces in real-time.
Download FS Booth
Conclusion: The above apps like MSQRD allow you to swap faces of people with ease. You don't need special photo-editing skills nor you have to undergo any training. Use your favorite application from the above list for few minutes and you'll become an expert at swapping faces.