Here, we've shared apps which most women and teenage girls will find useful. Our list includes the top applications for fashion, health, hair styling, safety, and more.
Girls and women have different requirements than guys. Keeping this thing in mind, we have compiled the list of best apps for teenage girls. 99.9% of the women will find the apps we've shortlisted in this article beneficial.
Best apps for Women and Girls
Hairstyle app
Like many other young girls/women, you may like to try out new hair styles and hair color. Hair stylists, being in the industry for several years have a good imagination. They are probably the best persons to suggest a haircut. Unfortunately, hairstylists may charge hefty fees for styling your hair.
To save your hard-earned money, download and use these best hair styling apps. The apps make you aware of unique and exotic hairstyles which you can try out for free. They provide step-by-step guides for the same.
iTriage health and symptom app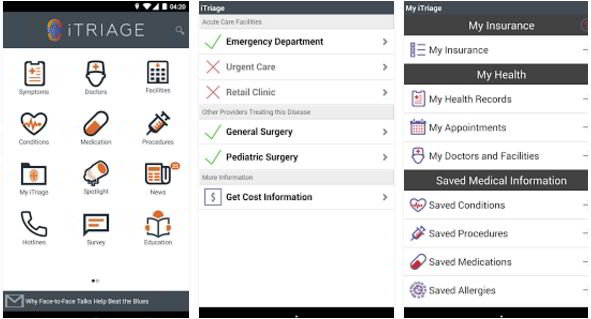 A teenage girl's body may undergo various changes. To understand the changes, you must use a symptom checker application. The best app for the same is iTriage. Content in iTriage has been reviewed by scholars at the world-renowned Harvard University. Hence, the information you get from this app is accurate.
iTriage app is easy to use. On its interface, you'll see the following options:
Symptoms, doctors, facilities.
Conditions, Medications, Procedures.
Spotlight, News, hotlines, education.
Tap on any of the above options to begin using it.
Pose latest fashion app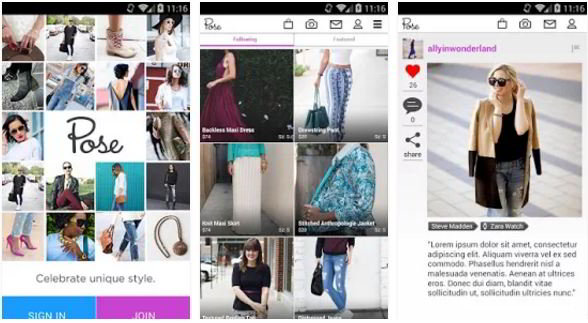 Women and teenage girls are crazy about fashion. The best way of keeping oneself updated with latest trends in fashion and design industry is by downloading a fashion app.
One of the best applications for the same is Pose. The application is tiny and intuitive. When you run it, WF16 will display a list of designers and fashion enthusiasts that upload pictures of latest fashion designs. You can browse the photos uploaded by any users free of cost.
Users can post comments on their favorite images and they can even bookmark the photos for later access. If you want to upload your own designs, create a free account on Pose.
Music app for listening to songs
Life is incomplete and boring without music. If you agree with this statement, consider downloading the best free apps to download songs. The applications we've recommended let you play or download your favorite tracks in HD or SD audio quality. They work on Android or IOS devices. They let you listen to country, rock, hip-hop, rap, classic, metal and many other genres of music.
VithU personal safety app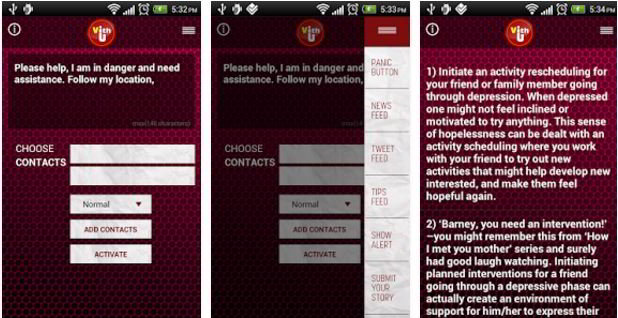 Unfortunately, women and teenage girls are major victims of crime. As a teenager, you must download and use a smart safety app for Android. The best application which can help you during a band incident is VithU. To get started with VithU, enter the list of numbers you want the app to alert whenever you're in danger.
To send SOS alert message during an emergency, you must tap on power button twice. The app will automatically send an alert text message to the phone numbers you've entered. The message will include your location to help relatives or police in finding you.
Facebook
The world's biggest social network aka Facebook will keep you in touch with your buddies. Hence, make sure that you download Facebook on your device.
Instagram
Want to have fans? Install Instagram on your mobile. If you're a model or an aspiring model, Instagram can get you huge numbers of fans. All you have to do is post attractive selfies and pictures.
Food
Girls learn cooking food from their relatives. To become an expert cook like master chefs of top hotels, download the best recipe apps. World class chefs have compiled and published the recipes which you'll find in the applications.
Conclusion: Over 500 million people use FB and Instagram on a daily basis. You may have already installed the two apps on your phone or tablet. Other applications we've covered in this article may be new for you. Make sure that you try them out.