Reliance Jio Infocomm, the world's largest startup company has launched a bunch of new applications for Android users. The latest apps offer TV channel, Video, news, file transfer and social networking services to the user.
RJio has also introduced a security application which will keep your device protected from online threats. Let's have a look at the features that the latest JIO apps offer:
JIO Express-News: This free news app allows users to go through all types of news. It is easy to use service. JioExpressNews will ask the user to select the languages that are of his interest. It supports English, Hindi, Marathi, Gujarati, Malayalam, Tamil, Urdu, Kannada, Punjabi, Telugu and Bangla languages.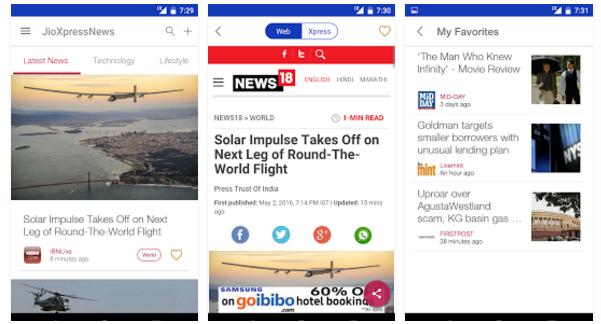 JioExpressNews app will display news in the below categories:
Sports, science and tech, lifestyle.
Business, health, world, top stories.
Entertainment, IPL, Fashion, National.
Money, career, Opinion and movie reviews.
Along with the free news App, Reliance Jio relianceJIO Infocomm limited has launched the below 8 apps on the Google Play store
Jio Play: With this application, users can enjoy TV channels on their mobile devices. It offers a large collection of channels to keep you entertained. The app has the function to pause and resume a live v show. It allows you to go through the 7 days schedule of your favorite TV channel. Jio Play will take on OZEE app from Zee entertainment limited.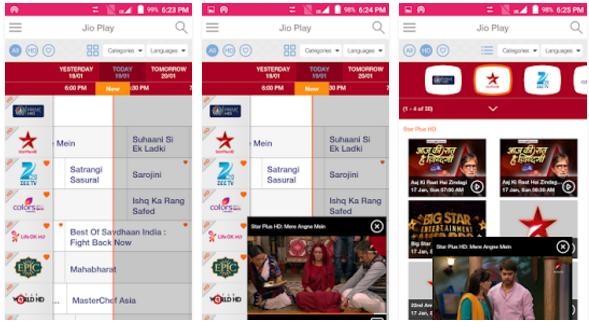 JIO Join: It's a social network aka messaging app for Android that has features to make VoLTE calls, video calls. You can also send text messages to your friends with this app.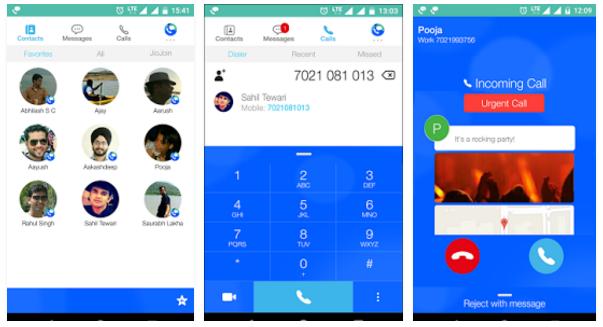 JIO On Demand: An online video library, this app gives you access to a large collection of videos which includes popular TV shows, movies, music videos, movie trailers, etc. It offers 1080p videos for your complete entertainment.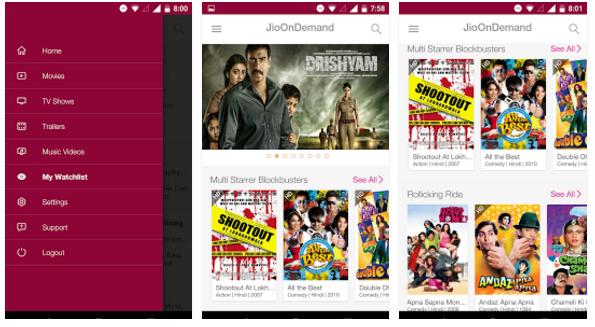 JIO Mags: With this RJIO app, you can go through all of your favorite magazines on your phone. Users who use JIO Mags are allowed to download and sync magazines on all the devices they use.
JIO Cloud: This is a cloud storage services which allows the user to upload files of any format. You can use it to backup your contacts, photos, music, documents and video files. Uploaded files can be easily shared with other users.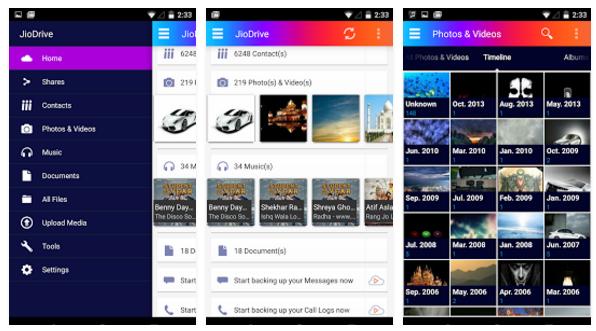 JIO Security: This is an application which detects and removes malware and protects contacts, bank login credentials, email login details, etc. This Android security app makes sure that your personal information is not leaked online. It helps you in removing applications that are using a lot of system resources and using data in the background.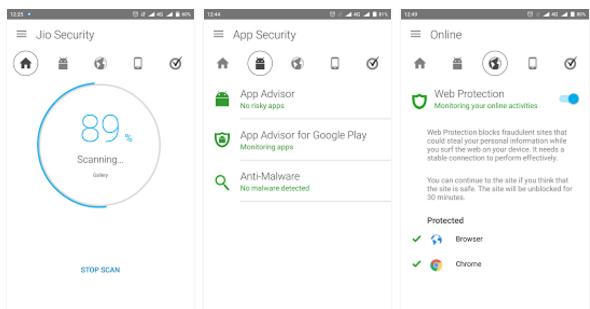 SwitchNwalk: This is a file transfer Android app. With it, you can send any type of file from your phone to another device. There's no size and platform restriction. It is a good alternative to Xender and Lenovo Share it as Switch N Walk uses WiFi technology.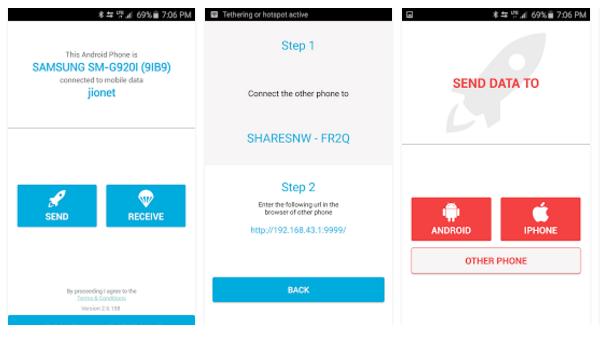 JIO beats: This is an ad free Android music app which allows you to hear latest Bollywood, English, and regional songs. Songs are streamed in HD quality. You can download them for hearing it later.
You can download the above free apps from the Google Play store.