WhatsApp, an app which resides on phones of over a billion users is now compatible with your PC. Its desktop version for Windows and MAC OS has been officially launched. Last month, the app was updated with encryption feature.
Now, you don't have to use Emulators like Bluestacks, GreyNotion to run your favorite messaging app. Just download its setup file from the official website and run it. This is great news for the fans of this IM and bad news for Microsoft Skype and the developers of emulators.
How to configure and use WhatsApp desktop client
Download WhatsAppsetup.exe file on PC and run it (find the link below). The application will load its important modules after which it will ask the user to use the phone version of WhatsApp to scan the QR code. To do so, Open WA on your mobile phone, visit chat interface and tap on the menu option. Now select WhatsApp web option and click on Ok, got it button to open the inbuilt QR scanner.
Once the QR code has been scanned, WhatsApp for the desktop will open your preferences, list of contacts, groups, and latest messages.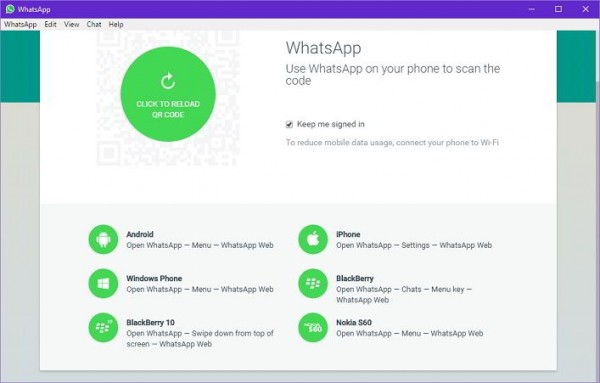 Features
The app has a menu bar which lets you archive, delete, mute chat messages. It has the option to zoom in/out and navigate to next/previous chats. The zoom controls are useful for people who have eye related problems. It will also reduce the eyestrain.
This application has controls to edit, copy and paste text and links. Thus, sharing content will be much easier. You are allowed to create a new group or set profile status too. You can download and save pictures and videos shared in groups directly on your PC.
Download desktop version of WhatsApp client (32 bit and 64 bit)
Upcoming features
WhatsApp will soon be incorporated with video calling capabilities due to which it will become a rival app to Skype. Skype, owned by Microsoft Corporation is primarily used on Windows computers. When video calling update feature is introduced in WhatsApp, Skype may lose a lot of users.