Mi5, Mi4, Mi4i, Redmi 1s, Redmi 2, Note 3 are the best-selling mobiles of Xiaomi. Although these five phones have different specifications, they have one thing in common – the MIUI OS.
The MIUI is a custom ROM which provides plenty of tools free of cost. It is so powerful that the ROM eliminates the need to install third-party apps.
MIUI has the following two features built-in:
Security: This is an all-in-one tool that enables users to:
Monitor data usage and set usage limit
Clean junk files.
Manage phone number blacklist.
Antivirus to eliminate threats from your phone.
Weather app: The Xiaomi handsets come with a powerful weather application. The app displays the current weather of your city in a neat widget. You can place the widget at any position on the screen.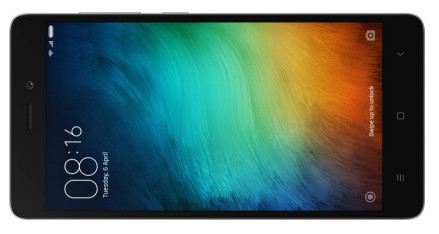 Apart from the above default tools, Xiaomi MIUI features plenty of hidden features that you may not know. Below, we have shared cool free apps for Xiaomi mobiles and useful tricks to unlock mind-blowing hidden functions.
Best apps and tricks for Redmi 2, Mi4i, Redmi Note 3, 3S Prime, Mi5 phones
News app: The best Android news apps keep us updated with the latest happenings in our city, country, or the world. Hence, it is one of the must-have apps for Xiaomi Redmi and MI series phones.
Browser apps: The default browser of Xiaomi mobiles is based on Chrome. In case you don't like it, pick one app from our list of best Android browser apps and install it on your device.
Media Player: VLC is one of the most powerful Android media file players in the world. It enables you to play files of all extensions.
Keyboard: For a better experience, you must ditch the default keyboard app in the Redmi 2, Mi5, MI4, Mi Max, Redmi Note 3, and install GBoard.
GBoard is one of the most elegant keyboards apps of all time. It is a tiny app integrated with Google Search Engine. It has a powerful emoji recommendation engine and multiple themes.
Hidden features and tricks
App Lock: The app lock tool in the Xiaomi phones works like a charm. To enable use it, head over to the phone settings interface and scroll down till you reach the bottom of the list.
Tap on the App Lock option. The phone will now ask you to enter the pattern lock. Once you define a pattern lock, you'll see a list of apps. Select the apps which you want to hide.
Three-finger screenshot: If you have flashed MIUI 8 ROM, you can take the current screen's screenshot by swiping three fingers on the screen. This is a cool feature of MIUI ROM. Try it out!
Compress and hide files: Most phones running on Android OS offer a basic functionality of moving and viewing files. The file manager in Xiaomi phones is a robust tool through which you can hide files of all types.
If you have saved plenty of files in a single folder, the MIUI lets you compress the folder and save disk space.
Buk file finder: To find files of the same extension, tap on the search box of the file manager, and enter the extension in the following format:
.extension name
If you enter .jpg, the file manager will show a list of all files on your phone with the .jpg extension. Similarly, to see the list of all PDF files, enter .pdf.
Power saver: The Xiaomi MIUI OS features a powerful battery saver app for Android.
To access this application, navigate to the settings, and tap on the battery and performance option.
Now, tap on the Power button (from the list). You'll now see the following options:
Analyze battery usage.
Enable or disable battery saver for the entire system or individual apps.
See battery usage, temperature, capacity.
Quick ball: QB is yet another cool feature in Xiaomi Redmi Note 3, Redmi 2, Mi4, MI5, Mi4i, Mi Max phones. Once you enable this function, a floating round widget will appear on the screen.
If you tap on this widget, you'll see up to 6 shortcuts. To enable the feature and define the shortcuts, navigate to the "Additional Settings" interface and select Quick ball.
WiFi sharing: Xiaomi phones provide a cool feature with which you can share your phone's WiFi connection with other devices by scanning QR code.
To access this feature, open settings, tap on the WiFi option. Tap on your connection name and choose the share option.
Conclusion: We have shared plenty of free apps for low-end and high-end mobile phones. Explore our site and discover more apps for your Xiaomi mobile. We'll share new tricks once we find them.