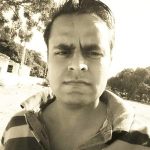 Pramod is a CS post graduate who loves Unix based operating systems (Android, Linux, etc). He has strong knowledge of object-oriented languages such as PHP, JAVA, C#. Pramod likes watching Crime, Thriller shows and movies. He has a Xiaomi Redmi smartphone. You can reach him at mswlabz@gmail.com.
Kailash is BCOM graduate. He has a year of experience in accounting. Being an avid reader for tech magazines and being a huge fan of Android, Kailash decided to pursue a full-time online career by writing content for this website. He uses a Motorola handset to test apps.
Why was bestappsguru.com launched?
BAG was launched on 8th January 2016. Through this website, we will make you aware of the useful and new apps that were recently launched by third party developers and top organizations.
This website will publish detailed reviews of your favorite apps. Here, you'll find only mobile and tablet application related news on this site.
If you're searching for an app, use our search form to find it. If you want us to review your free Android or Windows phone app, please feel free to contact us.
The contact form can also be used to submit new tips or make us aware of an error in the published articles.
We've created profiles on Facebook, Google Plus, Pinterest, and Twitter. Thus, you can join us on the social networks.