The timely payment of Credit card bill is important. If the service through which you're making a payment doesn't transfer the money to the bank's account quickly or in time, the lender will charge you a late payment fee, and the late payment would be reported to CIBIL. If you don't pay the bill on time, the CIBIL score might be affected. Once your credit score is poor, it will be extremely difficult for you to get credit in the future.
In India, you can visit the bank directly to make a credit card payment or use a mobile application. You can also make payments with the credit card provider's website. This method is quick but you won't get any cashback of discount coupons even if you pay the bill a couple of weeks before the payment due date. To get rewarded for credit card bill payments, you can use app. You'll find several credit card bill payment applications on the Apple App store and Google Play Store. A few apps ships with certain terms and conditions. You can use them only if you meet their certain criteria. One such application is Cred.
Cred is a popular credit card bill payments application launched by the founder of the Freecharge app. Freecharge founders sold their payments platform to the leading Indian bank, the Axis bank, for over a billion dollars and parted their ways. Cred ships with attractive offers. For example, the company provides a cashback of 1000 and discounts on partner services. Although Cred can be downloaded by anyone with an Android or iOS device, only people with a credit score of 750+ are allowed to use the application.
The Cred application gets your credit score from CIBIL. If your credit score is below 750, you can't use Cred. Here's when the Cred-like apps come in handy. The applications don't approve your account after checking the CIBIL score, and you will get rewarded for credit card bill payments with cashback or discount coupons on popular services. Here are the four great Cred alternative apps you can use on your Android or iOS device:
Best apps like cred
Paytm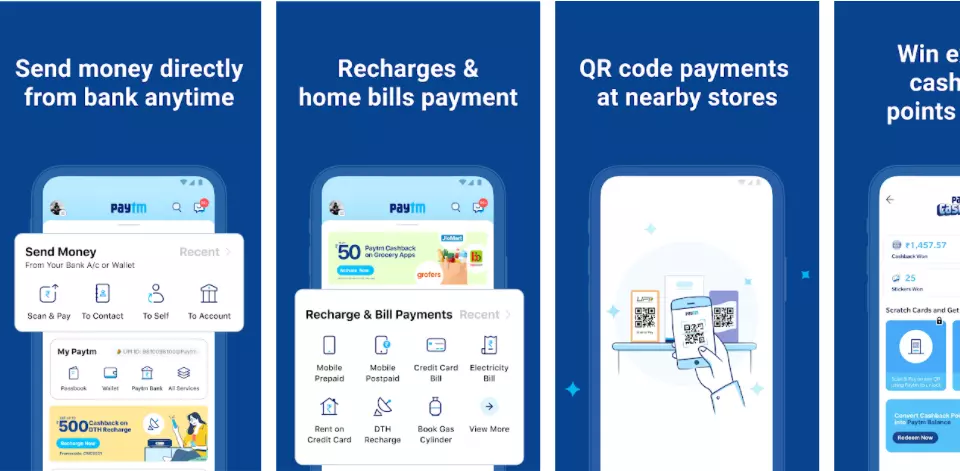 Paytm may have lost its shine because of negative news of the company on the internet, but it is still a great application to make various types of payments. Why use Paytm? Paytm credits the lender's account quickly. Within a few minutes of paying the bill, the lender will send you a message that the payment has been succesful. In addition to credit card bills, you can pay the EMI of various popular NBFCs with Paytm. You can pay school/college fees, rent, recharge mobile/DTH, etc with Paytm. The application offers cashback and cashback points on recharges, bill payments, money transfers, etc. It has a passbook function where you can see all your transactions. Although Paytm is a reliable service, it has a drawback of not allowing users to log in to the website without scanning a QR code.
Amazon Pay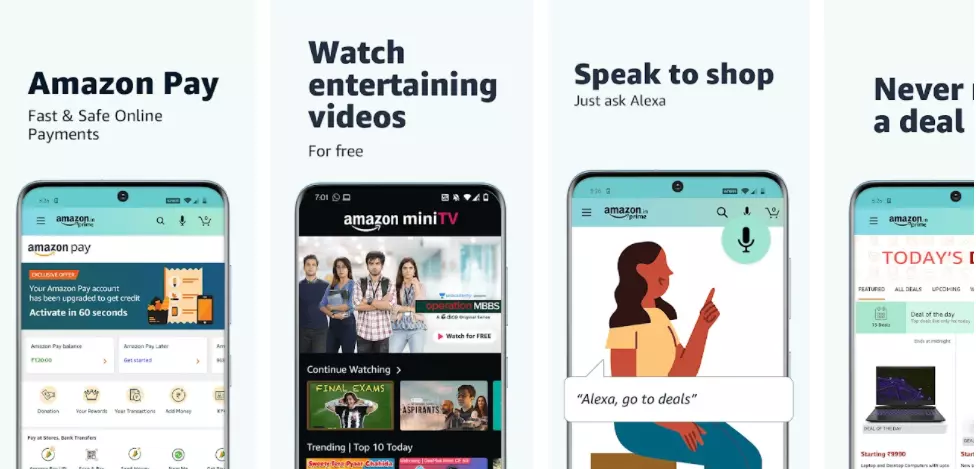 Amazon Pay is quick, but it shows a message that your credit card payment would be made within 2 to 3 days. This message may worry the user especially if the payment is made a couple of days before the bill due date, but in reality, the payment is made on the same day within an hour or hours. Within an hour of money being debited from an account, you'll get a message from the bank that your payment has been processed successfully. Like Paytm, Amazon rewards users cash for paying the credit card bill with their platform.
PhonePe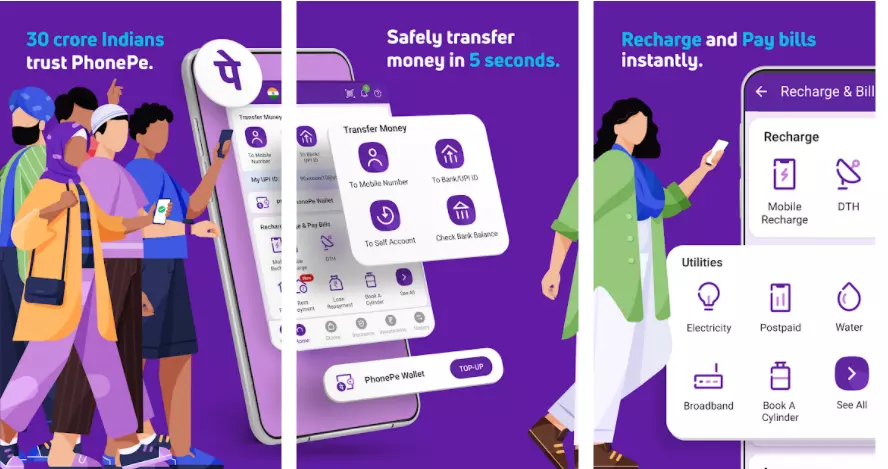 Introduced in 2015 by Flipkart founders, PhonePe is similar to Paytm and a leading UPI app. You can make various types of payments with this application. PhonePe has an excellent user interface and supports various types of payments. The company seldom provides cashback on credit card bill payments. This is its only drawback. In addition to making payments, you can use PhonePe to buy insurance plans and pay insurance premiums. PhonePe is used by every 1 out of 4 people in India.
Mobikwik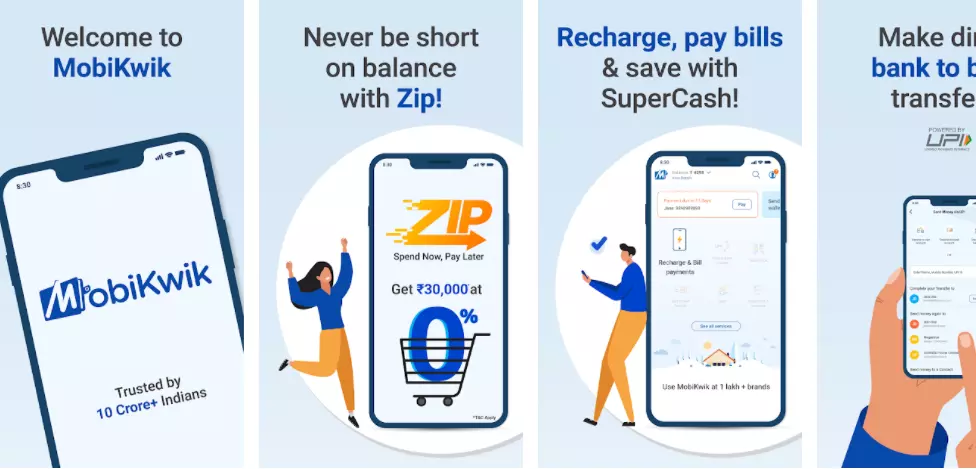 Mobikwik was founded in 2009. At one time, it was the only major competitor of Paytm. Now, the company's popularity has plummeted because of the new players in the digital payments market of India. Like the above apps like Cred, you can use Mobikwik to make credit card payments online. Mobikwik may offer cashback or Supercash to the user on paying their credit card bills. Super cash can't be used at one go, but the entire cashback can be used at once.
Among the credit card bill payment applications we've covered here, Phonepe is the only app that you can't use online. To use Paytm, you will have to scan a QR code with the Paytm mobile application on your phone. You can use Amazon Pay or Mobikwik without doing any other thing other than entering your email address/phone number and password.
Some of the applications can show the credit score on the phones. All apps let users create an UPI handle/ID and let you pay the bill via UPI or Netbanking. You can use share the handle with the users for receiving payments.