Clash of Clans helped Supercell in becoming a 5+ billion dollars company. The game is addictive and fun to play. Several million users across the globe play it.
If you've been playing the Clash of Clans game for a few weeks or months, you may have completed numerous tasks put forward to you. If you're wearied with the same old characters and want to try something new, check our list of the best games like Clash of Clans.
Best games like Clash of Clans (COC)
Boom Beach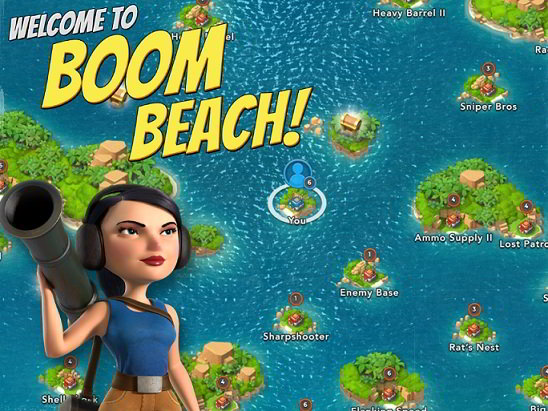 Boom Beach is a strategy genre game developed by SuperCell, the company behind the top-grossing game Clash of Clans. It lets you play with millions of other players across the globe. It has several exciting in-app purchases, with which you can improve the gameplay and dominate other players.
Users must guard precious resources against enemy forces in the Boom Beach game. To do so, you'll have to upgrade your army, weapons, create new buildings, etc. Once you build your troops, you can go ahead and destroy the enemy base. Enemies may have built hundreds of bases. You have to destroy as many bases as you can. This game like COC allows users to collaborate with other players and form a team.
The game has fantastic background music/sound, and it is action-packed. Boom Beach game offers exquisite graphics and has an amazing storyline. It can be played by anyone who is above 13 years of age. It works only on phones with Android 4.0 and higher OS.
Star Wars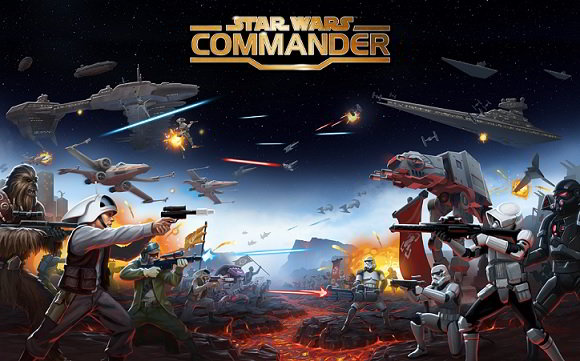 Star Wars is a fantastic movie. People are so crazy about this film that they are ready to wait in long queues to get the Star Wars Merchandise, movie tickets, etc. You can't be a part of the Star Wars franchise of movies, but you can enjoy games and control your favorite characters such as Han Solo, Darth Vader, Leia, etc. The Star Wars game is like Clash of Clans (COC). The only significant difference between Star Wars and Clash of Clans is that the battles in the SWC game take place in space.
The Star Wars game gives you the option to fight against the Empire or the Rebellion forces. It lets you build and train troops to fight against enemy forces. This free game supports the multiplayer mode in which you can join forces with other online players.
This game has similar requirements as Boom Beach. It gives you a feeling that the stars, planets, galaxies, comets, and every celestial body are under your control.
Call of Duty: Heroes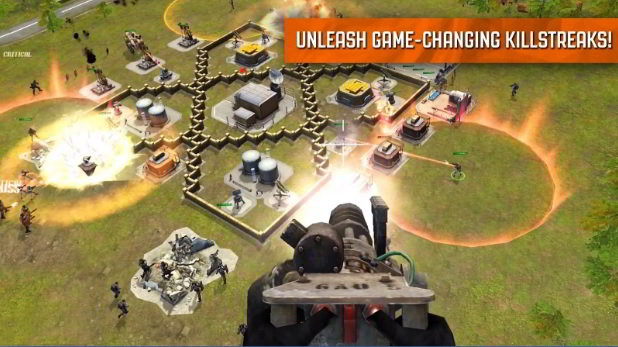 Call of Duty is one of the most played first-person shooter games of all time. The developers of the COD franchise of games have introduced Android and iPhone versions of COD for loyal fans like you.
Call of Duty Heroes is a free and action-packed game that features modern weapons, jet fighters, helicopters, and more. In CODH, the player must use his brain to build troops and modernize them with new weapons.
The player of Call of Duty: Heroes enables you to control some of the legendary characters that were added in the PC version of COD. The characters are unique and have different abilities. You must understand each character so that you can leverage its skills to the fullest.
Call of Duty lets you control uncrewed aerial vehicles, powerful guns, and military structures. Can you do this in real life? The answer is no. The game features 3D graphics. You can enjoy it on Android GingerBread, Lollipop, KitKat, jellybean, and Marshmallow OS powered phones for free.
Dominations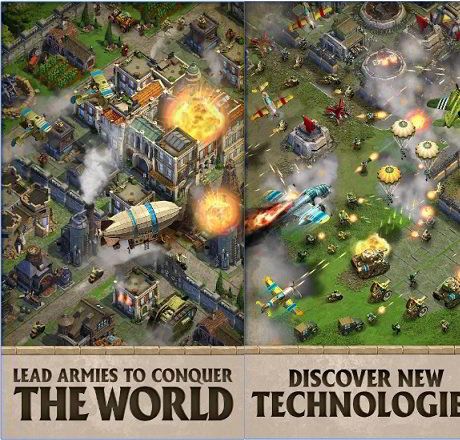 One of the best games like Clash of Clans is Dominations. In this game, the user is given the task of controlling one of the below eight races:
Chinese, Japanese, Greek.
British, Romans, Koreans.
Germans and French.
Initially, the user will have to command a bunch of hunters and villagers. He must use the villager's skillset to build new objects, buildings and gather resources. By creating new things, your village and troops will be modernized. Enemy forces will attack the village regularly. You must defend it by making wise use of the troops you control.
The Dominations game lets you collaborate with other forces to tackle or destroy the enemy. It has excellent graphics. The game runs on devices pre-installed with Android 4.0+ operating systems.
Jungle Heat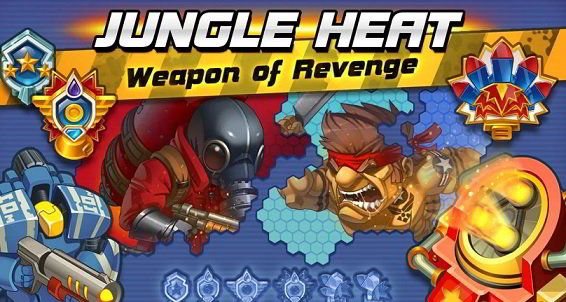 In Jungle Heat, the character is located in a Jungle and has to free up some wealthy Jungle natives that have been held in captivity by rogues. The citizens have been captured because of only one reason, their wealth.
The enemy troops will slaughter your character if he enters their territory individually. To take on them, you'll have to build your base and forces. Jungle Heat offers many types of ammunition. It features tournaments where other players compete to accomplish the game's objective.
Jungle Heat is a cross-platform game. You can play it on social networks, Windows Phone, Android, or iPhone. The game has high-quality graphics, excellent background audio, and an exciting plot.
Final thoughts: Clash of Clans is a fantastic game. If you play the games I've mentioned above, you'll forget about it.