Developed by Microsoft Ensemble Studios, Age of empires is one of the most popular strategy games of all time. AOE was launched in 1997. It is addictive, fun to play, and has a huge fan following. In AOE, the player's objective is to build a base, troops, protect the workers, and destroy/capture other bases. To build troops, you must build Forts, Stables, Workshops, and to create a structure, you must assign the workers the task of collecting natural resources.
You can create as many structures as you want. The best thing about this game is that you don't have to spend money to buy land, upgrade the skills of characters or pay wages to the workers. You can play Age of Empires in two modes, single or multiplayer. AOE becomes a challenging and interesting game once the enemy starts attacking your base. Although AOE is a popular game, Microsoft hasn't regularly launched AOE expansion packs. This has not gone well with the hardcore fans of AOE. The Age of Empires isn't the only strategy game available for the Windows OS. Here's the list of 7 great real-time strategy games that are as entertaining as AOE:
Best games like Age of Empires
Anno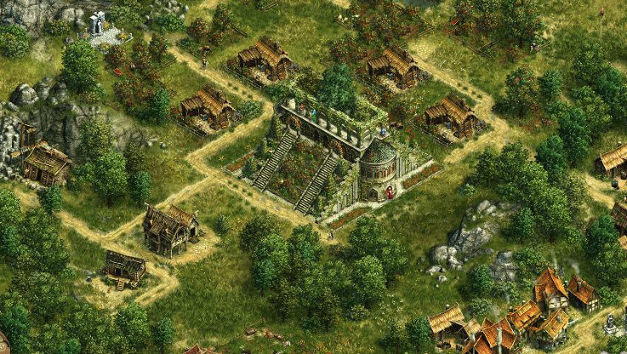 Anno is a browser-based strategy game like Age of Empires developed by Ubisoft. In Anno, the player must build, manage, and protect his city. Anno lets users build various types of public facilities, buildings, and factories in their city. If a player has gathered plenty of resources, they can trade resources with other players. As in the Age of Empires, rival players will attack your city. You must build warships and deploy weapons on your base to protect the city. The game allows you to keep an eye on the activities of your rivals. You can also build a base on other planets in Anno. Anno includes many campaigns. It has good AI, pleasant background music, and good graphics. It gives a glimpse of what future cities would be like.
Note: Ubisoft discontinued Anno for browsers. Anno 1800 is similar to Anno online. You can download it from the Ubisoft website.
Age of Mythology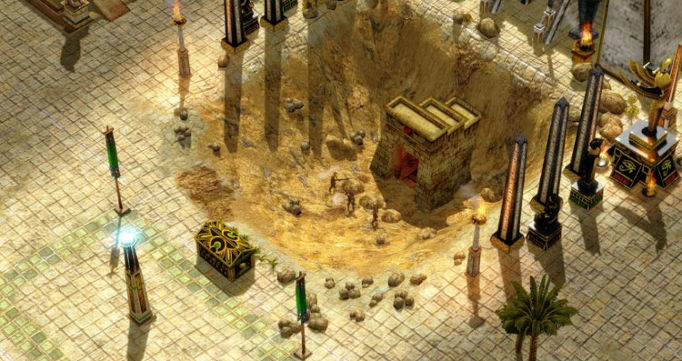 AOM is a historical strategy game like Age of Empires based on events that took place before 1000 B.C. AOM is addictive, challenging, and enjoyable. Microsoft Ensemble Studios had launched AOM in 2002. The game's graphics are similar to the Age of Empires, but the characters, structures, and resources are slightly different. This game allows users to choose one of these races – Greek, Egyptian, Norse, Atlanteans, and Chinese. Each race has its sacred structure and some weaknesses which the player must exploit. Age of Mythology includes 10+ campaigns. To get started with AOM, the player must select a race. Then, they must build a town from scratch. The town can have up to 300 members, i.e civilians, and troops. Age of Mythology allows you to edit scenarios. Users can play it in online or offline mode. AOM won't teach you history, but it will give you an idea of the culture and civilization of some of the oldest races on the planet.
Also check: Best games like Clash Royale
Starcraft Remastered
Blizzard Entertainment had relaunched one of the most popular games in the Starcraft series, SF Remastered, in August 2017. Starcraft Remastered supports 13 different languages. It has high-definition graphics and nice-looking effects. This game like Age of Empires allows you to switch between original and modern graphics. It also includes the game's original soundtrack. Starcraft has the option to turn on the observer mode. It allows users to play their favorite campaign in offline mode. The latest edition of Starcraft lets users save their settings and progress on Blizzard cloud computers. It also allows users to see their statistics and create new campaigns.
Also read: Best games like GTA
Warcraft

Warcraft is a real-time fantasy game developed by Blizzard Entertainment. The game has a stunning 3D map that features mountains, rivers, green meadows, oceans, etc. It has imaginary characters i.e. Orks, Elves, Dwarves, etc. Warcraft also features the human race. In Warcraft, the player has to collect resources and use them to construct structures in their base. Unlike Age of Empires, the civilians and military units on the base are commanded by a Hero. The Hero is the most powerful character in Warcraft. If he dies, the game will be over. Likewise, if the heroes of enemy races die, you'll win the campaign. This Age of Empires like game lets users upgrade the heroes' skills by completing specific tasks. Users can play Warcraft in multiplayer or single-player mode. Blizzard has launched 15 games in the Warcraft series. Each game was a massive hit for the company.
0 A.D.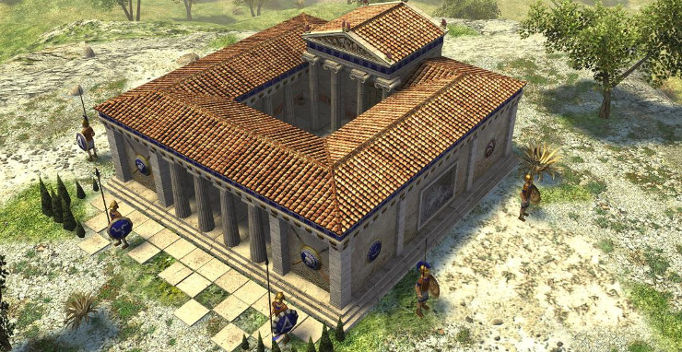 0 A.D. is an open-source, cross-platform real-time strategy game that you can play online or offline on Linux, Windows, or Mac OS. It features 12 races and has 3D graphics. In 0 A.D, you must manage and protect your base. You'll also have to keep an eye on the resources (iron, gold, food, stone, etc) and try to increase them. The computer-controlled hostile races will attack your base and troops. To protect your civilians and structures from the wrath of enemy forces, you can create naval or land-based units in 0 AD or upgrade your existing units, structures, etc. The game has nice background music and many campaigns. It was awarded the best Indie game in 2017.
Must see: Best games like Clash of Clans
Civilization V & VI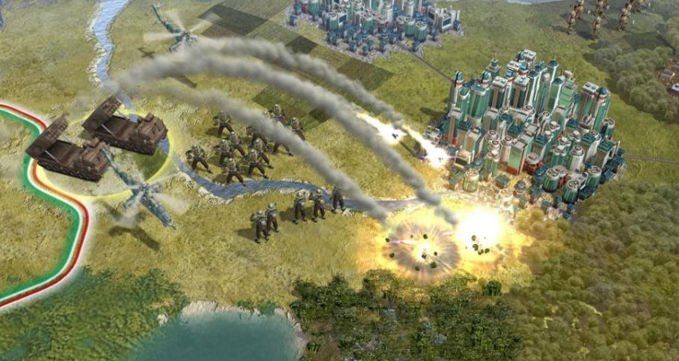 The Civilization game was launched in 2010 by Firaxis. In the last 7 years, Firaxis has launched several patches and updates for its Civilization V game. In Civilization V, the player must control a leader/heroic character and look after the well-being and development of his race and colony. CV 5 has over 20 different races. Like other strategy games like Age of Empires, Civilization V requires you to build a base, military structures, and trade units from ground zero. The enemy forces will attack your base. To complete the campaign, you must destroy the enemy military units and conquer their base. To do so, you must gather resources and build your army. Civilization V, the game like Age of Empires, features several campaigns. It has a beautiful 3D map. You can play this game online or offline on your Windows or Mac PC.
Total War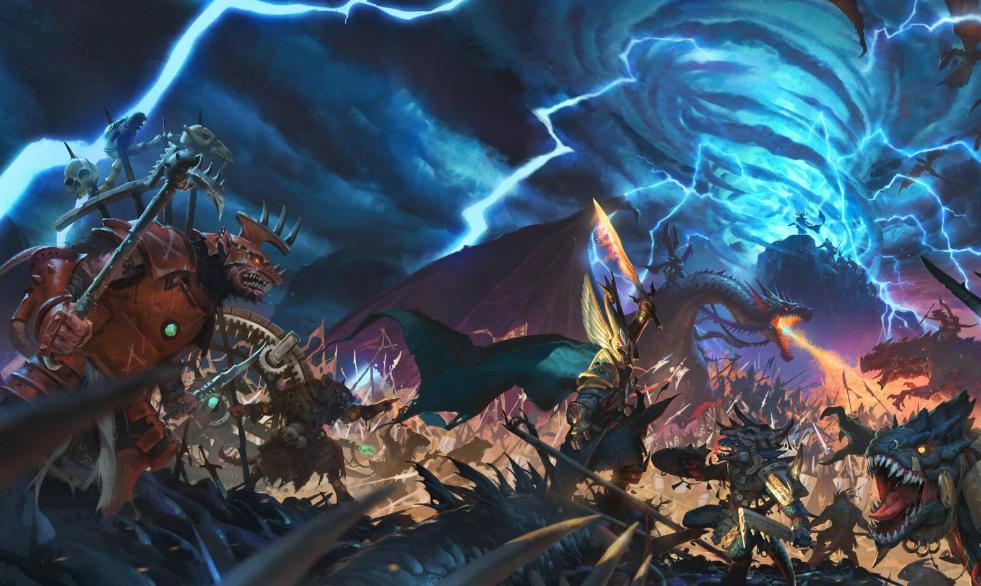 Each game in the Total War game series is similar to Age of Empires. SEGA had launched it in 2017. Total War features 3/4 races. Once you choose a race and start the campaign, you'll have to explore the map and capture or destroy the units of other races. As in the Age of Empires, you can build your town containing the structures of your choice. You can upgrade the structures by collecting resources and researching. Total War has beautiful graphics/animations.