When Paytm was a new application, it offered cashback on almost every recharge, bill payment, money transfer, etc. Now, you'll get cashback only if you're lucky. Although the Paytm website is up and running, One97, the owner of Paytm, has introduced a strange and time-wasting method of resetting the password and logging in to the website account. If you forget the password of your account, you'll have to dial a phone number, and to log in to the Paytm website, you must download the Paytm app and scan a QR code.
To be honest, Paytm has now become a bloated app. It has features that you may never use. Although you can ignore these features, the size of the application has increased two folds from 25 to 30 MB to 56 MB. Because of these two and many other reasons, you might want to use a Paytm alternative app.
Best apps like Paytm for Android and iOS
Amazon Pay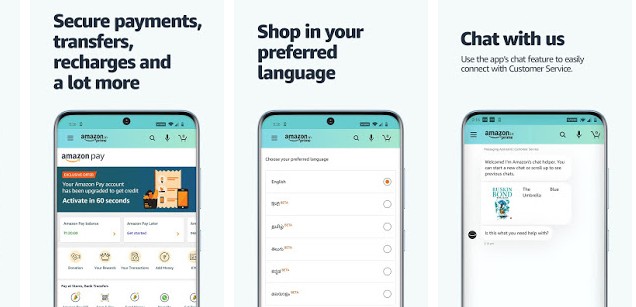 Amazon had launched its Amazon Pay service in 2016. It offers 50 to 100 INR cashback in the first week of every new month on all types of recharges. In addition to cashback, it also provides money-back deals that you can use to get cashback with popular third-party services. You can find the deals under the "Rewards" section of the application. This month, Amazon Pay has introduced the contactless payment service. Users can use this service in the Mi, Samsung, Lenovo, etc stores to make payments for their purchases. They can also use this Paytm alternative app to pay bills, recharge the phone, book tickets, etc. Amazon lets users create a UPI ID that can be used for making payments on the Amazon website or other third-party applications. The Amazon Pay service is baked into the Amazon shopping application.
Google Pay (GPay)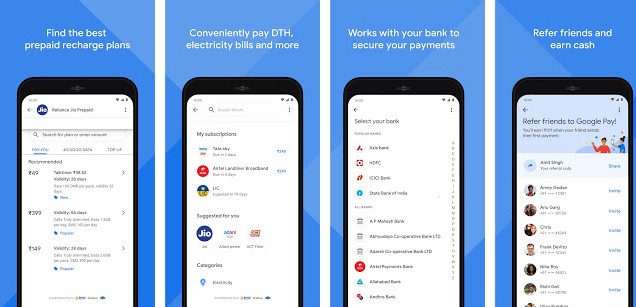 Google Pay is the most popular UPI app in India. GPay was a UPI-only application in its earlier days as it didn't support credit cards and debit cards. Now, it lets you link your debit/credit card with your account and make payments with the cards. To use GPay, you'll have to link your bank account or credit/debit card with it. Google Pay offers scratch cards to users when they send money, pay a bill, etc. When the users scratch the card by swiping on the screen, they earn a surprise cashback or nothing. Unlike other wallet apps that update the wallet balance, Google Pay automatically transfers the cashback to the user's bank account.
Freecharge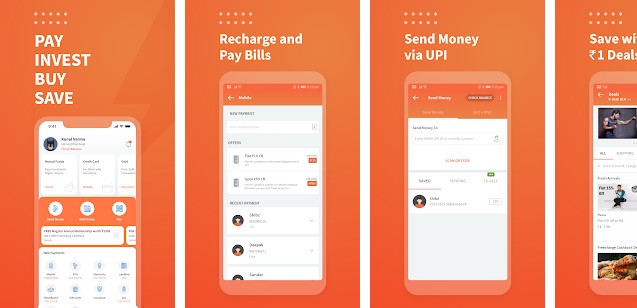 Freecharge, owned by AXIS bank, is a great alternative to Paytm. It introduces new cashback offers every week. Freecharge, during the lockdown, offered loans of up to 60000 Rs to select people. It lets users invest in mutual funds, purchase Gold, etc. It also offers good cashback on digital subscriptions. A few months back, the company was running a campaign in which it offered 40 to 50% cashback on Sony Liv's premium subscription, which is currently priced at Rs 999. Freecharge is owned by one of the largest banks in India. It is a reliable and secure application.
Mobikwik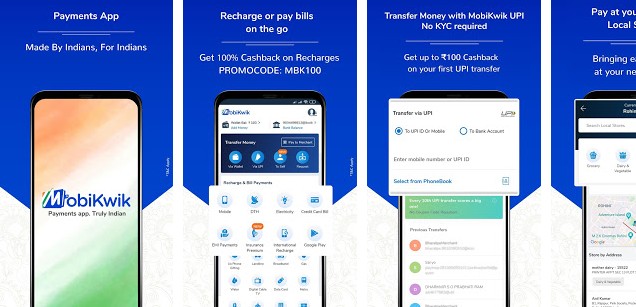 Mobikwik was once considered as the top competitor to Paytm. Now, UPI-powered applications and the likes of Google Pay, Amazon Pay, and Freecharge have decreased the popularity of Mobikwik. The firm has devised its own version of cashback called Supercash. How Supercash works? Well, if the Supercash worth 200 Rs is deposited to your mobile wallet account, you can only spend a part of the Supercash in one transaction. For example, you might be able to use only 10 Rs from Rs 200 Supercash.
BHIM – Making India Cashless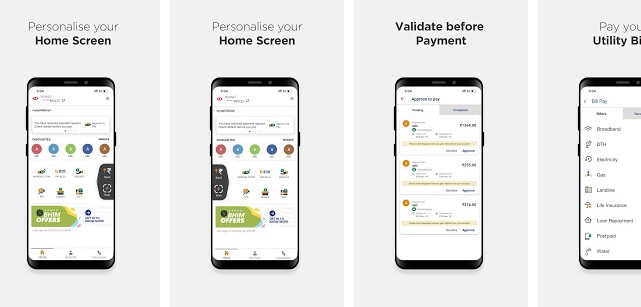 Bharat Interface for Money is a great application for users annoyed with the bloated Paytm app and are looking for a simple app to pay bills, send money, etc. BHIM is powered by UPI technology. Like other apps like Paytm I've shared here, BHIM rewards users with cashback. One of the most interesting features of BHIM is that you can see whether the details of the bank shared by a person are valid or not. Thereby reducing the chances of sending payment to an incorrect account.
PhonePe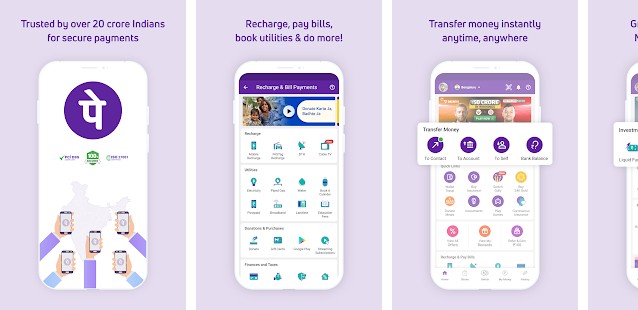 PhonePe is one of India's best Paytm alternative apps to send or receive money online. It is powered by UPI technology and has over 100 million users. PhonePe is available for iPhone and Android OS. It has a wallet utility built-in where all cashback you're rewarded with/or have earned are deposited. The app supports the "scan QR to pay" feature and is supported by various offline and online retailers. Flipkart had introduced the PhonePe application in 2015. Unlike Freecharge, Amazon Pay, Mobikwik, you can use it only on mobile devices.
UPI apps launched by banks
UPI applications launched by large banks have made life tough for Paytm and similar apps. The banks offer cashback when the users use their application instead of Paytm like apps to complete online/offline transactions. Last month, it was reported that transactions worth 1.3 trillion Rs took place over the UPI service. Setting up a Unified Payment Interface account is easy. You'll have to link a phone number with a bank account. Once you do so, the UPI app will send a code to the bank, and the bank will send a code back to the phone. The app processes both the codes, and then it activates your UPI account. Here is the list of best bank UPI apps:
Final thoughts: If you don't like Paytm, try out one of the applications I've shared above. Should you install all applications? Frankly speaking, there's no harm in installing and using all Paytm like apps. If you do so, you might earn more cashback.