OfferUp and similar apps/websites allow users to sell products online. Unlike Amazon, Walmart, and other popular eCommerce applications, they don't require users to own a business registered with the Government. OfferUp is a big organization. Last year i.e. in 2020, it had bought one of its major competitors i.e. LetGo, for over 100+ million dollars. Why do people buy things on OfferUp (or similar sites/apps)? The primary benefit of buying something from OfferUp (or apps like it) is the product.
In apps like OfferUp, the seller uploads the image of the actual product. On the eCommerce website, the seller may upload a photoshopped image. You'll find many user reviews on Amazon in which the users complain that they've received an item that doesn't look like the image displayed by Amazon. You'll come across very few such reviews on OfferUp or applications like it. Why is this so? If people learn that the item shown in the image looks fake, they will ignore it and purchase something else. Other reasons are as follows:
Shipping and rating: The services can ship products to many countries. They also enable customers to rate the sellers. For example, if the seller is in England and the buyer is in the US, the service can ship the item/product to the US.
Earn money: OfferUp and similar apps help users earn money online without registering a business or investing a significant amount in a small business. All you need is a product, a working internet connection, and a computer/smartphone to become a seller.
Websites: Most of the applications are cross-platform. A website similar to the app is also available on the internet.
OfferUp isn't the only app that allows anyone to list products for sale or discover great local deals. Here are the five great apps similar to OfferUp:
Best apps like OfferUp for Android and iOS
Mercari – The selling app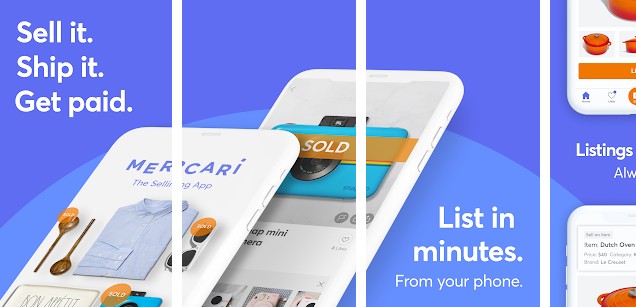 Mercari is an app/website like Offer Up launched by a Japanese firm. To start selling on Mercari, tap the "Sell" button, and follow the instructions displayed on the screen. The application lets users set up deal alerts and sign in with Facebook. A buyer can send a message to the seller. Likewise, a seller can respond to the inquiry messages sent by the customer. Mercari accepts Discover, American Express, Master Card, and VISA credit cards. It also supports the world's most popular payment service i.e. PayPal. Mercari makes its users aware of the time on which the product was last updated by the seller. It also displays the date on which the seller had listed the item for sale. Mercari is a great mobile app like Offer Up. It has a three days refund policy.
Listia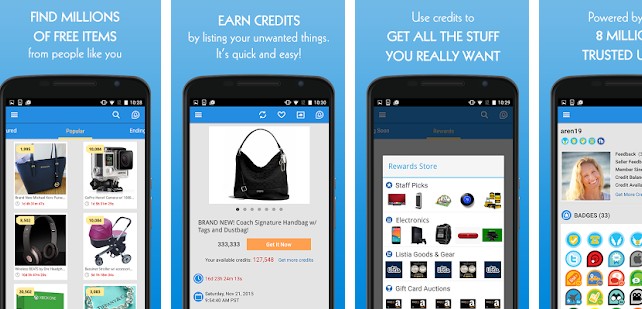 Listia is an app like OfferUp and LetGo for unwanted products. According to Listia, you'll find over 55 million products on Lista. Each item belongs to a particular category. Some of the categories are – Jewelry, Phones, etc. Once you find a category and a product, you should bid on the product. When the seller manages to sell something, they'll earn points. The seller can use these points to buy something else listed on Listia.
Meesho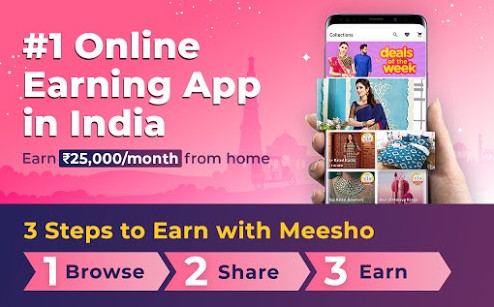 If you're in India and you're unable to install & use apps like Offerup, use Meesho. Meesho allows everyone who wants to start a business from their home to sell on its platform. The app can ship products to over 15000 towns across India and has over 10+ million sellers. Meesho is available for mobile devices only. In Meesho, you'll not only find photos of products, but you'll discover videos in which you'll find the seller showing the item from all possible angles. Meesho lets users create deals that last X hours or minutes. Many things that you'll find on Meesho are shipped for free.
Facebook Marketplace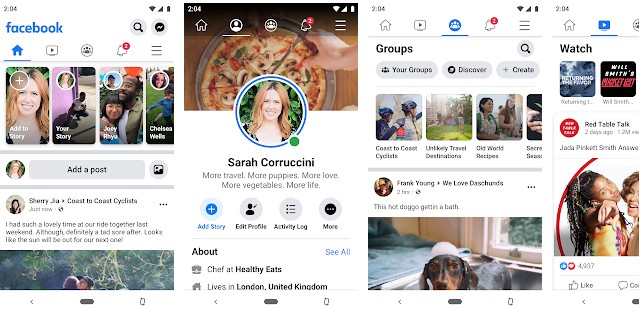 Facebook Marketplace is an excellent alternative to OfferUp and applications like it. In Facebook groups, people can post offers on products they want to sell. To increase the chances of selling successfully on Facebook, you should join a group having 1000s of users or list the item in Facebook Marketplace. The great thing about FB's marketplace is that anyone having a FB account can become a seller on FB. Also, the application has a location radius filter. The marketplace feature is powered by other cool features of Facebook i.e. messenger, different post background styles, smileys, etc.
5 Miles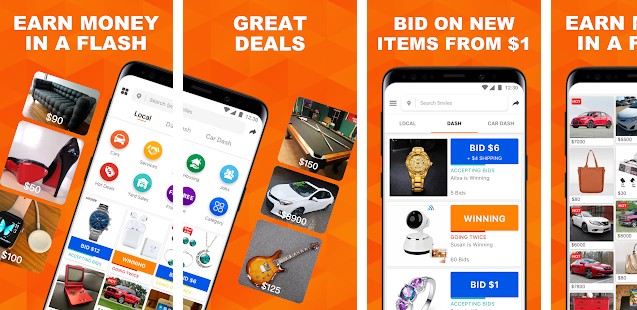 5Miles is a classified service through which you can discover the best deals nearby you (within a 5-mile radius). You don't have to pay money to list an item on 5Miles. The application offers a $5 discount to new users. A new feature called "Dash" was recently added to 5 Miles. This feature lets users create or participate in auctions. The app has a messaging module built-in.
In addition to the above applications, you can use the best classified apps to sell/buy used or old items online. As classified services are used every day by thousands of users, the chances of selling the products at a price of your choice would be great. If you're a buyer, you can negotiate the price with the seller.