Looking for an app like Twitter to share your thoughts, get followers, etc? Twitter is not the only microblogging platform on the internet. Here, we've shared five great apps like Twitter you can use. Why Twitter alternative? Well, Twitter is a microblogging platform on which anyone with a Twitter account can post their thoughts or comment on posts shared by other users, but like other popular social media sites, posts on Twitter are monitored. If the Twitter team finds your tweets inappropriate or several users report your tweet as abusive, the team will suspend your account. After suspending the account, Twitter will send the suspended user an email containing the reason for account suspension. If you were using Twitter to get new followers but your every attempt to find new followers has failed, you should stop wasting time on Twitter and switch to another microblogging app. There are many more reasons why people might look for an alternative to Twitter. Which is the best app like Twiter? Below, we've shared not 1 but 5 great Twitter-like apps for Android, iOS devices, and PC.
Best Twitter alternatives
Reddit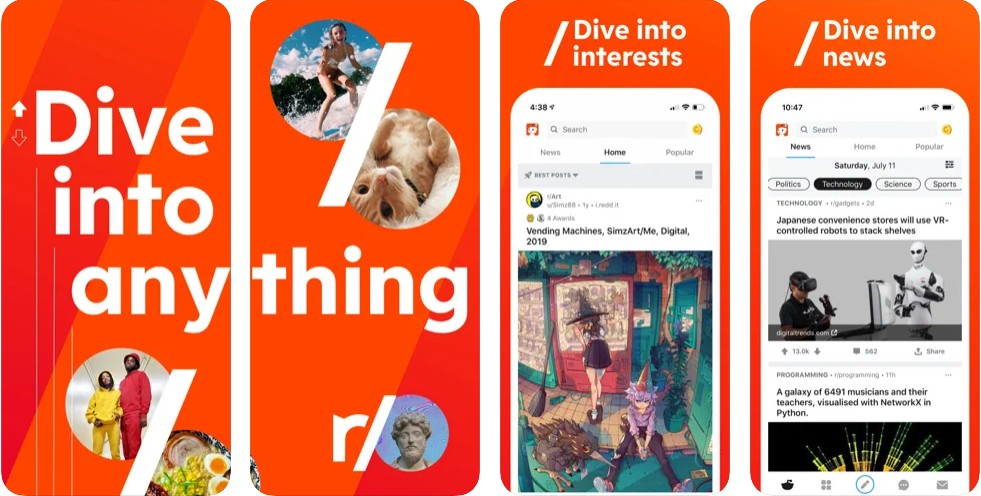 If you used Twitter solely for commenting on news posted by top publications, you would like Reddit. Reddit is not a microblogging platform, but it is a great place to share your thoughts with people. Reddit has many news or country-related subreddits. Popular subreddits have millions of members and several thousand active users. Once you join a subreddit, you can post comments on topics created by other Redditors (Reddit users). Reddit ships with a karma system. If someone likes your comment and upvotes it, your Reddit karma will increase. If people downvote your comment, your karma will decrease. Subreddits are moderated. Moderators will typically remove a post, but Reddit won't ban your profile.
Mastodon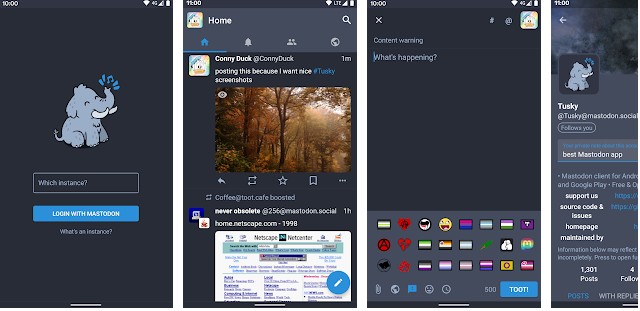 Mastodon is a good alternative to Twitter. The application is open-source, and its source code is listed on GitHub. Mastodon has over 4.4 million users and several thousand groups moderated by humans. Its official application hasn't been launched yet, but some third-party free and paid apps allow you to access your Mastodon account/groups, etc, on Android, iOS devices. Like Twitter, the length of posts in Mastodon is restricted to N characters (500). Your posts can have links, images, hashtags, etc. Mastodon lets users customize their profile, follow other users, comment on posts, share posts, etc. The app has the option to report a profile as abusive, and it lets users send a direct message to another user. Is Mastodon a rip-off of Twitter? The most significant difference between Mastodon and Twitter is that Twitter owns all data of Twitter users. In the case of Mastodon, a single organization or person doesn't own the data of Mastodon users. One more difference is Twitter has ads, Mastodon is an ad-free microblogging service. Mastodon lets users create their Mastodon server. Thus, if you're familiar with the terms such as ssh, Nginx, domain, server, etc, you can host/create a Mastodon server/instance.
Ello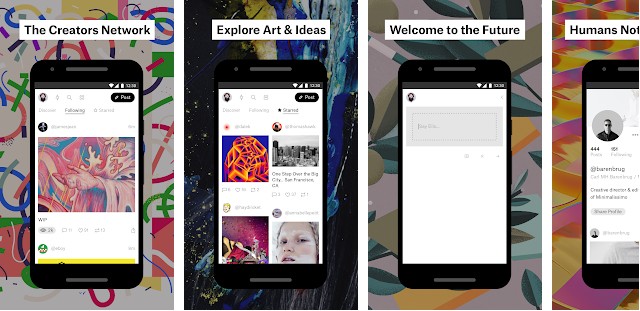 Ello is a Twitter like app for artists or people who love discovering new art. While creating an Ello account, you'll be prompted to choose one of these two options – "artist" or "fan". To allow more people to discover your work, Ello has the option to categorize a post in this application. For example, if you want to share a GIF, tap the drop-down option displayed below the text editor and choose "GIF". As in Twitter, you can prevent people from commenting on your post. In addition to this, Ello also lets users disable sharing or reposting their posts. In Ello, you can enable the "Hire Me" button if you're an artist. This button will be shown on your profile. Ello, the Twitter alternative, shows the number of times a post was viewed. The application also displays the total views all posts of the creator have received.
Plurk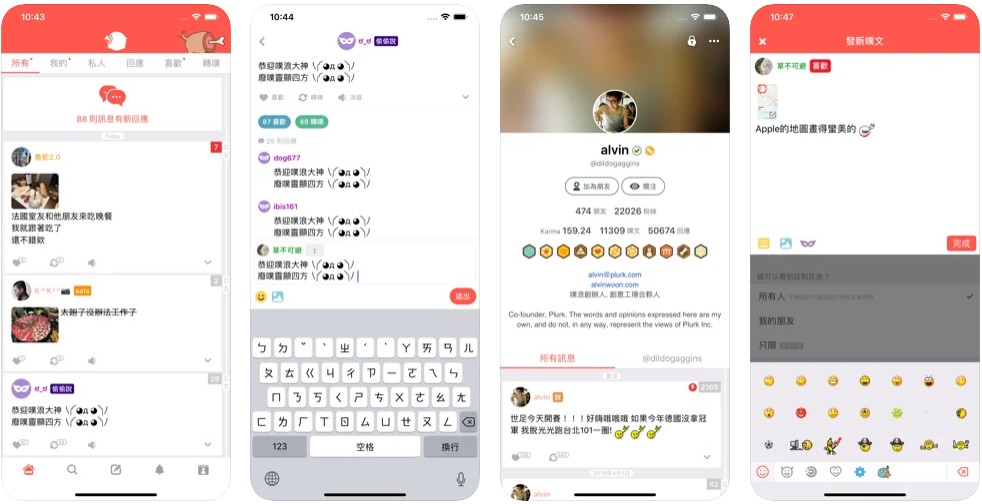 Plurk is the 3rd microblogging app on our list. Posts on this site are called "plurks", and the users are called Plurkers. The application displays all posts at the top of the profile. Users can comment on the posts and even like them. Plurk has a "karma" system, and it shows the option to repost the plurks. It enables users to earn badges, coins, and gifts. It supports hashtags and has the option to see the posts published on a specific date. This app like Twitter allows users to quote other users "plurks" in their posts. It also lets users mute posts. Plurk can publish your posts on Twitter if you've signed in to the site/application with Twitter. If you have got enough coins, you can also schedule posts on Plurk.
Tumblr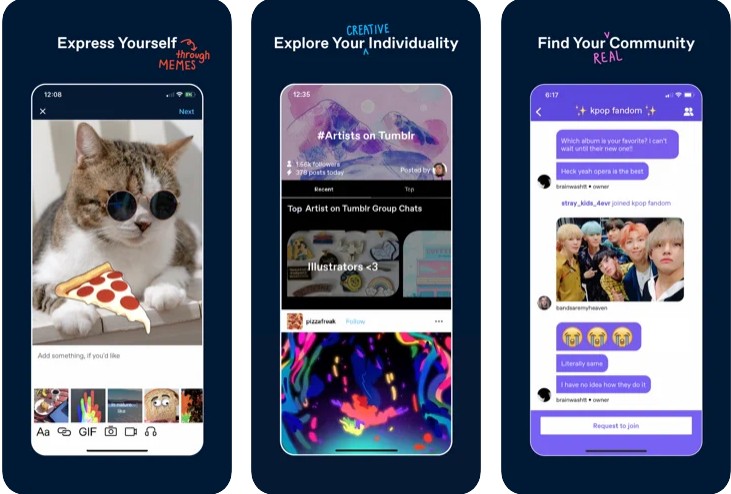 Tumblr was a popular application in the late 2000s. Although its popularity has declined since 2010, Tumblr is still a widely used service. Tumblr is a microblogging app like Twitter with no restriction on the length of the posts. As in other services I've shared above, Tumblr supports emojis, and it allows users to comment on posts published/shared by other users. It also lets users embed GIFs, videos, and images in their posts. Tumblr allows users to follow blogs, see the trending posts, and discover posts that the Tumblr staff has handpicked for users to read. It lets users see the quotes, GIFs, photos, videos, chats, etc shared by other Tumblr users. Tumblr also makes users aware of trending blogs.
Note: If you don't want to install the applications, you can access the official website of the above microblogging platforms on your Linux, Windows PC, or on your smartphone with a browser.