Parents are worried when their children are not at home. They ask their children to call them or keep them updated with their location. If they don't do so, parents will call their children to learn about their whereabouts. Instead of calling, parents can ask children to share their location with them. The location tracking/sharing app will run in the background and continuously update the user's location on the map. Parents should open the map to see the current location of his/her son or daughter. Which application should you use to know a person's location in real-time? Here are the top location tracking and sharing apps you can use:
Best location sharing & location tracking apps for Android and iOS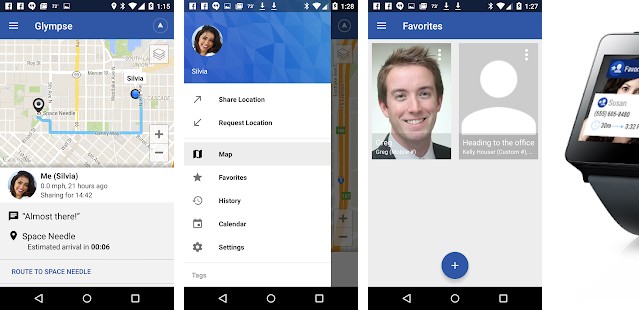 Glympse is a popular location-sharing app which you can use with or without registering an account. The application shows your current location on the map. It also displays the speed at which you're moving/traveling. Glympse lets users request location details from other users. It also enables you to share your current location with people. If you tap the option to request a location, Glympse will show a list of all your contacts. You can choose single contact or multiple contacts from the list. The app lets users share location via Bluetooth, Instagram/Facebook/Twitter post, email, etc. Glympse can automatically update the user's location on a map for up to 12 hours. What details will the location have? The address and geo coordinates.
Life360: Family Locator & GPS Tracker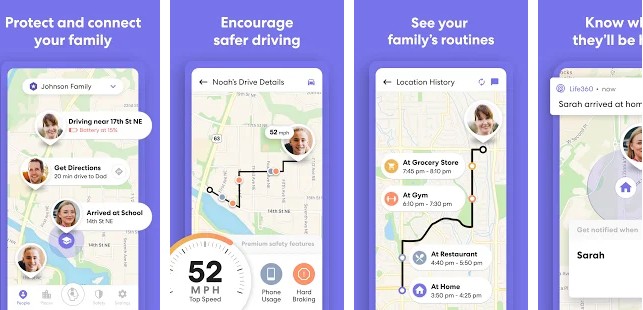 Life360 is the most popular family locator app for Android and iOS. Once you register your Life360 account, you'll either have to join a circle or create a new circle. To join a circle, you should enter 6 digit circle code. The app lets users name their circle. Once Life360 generates a circle, it will display the circle code. You should share this code with your family members. The person who creates a circle is asked to choose one of these roles in the family:
Mom, dad, son/daughter/child
Grandparent, partner/spouse, friend, other.
The person will also be asked to add their photo. This step is optional. If you add a picture, it will be easy for your family to locate you on the map.
Life360 features an SOS system. If you set up SOS and tap on the SOS button, the Life360 application will alert every person in your circle. Life360 can also alert the circle members when a user meets with an accident. It lets users add emergency contacts and has the option to enter the places where the user/people in the circle travel often.
My GPS Location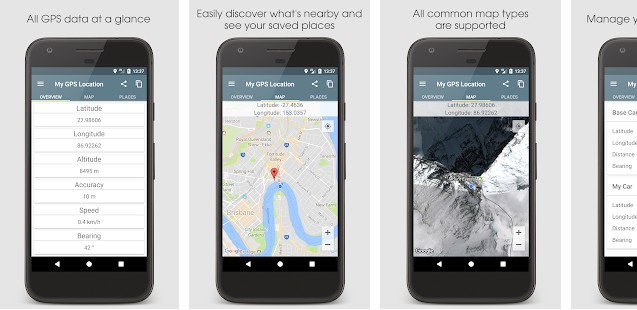 My GPS Location detects the user's location and displays the same. It shows the user's latitude, longitude, altitude, accuracy, and current speed. You can share the above details with the concerned person by tapping on the sharing icon. You can also share these details manually by copying the values to the clipboard and pasting them in text messages, emails, etc. My GPS Location can display your current position on the map. It also enables users to add places they visit frequently. MGL lets users change the coordinate format, speed, and length units from its settings interface. Unlike Life360 and like Glympse, My GPS Location doesn't require account registration. The drawback of this application is that you'll have to share the location each time you move to a new place.
WhatsApp Messenger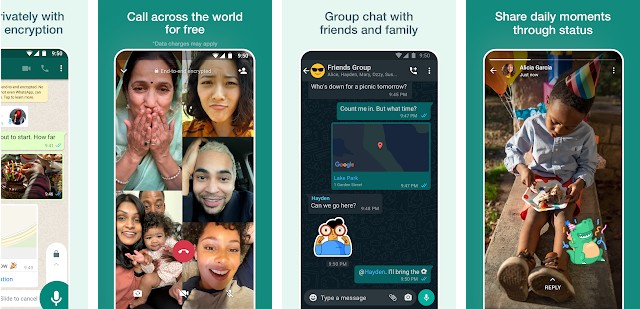 WhatsApp, the instant messaging application, has a location sharing function built-in. To share your location on WhatsApp, select the person from the contact list with whom you want to share your live location. Now tap on the attachment icon and choose the "Location" option from the panel/dialog. Now, WhatsApp will show your location on the app along with your photo. WhatsApp Messenger lets you share your live location for up to 8 hours. You can add a custom message to the location sharing message in WhatsApp. WhatsApp will keep updating the map automatically as long as you've configured it to detect & share your live location. To share the location with several users, you can create a group, add members to the group, and follow the steps I've shared above.
iSharing – GPS Location Tracker for Family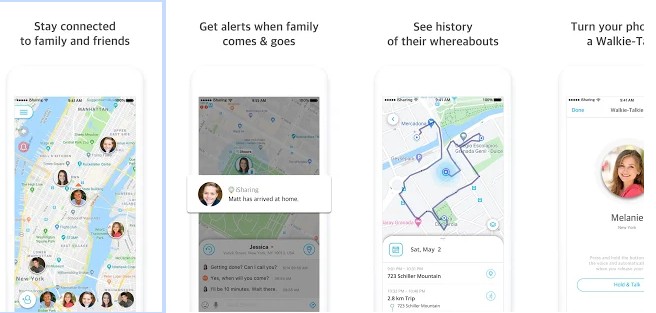 iSharing is yet another widely used location tracking app. This app lets users create a shareable live location map URL and share it on various platforms. Like Google Maps, iSharing keeps track of places you have visited and allows you to see the same. The app has a walkie-talkie function built-in. You can use this feature to send/receive voice messages. Users can configure iSharing to alert them when friends using this application are within N miles from your current location. The app has a "Place Alerts" feature that will generate an alert each time a friend/family member in your contact list arrives at a place you've linked with the app. It also includes the "Panic alert" feature, which sends alerts to friends within 10 seconds the user taps on the light red-colored "alert icon".
GeoZilla – Find My Family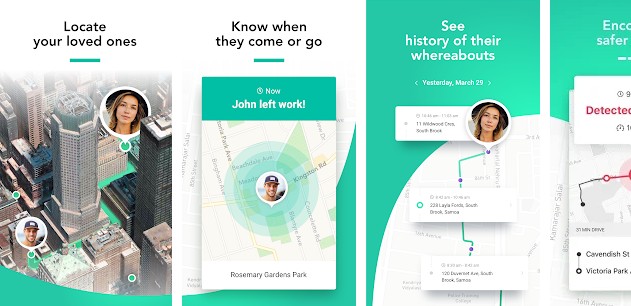 GeoZilla is similar to Life360, but it is easier to use. One of the coolest features of this location tracking app is that it can show the location of all contacts in your circle on a map with a click of a button. As in Life360, you must enter a 6 digit circle code to join a circle. If you create a circle, you can invite users in your contact list to join your circle. GeoZilla has useful utilities such as messaging, location history, driving protection, fall alert, place history, etc. It tracks the speed at which you travel and allows you to see the report of the same.
Closing words: So, these are the top free location sharing/tracking apps for Android and iOS devices. In addition to knowing the whereabouts of the person you know, you can use the applications to locate or track your lost phone.