DigiBoxx was launched a month after the search engine giant Google announced that it would restrict the storage memory to 15GB instead of offering unlimited cloud storage space to its Photos service users. For those who are not aware, before announcing new storage restrictions last month, Google provided unlimited storage space for saving photos.
DigiBoxx was developed in India and was launched by Niti Aayog. Is the new cloud storage service an excellent alternative to Dropbox, OneDrive, Google Drive? Let's find it out!
Getting started
To get started with DigiBoxx, you'll have to create an account by entering a Digispace, username, address, city, state, mobile number, and password. You have to enter the username and password in other cloud applications to sign in. In DigiBoxx, you should enter the Digispace, password, and username to log in to your account. Digispace is similar to a username. Your storage space in DigiBoxx is named. Like Google Drive, DigitBoxx offers 20GB of storage space to free users.
You'll be prompted to verify your phone number during the registration process. When I filled out the registration form and submitted it, the application opened a page in a browser. The browser displays a "The payment has failed" message. It also sent an email containing a password. You must log in to your Digispace account with the password you've set during registration, and the email ID you had used to register your account.
Main interface
The main interface of DigiBoxx shows three folders – Pictures, Videos, and Others. It also shows a checkbox to select all the files, an option to filter the data/change view from grid to list, and an option to upload a file.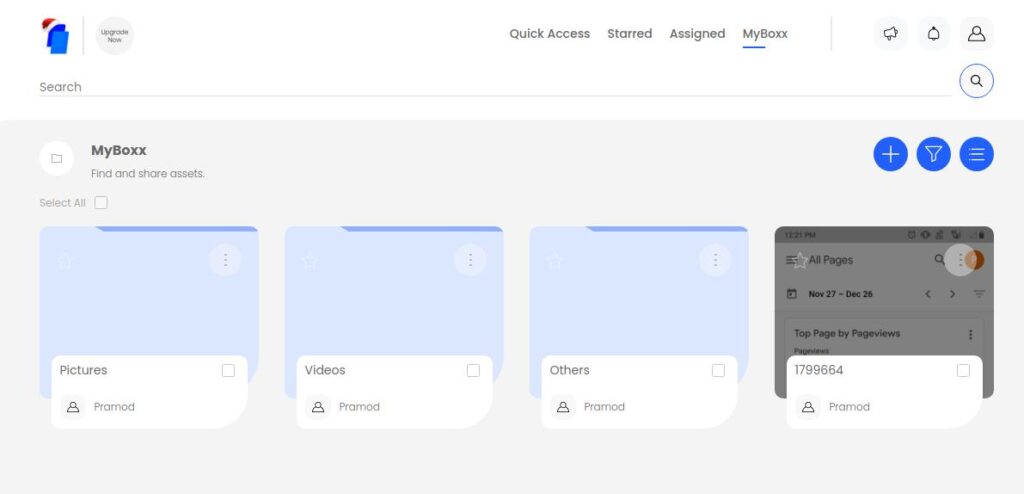 DigiBoxx lets users upload various types of files. Once DigiBoxx finishes uploading a file, it will display a pre-filled form. This form boasts textboxes to enter the file name, file description, add tags, and a checkbox to mark the file as downloadable, etc. The cloud storage service sets the file's name as the title/description for the upload. It also creates a tag from the file extension. For example, DigiBoxx will create a tag "PNG" if you upload a PNG file.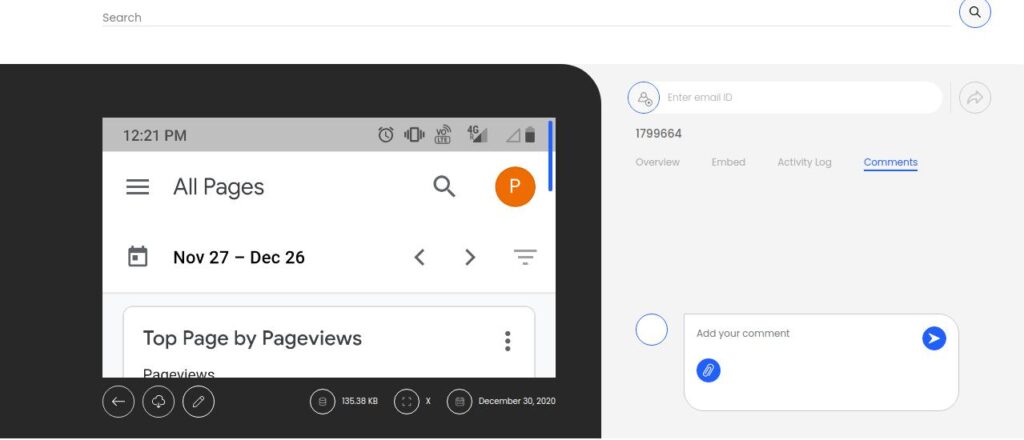 Once your file has been uploaded, you have to click on it to see, share, or preview it. If you share the file with other users, other users will not only get access to the file, they can also comment on the file. The file uploader can see the activity log. The activity log contains information such as changes made to the file, the data on which the file was uploaded/edited, etc.
Statistics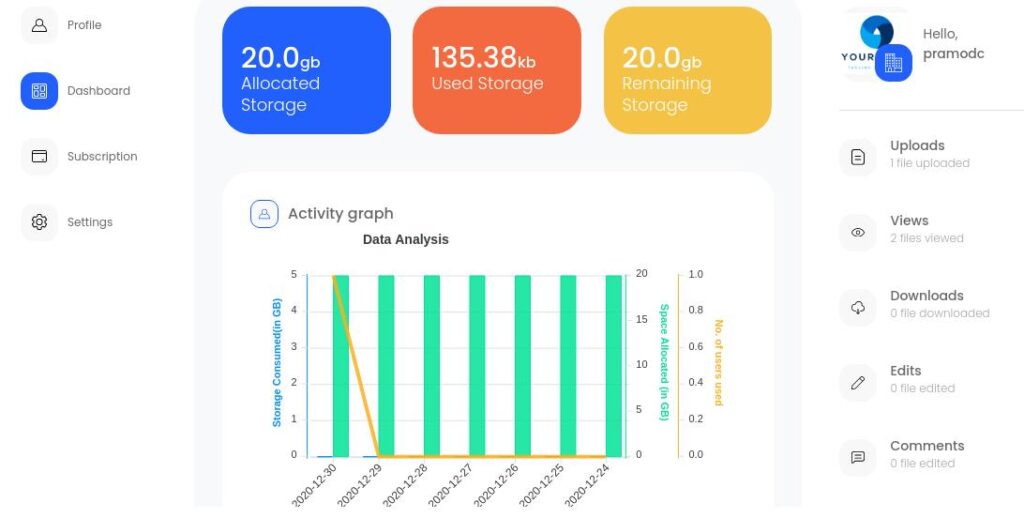 DigiBoxx shows a nice bar graph of the storage memory in use. It displays the total size of the files in GB/MB/KB and the number of times the files you've uploaded were viewed or downloaded.
Starring and assigning
DigiBoxx lets users star uploaded files. You can also assign a file to other users. This is an excellent feature for both free and enterprise users.
Filters and search
You can sort files in DigiBoxx by their name in ascending or descending order or by their size. The application also lets you filter files by their type and search for files by their name.
Plans
DigiBoxx paid plans are incredibly cheap. The company is offering up to 2TB storage memory for a price starting at 30 Rs only. Each plan of DigiBoxx supports integration with Google Mail service, and it supports collaboration feature i.e. you can share files, invite people to edit the files, etc.
The free version of DigiBoxx lets users upload files having a size of up to 2GB. The paid plans support files of size up to 10GB. There's a special plan for Enterprises that don't limit file size. The paid plans of DigiBoxx offer 2TB to unlimited storage space.
Recycle Bin
Deleted files are saved to a folder called Recycle Bin. You can restore the files in DigiBoxx.
Alternatives to DigiBoxx
Dropbox offers 2GB storage memory to its free users. It also provides a client application for Linux, Windows, and iOS operating systems.
Google Drive offers a generous 20GB space. Other Google services such as Google Docs, Gmail, etc use this space to save your stuff. If your Gmail Inbox size is 16 GB, you can save 4GB of data to Google Drive. Microsoft OneDrive offers 5GB of free storage memory. Both Microsoft and Google have launched mobile apps for Android and iOS operating systems.
My experience with DigiBoxx
I uploaded a few files to my DigiBoxx account. The transfer was quick and uninterrupted. The only thing I was confused about was the error page that the browser displayed immediately after I registered an account.
Have you used DigiBoxx? Did you like the features of the new cloud storage service provider? Please share your thoughts with us.