Due to the lockdown imposed in several countries, movie producers/distributors have partnered with video streaming platforms such as Amazon Prime, Sony Liv, Hotstar, etc to stream their movies. Thus, films that were supposed to be first played in theaters are available on Amazon Prime, Hotstar, etc. The companies that own the VOD (Video on demand) services produce their shows/movies/web series and stream them. To watch these latest shows and movies, you'll have to purchase a subscription plan. Although the VOD subscription plans are priced much higher than movie tickets, you'll get access to several shows and movies for a one-time payment. This is why VOD is an excellent alternative to both theaters and television.
If you're new to the world of VOD and you're wondering which are the best VOD services and apps, go through the below paragraphs where I've compared the features, content, and apps of three of the most affordable video streaming services available in India.
Amazon Prime (Video)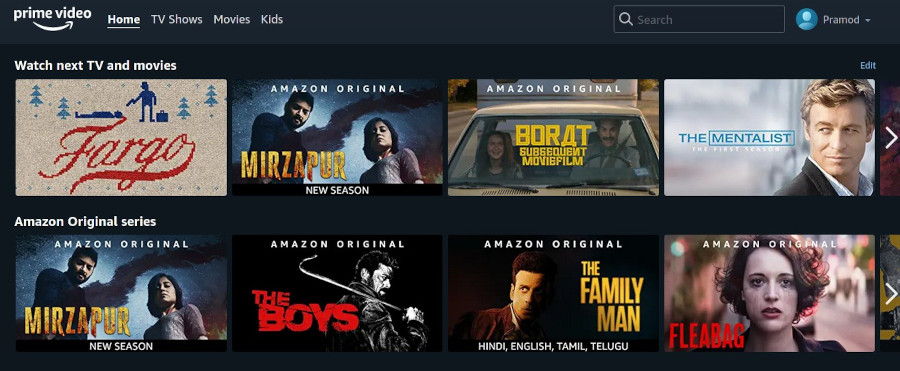 Amazon Prime has a nice collection of international shows. It costs Rs 999/year. Since buying the Prime subscription plan, I've watched the following shows:
Bosch, Terror, The Family Man.
Bates Motel, Luther, Goliath, The Boys,
Jack Ryan, Breathe, The Night Manager, etc.
Most of the shows that you'll find in the Prime Video app or on the website are entertaining. In addition to the web series and shows mentioned above, you'll also find movies such as Joker, The Dark Knight, Wailing, etc on Prime Video.
Although Amazon Prime video website/app has an excellent interface, it doesn't have a filter to hide content in non-Hindi and non-English languages. Video streaming quality is quite good. In addition to the video streaming service, the Prime subscription plan also gives you free access to Prime Music and Prime Reading service. You can also download and read free Kindle books if you're a bookworm.
Hotstar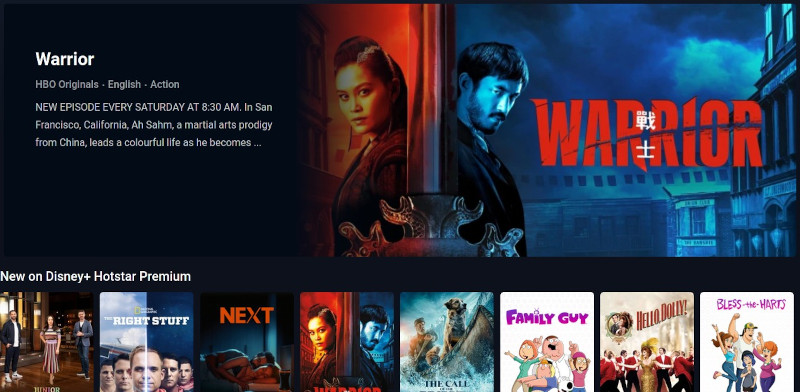 Hotstar offers two paid plans – VIP and Premium. The VIP plan is priced at 399/year. It is worth the money (must buy). The Hotstar premium plan was not worth buying before Disney shows and movies were introduced to Hotstar. Now, even though its premium plan is priced at INR 1499, it is worth purchasing. The VIP plan lets you watch old and new Hindi movies, including the seven latest Bollywood movies. It also enables you to watch popular English films such as Avengers, Terminator, The Lion King, etc. The premium plan of Hotstar lets users watch Game Of Thrones, True Detective, Chernobyl, WatchMen, etc. The streaming quality for both the plans is excellent, and the mobile/web application of Hotstar are error-free. Hotstar delivers an amazing video streaming experience during a live cricket match.
Sony Liv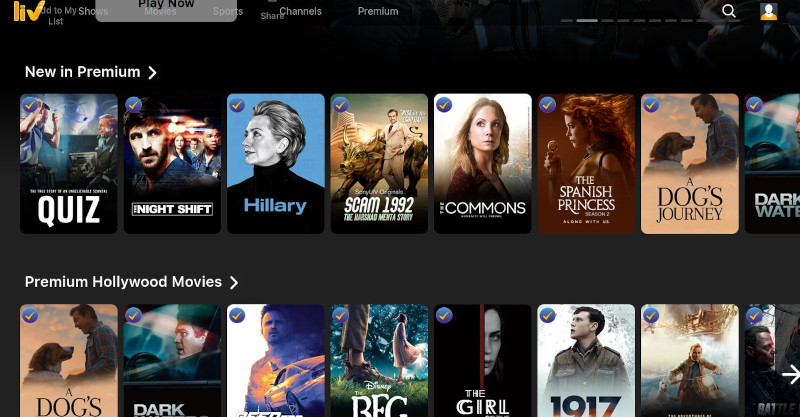 Sony Liv is a new kid on the block. It is an excellent choice for soccer, and WWE lovers as the company that owns this service is the owner of the popular sports channels which air major football events and WWE shows. The service also gives you access to many Hindi/English web series and Hollywood movies. Sony Liv started streaming the "Scam 1992" web series this month. The series now has an IMDB rating of 9.1, which is higher than the rating of several web series launched in the last few months.
Sony is adding new content every 2/3 weeks. After launching Scam 1992, Sony Liv introduced Hillary, Quiz, Night Shift, etc web/tv series. The Sony Liv website suffers from a serious issue. When you pause the video streaming and resume it, the website will not play the content. When you close the tab and reopen the website and play the video again, the Sony Liv website will show a "Max limit reached" error.
Common features
Family members: You can add or remove family members to your plan (limited). The family members you add will be able to enjoy the VOD service on their mobile devices or PC.
Download option: Hotstar, Sony Liv, and Amazon Prime allows users to download episodes and watch them later.
Child mode: If you've kids, you can switch to the child interface where the streaming service will display only movies, shows suitable for kids.
Free plan (OTT + VOD): Hotstar and Sony Liv have a free plan that lets users watch TV shows for free. Amazon Prime doesn't have a free plan.
Monthly/yearly payment option: The three platforms I've shared here support monthly and annual payments. The monthly subscription plan cost, when you multiple by 12, is a bit higher than the yearly plan.
Pause/resume anywhere: If you pause or stop streaming on the website, you can resume the playback from the point you've stopped.
Note: I have a Hotstar, Sony Liv, and Amazon Prime subscription plan.