Movie producers and distributors have partnered with video streaming services to stream the movie a few months after it hits the theatres. Let's consider an example of a production company named "A" that has produced two films. The company has sold the streaming rights of each movie to different streaming platforms for a different price.
Once the box office collection of the movie falls off the cliff, the streaming service that has bought its right will make the movie available on its platform. This is one of the reasons why despite being one of the best video streaming platforms, Netflix doesn't have all the titles and shows released to date. If you've finished watching your favorite web series/shows and movies on Netflix, you can use one of the following Netflix alternative apps to keep yourself entertained:
Best apps like Netflix for Android, iOS, and PC
Amazon Prime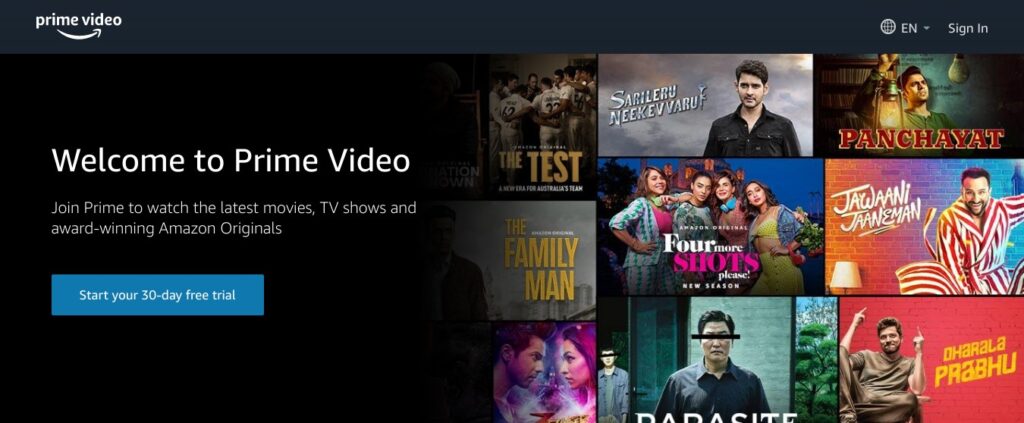 The Amazon Prime subscription includes 4 services – Music, video streaming, faster delivery of items you order on Amazon, and free eBooks. The plan costs 6 to 13 USD per month in the US. In India, it is priced at around 14 USD/year. Amazon Prime Video has a good collection of drama, thriller, comedy, action, anime, etc movies. It also allows you to watch TV shows produced by Amazon.
Prime Video, the app like Netflix, allows users to change the audio language and turn on the subtitles. It makes you aware of the upcoming premium shows/movies and the amount of data the website will consume if you watch a video. It displays the name/photo of the artists performing in the current scene and a brief description of the movie when you hover your mouse cursor over the media control button interface. Although Amazon Prime Video is an excellent service, movies on this platform are restricted by the country. For example, some Hollywood movies can be streamed only in select countries even though they were released in the country where Amazon won't stream them.
Vudu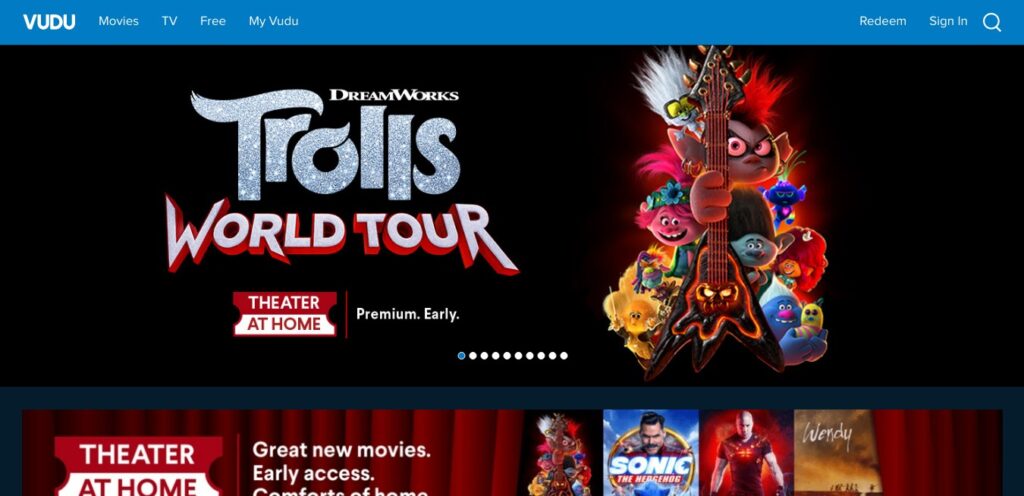 Vudu is a Walmart owned service that allows you to buy or rent movies. It also enables users to explore its massive collection of free movies and watch them online. Unlike other video streaming apps wherein one subscription unlocks all shows/movies on the site, Vudu charges you only for the movie/show you'll buy or rent. Also, when you purchase a movie on Vudu, you can download the movie on your TV, phone, or tablet for offline watching.
Disney+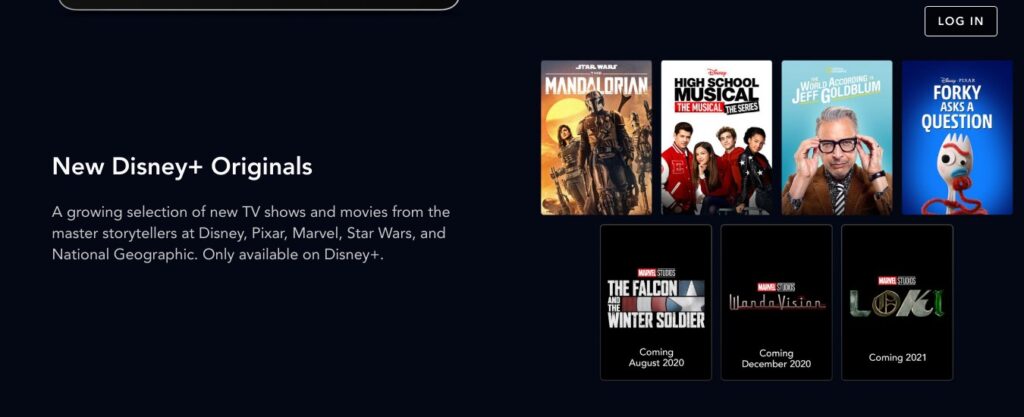 If you love superhero, Nat Geo documentaries, movies, or animations, Disney+ is an excellent option for you. The Netflix alternative allows you to watch high grossing movies such as Avengers Endgame, Captain Marvel, Frozen, Toy Story, etc. Disney+ plans are priced between 6.5 to 12.5 dollars in the US. It is one of the best apps like Netflix.
Must see: Best VPN apps for Android
HBO Now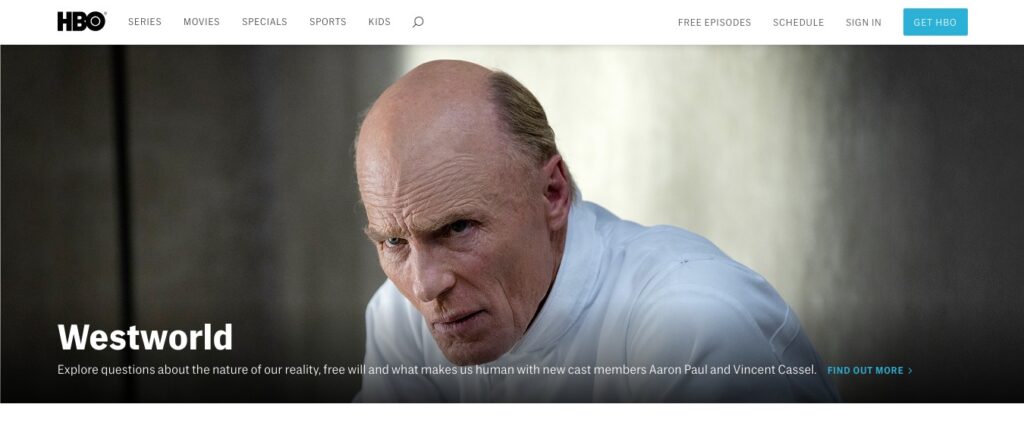 HBO Now is a great Netflix alternative app for people who love no nonsense original shows/series. Game Of Thrones is one of the many series you can watch on HBO. HBO's movie library is updated regularly. It has a "leaving now" section that displays the titles you may not have watched and will be removed from the platform.
YouTube Premium or free
YouTube Premium is a mix of Vudu and Amazon Prime. YouTube Premium offers multiple services under one subscription plan. However, it doesn't allow users to watch movies with a price tag. YouTube Premium offers ad-free streaming. YouTube free stops playing the video/audio when you switch to another app. YT Premium allows you to listen to the video's audio in the background. It also enables you to download videos/audio files. The downloaded media files will remain on your phone's/computer's storage memory for 30 days. If you don't want to use the premium features offered by YT Premium, you can stick with the free version of YouTube. You should use YouTube's powerful filters to find movies/shows/documentaries.
Tubi TV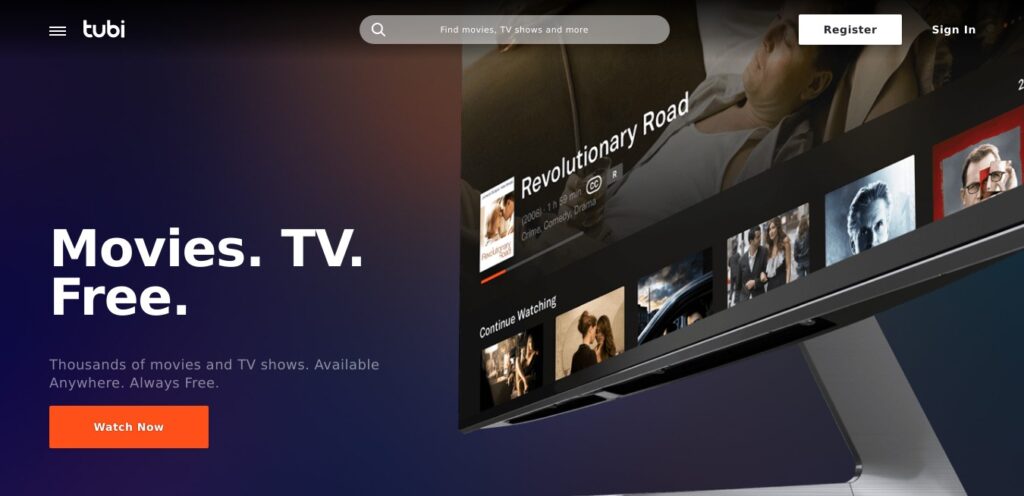 Tubi TV has movies and documentaries that you may have never heard of. It also features 100s of award-winning shows and movies. Tubi is an entirely free, ad-supported service. It allows you to explore videos by their category. The collection of videos on the site is updated every week. Also, registration is optional in Tubi TV.
Hotstar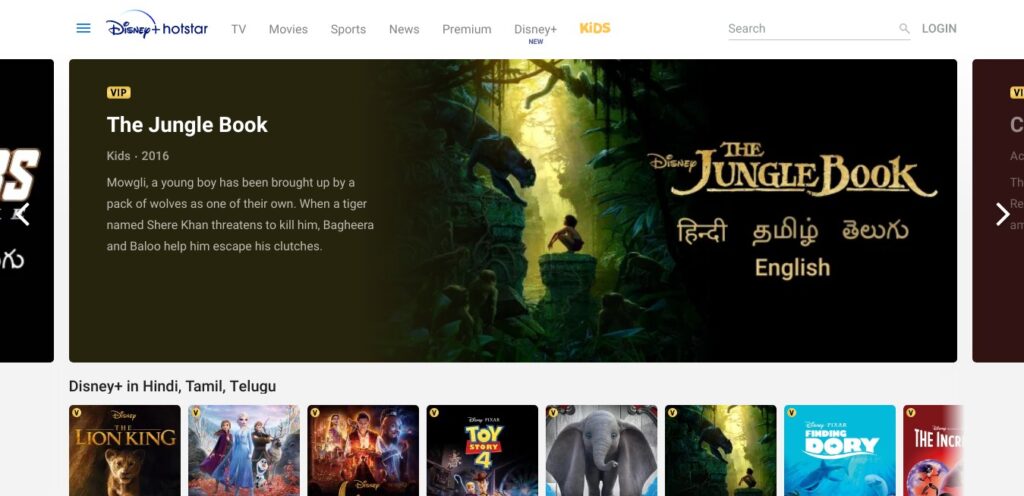 Hotstar allows you to watch TV shows that are popular on the TV. It displays ads when you watch TV shows. It won't display advertisements when you're streaming a movie. Disney+ is a part of Hotstar in India. Hotstar has a separate section, "Disney Plus", where you'll find the documentaries produced by Nat Geo and movies launched by Marvel, Pixar, Disney, etc.
Note: The quality of service depends on the cash available to the company. Large corporations such as Amazon, Walmart, Disney may cash out millions of dollars to get a superhit movie streamed on their platform. If you choose a good company, you won't be bored. If you choose a cheap or less-known video streaming service, you'll be bored.
Also check: Best YouTube alternatives
Final thoughts: Apart from concentrating on work or hobbies, the best way to pass the time is to watch shows on Netflix or sites/apps like Netflix.