Shein is one of the highest-rated applications in the shopping category of the Google Play Store. A China-based company launched it in 2008. Shein sells women's apparel online and has over 10 million users. According to the company, orders placed on Shein are delivered within 7 days. There's no doubt that Shein has a massive collection of clothing for women, but because of the following two incidents, people have become cautious:
Hacking incident: In 2018, the website was hacked, and over 6000000 account details were leaked on the internet.
Ban: GOI (Government of India) had banned the women's fashion app, citing security issues. GOI had banned several applications 5/6 months back. The list of banned apps included Shein.
If you're crazy about the latest fashion or cool apparel, use the following 6 great apps like Shein:
Best Shein alternatives for Android and iOS
H & M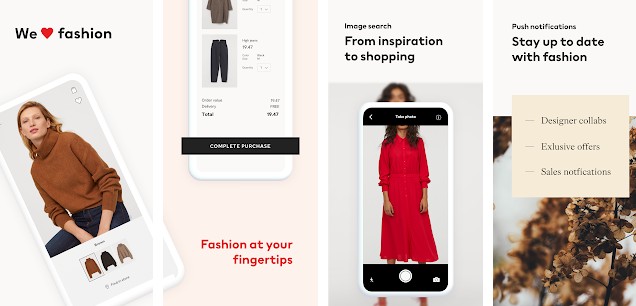 H & M has set up an online store in many countries. Once you install and run its official application, you'll be prompted to choose your location. When you select a country, H & M will open its store where you can buy apparel for women, girls, kids, etc. The application has a "New Arrival" section where it shows only new products. It enables you to find items by their image or barcode. It allows you to see how the dress looks when worn or unworn. H & M has set up several brick-and-mortar stores across the world. You can see the location of the offline store and check the type of items the store is selling with the application. H & M is a top brand. You won't find many cheap items in its store.
ZARA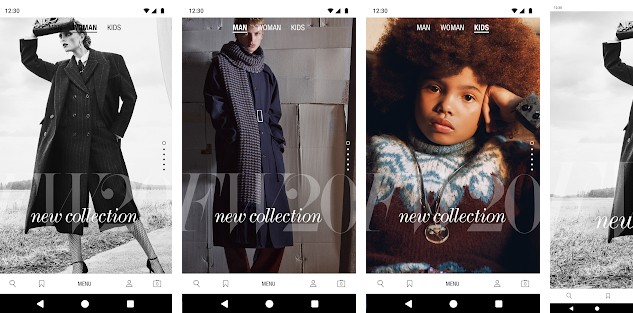 ZARA is a Spanish retailer. It is one of the most well-known brands in the world. The application has a barcode and picture scanner utility built-in. You can use these two tools to find items by photos and barcodes. ZARA also lets users see if an item is available for purchase at a ZARA store located in their city. Things that you'll discover in the ZARA application are expensive, but they're worth purchasing. You won't find heavily discounted items in this application.
ASOS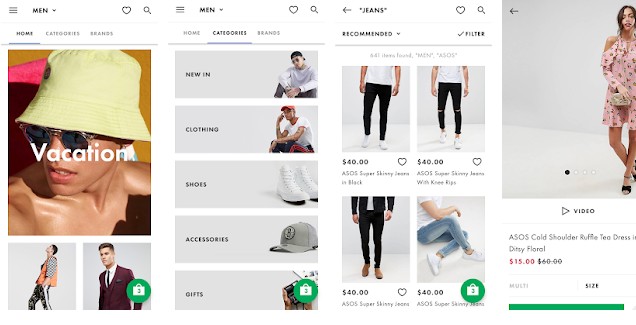 Asos is a UK-based company. Its app has a similar rating as H & M, and it is an excellent alternative to Shein. It detects your location automatically and shows only the apparel that can be shipped to your region. Like Shein and other shopping apps, ASOS can show related products below the item that you're planning to buy. It won't bug your mind but will give you more choices. According to the company that owns it, products of over 800 brands are available on ASOS. The firm ships items to over 190 countries.
Myntra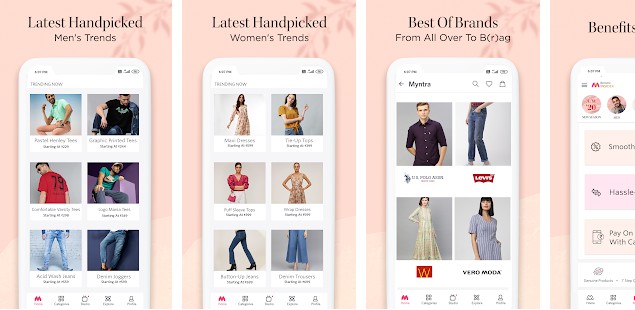 Myntra is one of the most popular online fashion stores in India. Flipkart, the subsidiary of Walmart, owns it. For those who are not aware, Flipkart became a subsidiary of Walmart in 2017/2018. Myntra sells branded items at great discounts. Myntra, the app like Shein, ships with powerful filters with which you can see items by their colors, price range, discount percentage, etc. You can select more than 1 category while using filters. Myntra offers discounts of up to 70% on branded original apparel. It has a gender filter and 100+ million users.
Amazon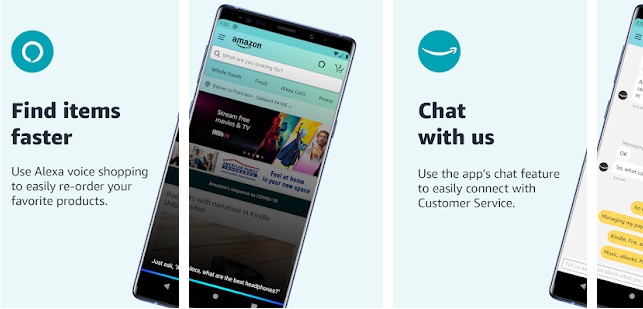 Amazon is the undisputed king of the eCommerce industry. It reports revenues of 200 to 200 billion US dollars every year. You'll find apparel of all types of all major brands on Amazon. Amazon can ship the products you purchase on the website dedicated to one country to other countries where it operates. To save the users' time, the eCommerce giant's application ships with the Alexa virtual assistant service. You can use this service to find products faster. Amazon, the Shein alternative app, has a section called "Goldbox" where you'll find top-rated apparel Amazon is selling at a great price.
Airy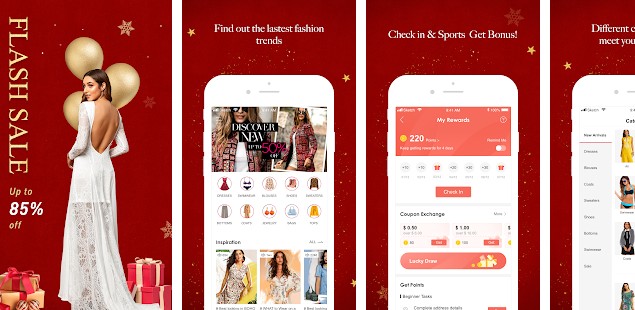 Airy is not as popular as other apps like Shein I've shared here, but it is a good choice for users looking for cheap clothing. It sends a 5% off coupon to the inbox of users that create a new account. It has a flash sale section where you'll find clothes on sale (up to an 85% discount). Items on Airy are divided into the following categories:
Blouses, dresses, sweaters, T-shirts.
Shoes, Bags, Hoodies, etc.
You can filter items by their color, style, price, etc. The app displays the type of material used in manufacturing the item and the number of women that have purchased it. Airy ships the purchased items within 4 to 14 days.
Final thoughts: Whether you're a plus-sized person or slim, the apps like Shein I've shared above have clothing for people of all sizes and all age groups.