Airbnb is the world's most popular vacation rental site. It was launched in 2008 and has over a million active users. Airbnb helps people owning an apartment or a house in earning money. It also saves travelers cash if they find a home/apartment whose rent is lower than that of a hotel or ensures privacy. Before you book a stay on Airbnb, you can see what the room/house/surrounding looks like, find out what facilities the house owner will offer to the users, and know the price you must pay to stay in the house for 1 to many days.
Airbnb asks the owners to provide a government ID and phone number. You won't find listings from users that share fake ID/phone numbers on Airbnb. Although Airbnb is an excellent platform for house owners and people who travel to distant places, you should check the rental prices on the other sites/apps before booking a stay. One more reason to use another application is that a property owner may have listed their home on another app. Below, I've shared the list of the top Airbnb alternative apps you can install and use on your smartphone.
Best Airbnb like apps for Android and iOS
Agoda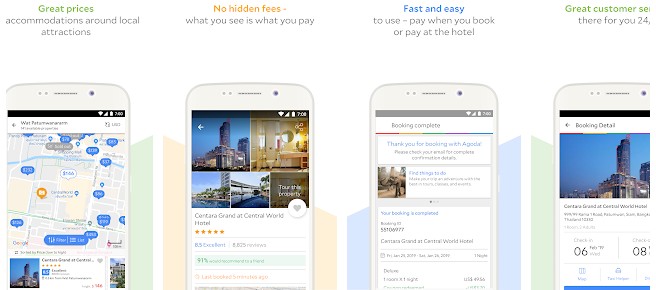 Agoda is one of the largest hotel and home-booking platforms on the web. It lets you filter the rooms by their type, price, availability of complimentary breakfast, etc. According to Agoda, the cost/tariff of the rooms/hotels you'll find on their website are the best on the web. If you find a website leasing the apartment for a lower price, the company will pay the difference amount. This app like Airbnb offers a family filter that you can use to find properties that allow families to stay for a single or many days. It claims to give users access to over 2 million properties. The size of this application is 77 megabytes.
TripAdvisor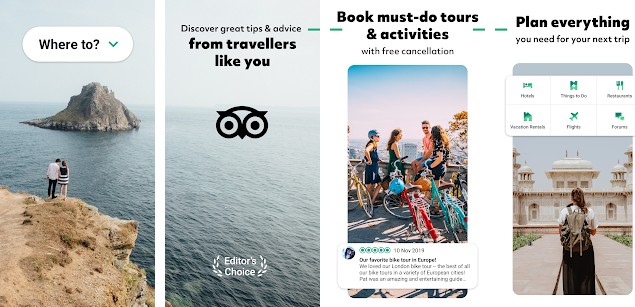 TripAdvisor has a special section called Holiday Homes that enables you to find homes available for rent for a brief time. TripAdvisor makes you aware of famous places in the city you're planning to travel to. It makes finding a perfect vacation home easy for the users. Although TripAdvisor doesn't have as many listings as Agoda and Airbnb, it is worth using.
Must check: Best real estate apps to sell, buy or rent property online
Flipkey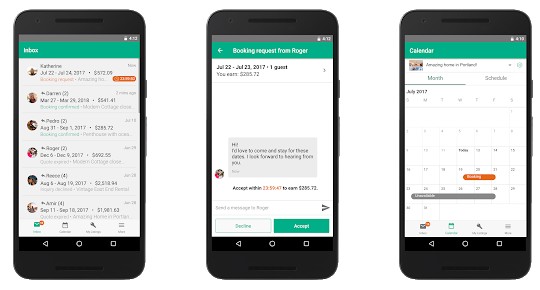 TripAdvisor owns Flipkey. The reviews you'll find in this app like Airbnb are genuine, and the prices are on the higher side. Flipkey doesn't detect the user's location and displays the cost of renting the home in USD. The service fee of Flipkey is also exorbitant.
VRBO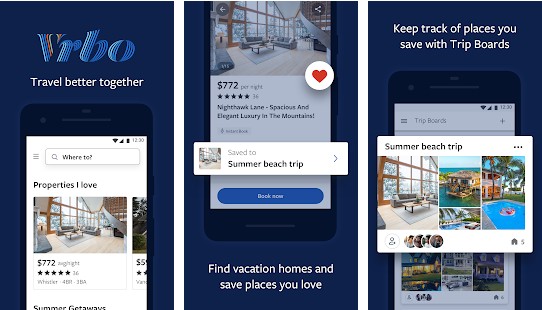 VRBO aka Vacation Rentals by Owner, is one of the oldest websites on the web. It was launched in 1995. VRBO lets users find homes near mountains, beaches, lakes, etc. It also allows you to find a property by its type and number of rooms. Unlike Airbnb and Agoda, VRBO's vacation home booking service is available only in a few countries.
HomeAway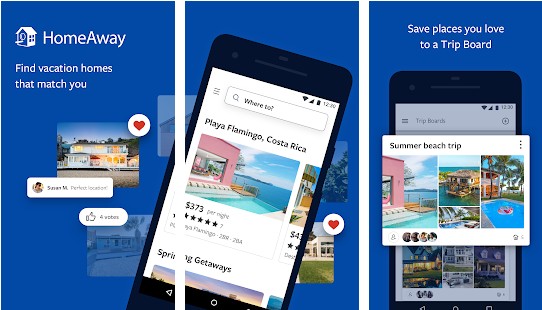 HomeAway is a subsidiary of Expedia Inc. It is similar to Airbnb and offers rental services in over 180 countries. It allows users to favorite properties. When you search for a property on HomeAway and re-visit the site or open the app's main interface, HA will suggest top-rated properties.
Also check: Best classified apps like Craigslist
Booking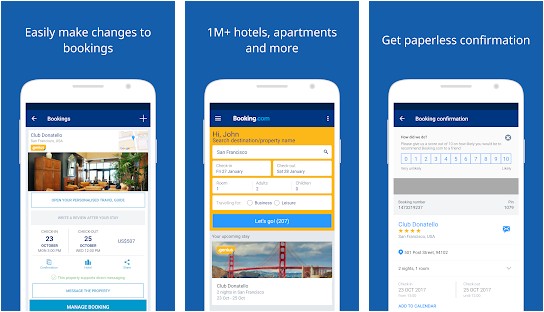 While other apps like Airbnb I've shared here support up to 5 adults and 2 children, the Booking application doesn't have restrictions on the number of passengers. If you choose 10+ adults and multiple children, Booking recommends hotels and hostels instead of a home. Booking lets users find places that offer free WiFi, breakfast, parking, etc. It also enables you to filter places by their facilities. For example, you can filter homes with an electric kettle, tea maker, television, etc in Booking. One more unique feature of the Booking application is that it displays the estimated amount you'll have to pay on the search results page.
Features of the above applications
Ratings and reviews: Agoda, Booking, VRBO, HomeAway, TripAdvisor, and Agoda lets users rate the property and share their experiences with other users. The reviews help users in finding the best vacation rentals.
Comments: If you find a property interesting or you'd like to ask some questions to the property owner, use this feature.
Filters: The Airbnb alternatives we have shared above offer various filters. You can use the filters to find places/homes as per your requirements.
Pictures and room details: As the applications allow the property owners to upload images of the property, the user can decide if the property is worth booking or not.
Search tool: The search tool is the backbone of websites like Airbnb. Without it, you won't be able to find properties available for rent.
Reservation: The services mentioned above have a powerful reservation system. This system ensures that two users from different parts of the world don't book the same stay on the same day.
Verifications: The information you'll find in the Airbnb like apps is genuine. The company's staff will see the uploaded images, proof of ownership, ID card of the owner, etc, before publishing a property.