Getting cashback or a great discount on top products is like the icing on a cake. Everyone loves discounts. When it comes to online shopping, the internet gives you access to 100s of websites that offer cash back on shopping. If you're an Android or iPhone user, you may have come across the free iBotta app. The iBotta app provides a $10 bonus when you download and install it. You can use the free credit to buy stuff worth $10. You can also use the credit to get a $10 discount on the bill.
iBotta is a great app. It displays a list of items you can buy. Along with the items, iBotta shows the discount you can get on the products. iBotta is an excellent service. But if it is not offering cash back on a product you are planning to buy, you must switch to another application. If you explore the Google Play Store and iTunes, you'll find over 1000 applications like iBotta. The best coupon apps among the lot are as follows:
Best apps like iBotta for Android and iPhone
Ebates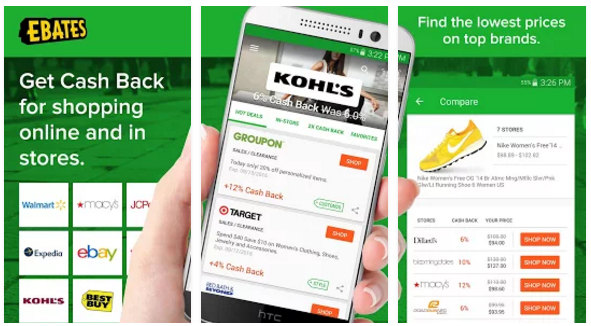 Ebates is a coupon app for iPhone and Android that provides good discounts on various products. It offers up to 40% discounts on over 500 products across 2000 stores. Once you have earned good cashback, the management team at Ebates will mail you a check which you can deposit at your bank. The user interface of Ebates is easy to use. The application displays a list of stores that are running cashback offers. At the top of the list, you'll find the best offers. To earn rewards, tap the shop name, explore the category of products, and buy items you like. You can bookmark shops on Ebates. Ebates allows users to go through the list of top-selling products of top companies such as GILT, Expedia, Walmart, Samsung, etc. Its other features are as follows:
Hot Deals section.
Option to find offers in stores near you.
Category filter to find products quickly.
Also read: Best Android VPN Apps
Checkout 51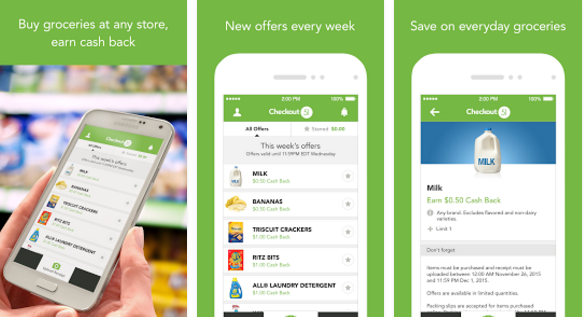 Checkout 51 is one of the most downloaded apps on our list. It lets users earn cash back on grocery items such as milk, yogurt, etc, and household items such as laundry detergent, etc. The list of cashback offers is updated every week. C51 doesn't hinder you from exploring items listed by the stores that are not in your vicinity. Once you order the product, the seller will deliver it to your doorstep. Checkout 51 sends users a check via mail when they've earned a minimum cashback of $20. The app is not a scam. It sells genuine products and has real cashback offers.
Flipp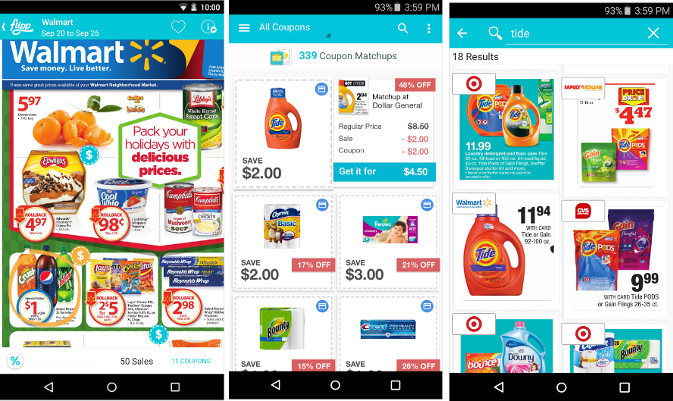 Flipp is a coupon app with excellent features. It makes online shopping easier by providing a filter tool to find coupons by brand, category, or name. Flipp supports loyalty cards. It allows users to clip coupons and enjoy discounts during the checkout process. Flipp is a must-have app for users that don't want to waste time in online shopping. The application displays the best deals and offers on its main interface so that you can shortlist items and complete the transaction quickly.
The cashback app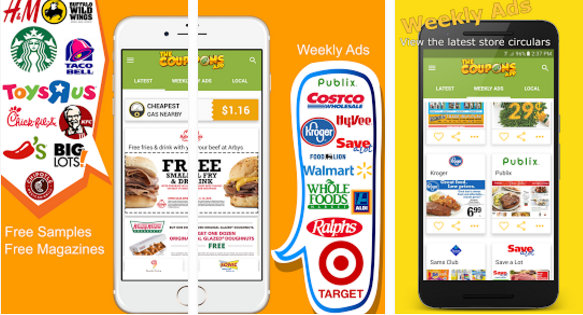 TCA is an iBotta like app for finding great cashback offers. Over a million users in the US use it regularly. The app lets you find deals at top restaurants, gas stations, and shops. It enables you to find the cheapest gas stations in your city. TCA supports Android push notifications. Hence, it will make you aware of new deals whenever the seller reveals them. TCA lets users compare the prices of their favorite items. It ships with a QR code scanner utility. It allows you to earn cashback when you shop at popular superstores, drugstores, grocery shops, etc.
Coupon Sherpa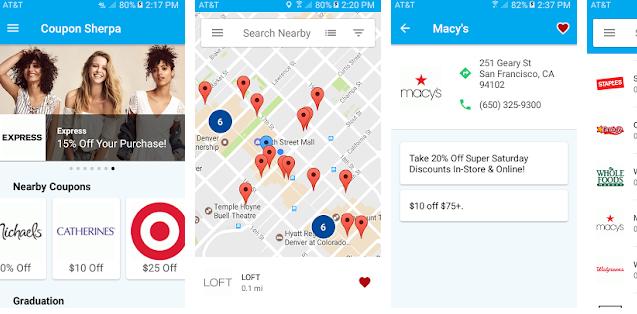 Coupon Sherpa is a great app like iBotta to discover cashback offers launched by stores nearby you. It also makes users aware of the current day's top cashback offers. The application enables you to filter coupons by category. Some of the categories you'll find in Coupon Sherpa are clothing, grocery, etc. Once you buy the item from the store, you must show the coupon to the cashier to get an instant discount. CS can print the coupon code, and lets users find coupons by name.
Dosh: Save money & get cash back when you shop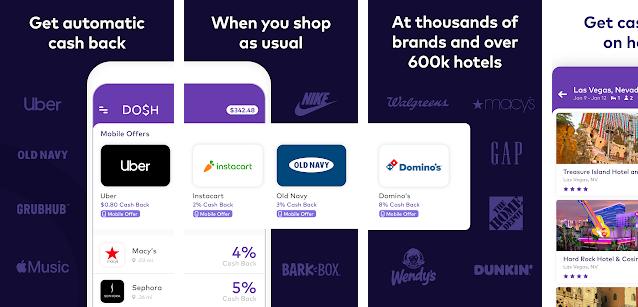 According to the company that owns the Dosh application, users can earn up to 40% cashback on travel expenses such as hotel booking, ticket booking, etc with Dosh. You can also get cashback when you buy things from local stores, dine at restaurants nearby you, etc with the Dosh application. Unlike other coupon apps that show a printable or shareable code, you have to link your debit or credit card with Dosh. When you do so and pay using the linked card at a store supported by Dosh, this iBotta alternative app will automatically find and redeem the best available offer for your card.
More apps like iBotta for Android and iOS:
Also read: Best Recipe Apps for Android and iPhone
Final thoughts: The six applications I have shared above offer unbelievable discounts and cash back on all types of products. Use them if you're searching for alternatives to the iBotta cashback app for Android or iOS.