Google Play Store ships with all Android smartphones. It is the ideal place for developers to publish their applications and games. Millions of apps and games are downloaded every day from the Play Store. Each APK published on the Google Play Store is verified and digitally signed. The APKs are monitored to make sure that the code the app will execute will not harm the user's online accounts or his mobile device in any way. Although the Play Store is a one-stop destination for Android apps and games, users may look for an alternative app store for several reasons. I've shared two reasons below:
Applications: Some root apps are not available on the Play Store. Why is this so? If the application modifies the Android OS or system files in a way that is unacceptable to Google, the search engine giant may not allow the application to be published on the Play Store.
Banned by Google: A developer may have been permanently banned by Google for breaking their TOC. This developer may have fixed the issue and may have published their application on another App Store. Another reason would be Google may have banned the phone manufacturer. In either of the two cases, you'll have to use a third-party app store to find and install applications.
Best apps like Play Store
Amazon App Store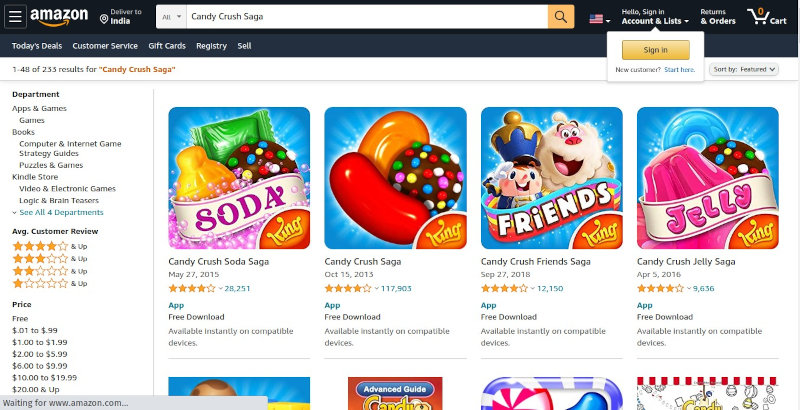 The Amazon App Store ships with the Firestick and TV. It is 3rd most popular marketplace for applications. 1st and 2nd are Play Store and iTunes (or vice versa). Applications you'll find on this marketplace are safe because the Amazon staff checks them before the APK is published in the market. Amazon AS has an excellent recommendation and rating system. Also, the details of the applications are displayed in a simple interface. Amazon, the Play Store alternative, has a massive userbase and a separate website for many countries.
Aptoide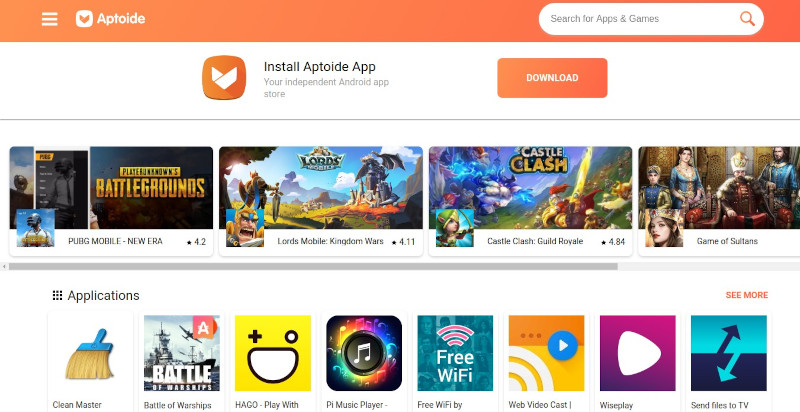 Aptoide comes pre-installed in smart televisions launched by various companies. You'll find apps from various popular developers on Aptoide. Aptoide is a safe marketplace because it marks apps as safe (with a green shield icon). On the Play Store, if the developer uploads a new APK for the app and publishes it, you can't download the older APK if the latest version doesn't work after an update. Aptoide, the app like Play Store displays old APKs and new APKs and the date on which the APK was published. It enables users to purchase paid apps.
Huawei App Gallery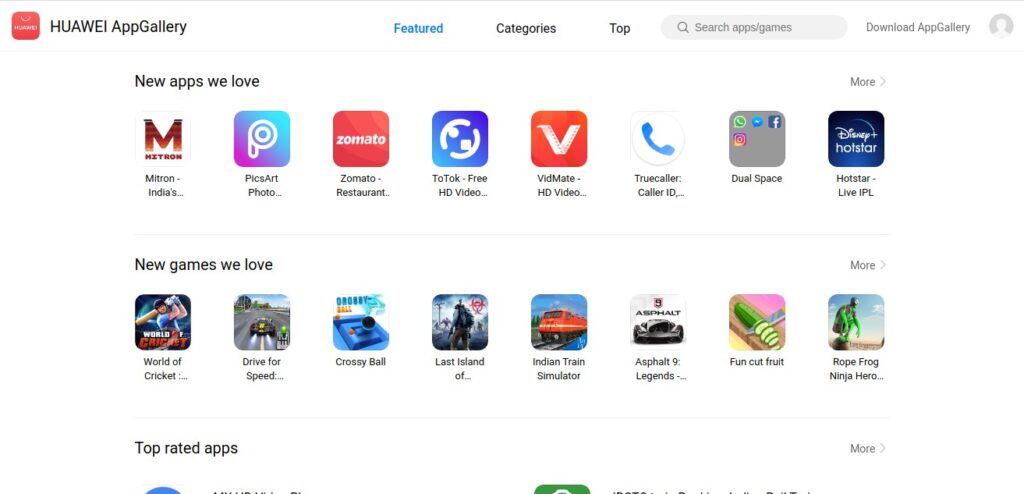 One of the largest smartphone manufacturers, Huawei had launched its own App Store called "App Gallery" a few months after Google blocked Huawei smartphone users from accessing Google services. The company is also working on its operating system. People will like the OS only if it has a nice "App Store". Huawei App Gallery has several thousand applications, but it doesn't have apps launched by the US-based companies i.e WhatsApp, Facebook, Skype, etc are not available on the Huawei Marketplace. It is one of the best apps like Google Play Store.
F-Droid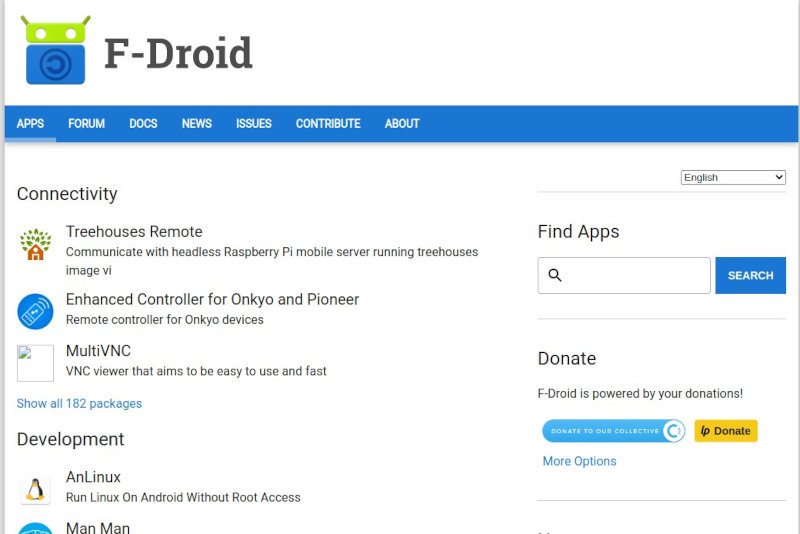 F-Droid is an excellent Play Store alternative marketplace to find and download rooted apps. The good thing about F-Droid is that the source code of each application you'll find on it is open-source. The code is available on Github. Also, the code is checked by the volunteers before the app is made available for download. F-Droid has a forum section where users can discuss the apps and request new features.
Samsung Galaxy App Store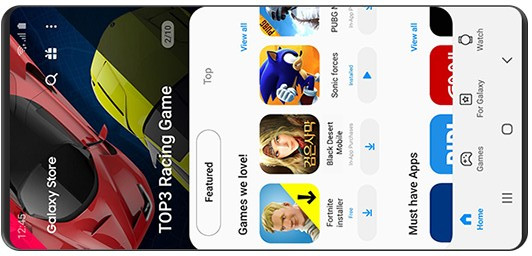 Samsung is one of the top 3 smartphone manufacturers in the world. Its mobile devices ship with a Galaxy Store application that lets users download and install apps. SGA has 1000s of useful Android applications and cool games for smartphones, smartwatches, etc. You won't find useless duplicate apps on SGA. Thus, you can download its APK from third-party sites, scan the APK with an antivirus utility, and try installing it on your non-Samsung phone if you're looking for an alternative to Google Play Store.
GetApps by Xiaomi
Like Huawei and Samsung, Xiaomi Inc has launched an App Store for Android devices. Xiaomi GetApps lets users earn coins by completing some tasks. You can use the coins to purchase paid applications or Xiaomi merchandise (products). Xiaomi GA shows the list of most searched apps on its interface. It has a built-in WhatsApp cleaner, junk file remover, virus scanner, etc. It supports various local languages. You can change the interface language without opening the Android OS settings.
Should you use an app other than Play Store?
Frankly speaking, unless you have a solid reason to use a Play Store like app, you shouldn't use a third-party marketplace other than Amazon App Store, Aptoide, F-Droid. If you own a Xiaomi or a Samsung phone, you can use the official marketplace app launched by the phone manufacturer. If you want to download a paid app and use it for free, you should rethink this. Downloading an Android paid app and using it for free is illegal.
Tips
Trusted: Do some basic research on the developer before downloading an application. If you find the developer's profile fake, you should stay away from their apps. You can also report the app and help the developers keep the marketplace clean.
Scan: Always scan the application with a sophisticated malware scanner/antivirus app before installing it. If you don't do so and if the app is infected by malware/virus, you might get into trouble or lose important files.