vShare is an iOS and Android marketplace similar to the Google Play Store and iTunes. It is a manually curated website and app with which you can download your favorite paid applications and games without jailbreaking. vShare allows you to try out premium apps before buying them. Apart from applications, you can download the hottest ringtones and wallpapers with it.
Although vShare provides a good collection of applications, sometimes, it may not offer the best experience. Many users of this app complain that vShare crashes when they try to download their favorite applications.
vShare has a dedicated forum to post issues and get its solution. But, as they say, every problem doesn't have an answer, it's better to use alternative services instead of relying on one. In other words, if you haven't found a solution to your problem, you should download and use the vShare alternatives we've shared below.
HipStore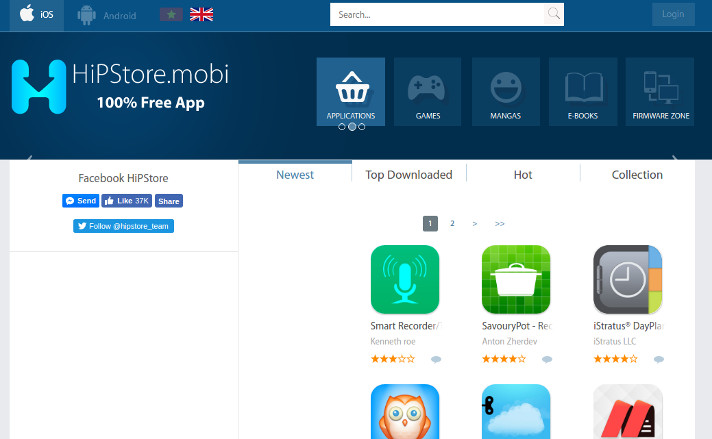 HipStore is a widely accessed website and downloaded application inspired by the Google Play Store, iTunes, and vShare. It has a well-designed sidebar, which makes you aware of various categories of applications and the number of new apps published on it.
HipStore allows users to rate their favorite apps. It lets you see the list of the newest, most downloaded, and hottest applications. It has a search module and a country-specific site/app. The supported countries are the United Kingdom and China.
HipStore is a 100% free service. It lets you download smileys and eBooks. It has the applications of the following interesting categories:
Lifestyle, productivity, travel.
Photography, entertainment, social
And more.
If you're searching for an app like vShare, make sure that you download and use HipStore on your phone or tablet.
AppCake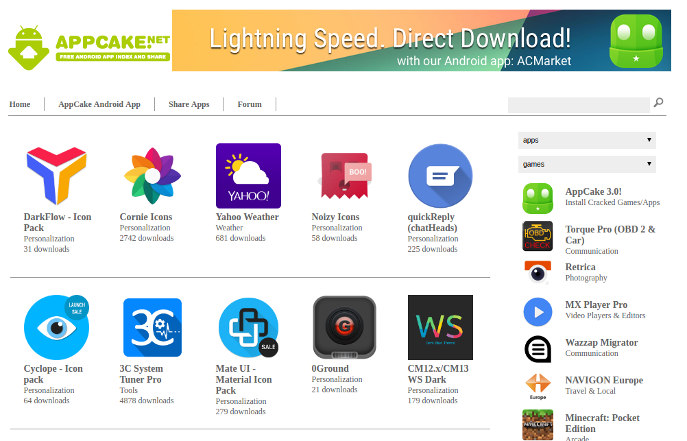 AppCake provides two filters to shortlist applications and games. It became a popular service after the developers of Installous pulled off their Cydia app from the web. This service enables users to submit their apps. It lets users download 1000s of APKs and IPA files free of cost.
AppCake lists the most downloaded applications on its homepage. It offers next/previous page navigation and a search tool you can use to find apps. It has many users and a forum where you can seek help or share details of new apps.
AppCake is a high-quality application with an excellent interface and an extensive IPA and APK files collection. You can install it in two ways:
Download and run APK.
Use the Cydia app on your iPhone or iPad.
The application supports the torrenting of large APK and IPA files. It works with or without jailbreak.
iFunBox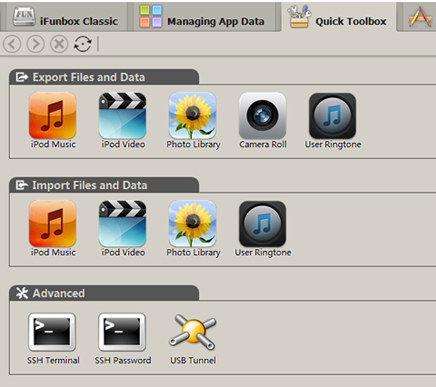 IFB is a robust app management tool available for download on Windows OS, iPad, iPhone, and iPods. It is a free application that allows you to download IPA packages easily. iFunBox has the option to export and import media file metadata. It supports video, music, images, and ringtones.
IFB allows you to use your iPhone as a USB flash drive. Hence, you can quickly move files from your PC to it. iFunBox lets users explore app data with its inbuilt sandbox tool. If you have root access, you can easily manage system files with iFunBox.
IFB is an excellent alternative to vShare. It has excellent features and superb design. If you own a jailbroken iPhone, you must use i-FunBox.
Final thoughts: vShare is a great app, but try out its above alternatives if you don't like it. The above sites and services give you access to cracked applications. Cracked is the term used to describe a software whose code or key library/package has been changed for only one reason – give free access to premium applications.