Omegle is one of the best apps (web-based) to chat with girls and guys you have never met. The great thing about this service is that you can freely discuss your interests with strangers. Getting started with Omegle doesn't require you to create an account. All you have to do is open the website, enter the topic you'd like to discuss in the text box, and select one of these two options:
Text.
Video.
If you don't want to reveal your identity, select option one else choose option 2. The problem with Omegle is that it is accessible only through web browsers. Despite being a popular chatting service, the developer hasn't launched Omegle app for Android or iPhone yet. In case you have a modern mobile phone and want to chat with random strangers, install and use the following best apps like Omegle:
Omegle like apps to chat with strangers
ChatoUS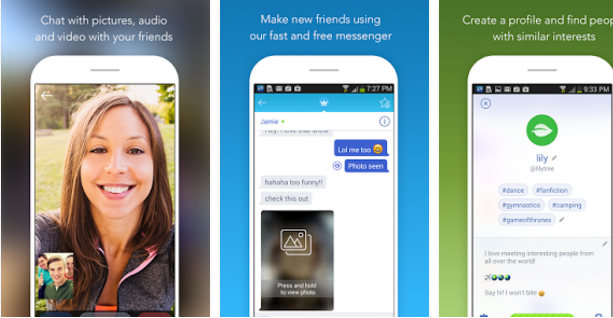 ChatoUS is a free application to chat with strangers, meet new people, make new friends, etc. Once you install it, tap on the Chat Now button, enter the display name, birthdate, gender, and select the location. The app doesn't prompt you to verify your phone number. After entering the details, tap on the Ok button. ChatoUS will ask you to wait for a few seconds until it finds someone ready to chat with you. Once ChatoUS finds a stranger, it shows the user's age, name, and profile picture. The app also displays the option to begin chatting with the person or skip to another user. ChatoUS is a user-friendly and bug-free application. It is an excellent alternative to Omegle.
Holla Match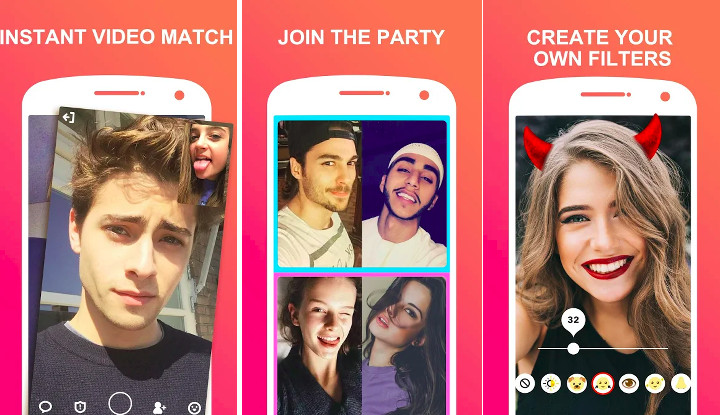 Holla is an app through which you can video chat with random people. It asks users to log in with their Facebook account or verify their phone number. Holla prompts you to enter your name, age and select your gender when you're logged in. It also asks you to upload a profile picture. Once you enter the details, Holla will automatically connect you to a random user. The user can be male or female. You can change the user by swiping on the screen. Holla supports text messaging and emoticons. It allows users to create new filters and block users from sending inappropriate messages or showing inappropriate videos. Holla consumes 50 to 60 megabytes of storage memory.
MeetMe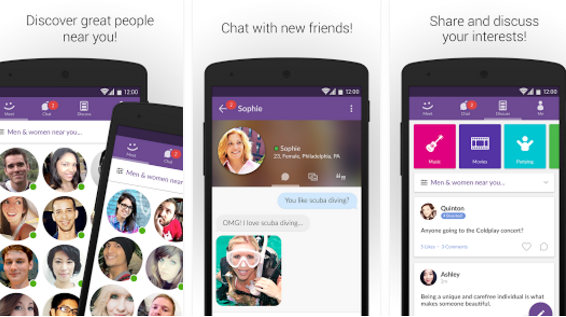 MM is yet another widely used application for chatting with random people. It is popular in the US. Hence, don't be surprised if you find a person in your neighborhood city, state, etc. The developer of MM claims that over 100 million people use their chatting service. MeetMe is bigger than ChatoUS, but it has excellent features. It is one of the best apps like Omegle because of the following features:
Interest-based app.
Option to sign in with a Facebook account.
Search tool to find male or female profiles.
Nice UI.
Like ChatoUS, MeetMe contains ads. MM also has in-app purchases.
Recommended reading: Best dating apps
Parlor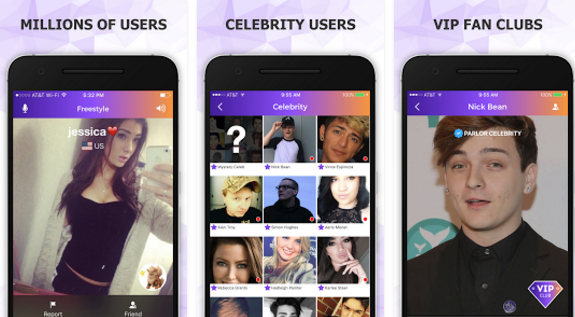 Developers of Parlor claim that their application is the number 1 social messaging app. Parlor has over 4 million users and a good rating of 4.1 on the App Stores. It is the smallest stranger chat service available for Android and iOS devices. To make sure that users are not trolled or spammed, Parlor users must verify their email addresses. Once the service confirms your email ID, you must choose a topic, and then the app connects you with a random person. The application is popular among celebrities. 1000s of renowned personalities use Parlor to chat with their fans.
Also read: Best apps like Kik
Moco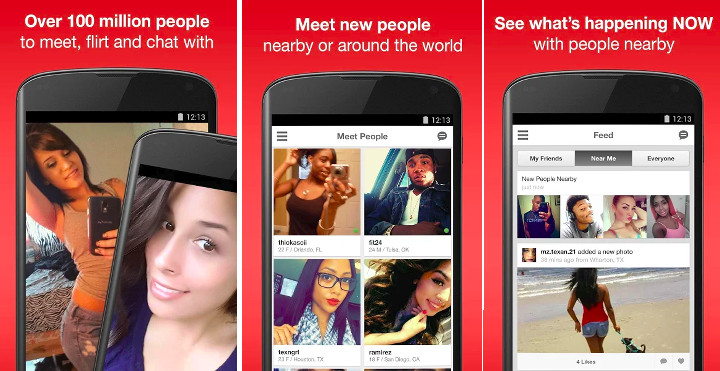 Moco is the ultimate application to flirt and chat with strangers. This service provides a chatroom interface wherein several users discuss their interests simultaneously. Moco allows its users to play social games, use emoticons in messages, send unlimited voice messages, and more. It supports profile customization by letting users change fonts, colors, themes, etc. Moco offers a powerful search module that can list profiles by location and gender. It has an excellent user interface.
Omega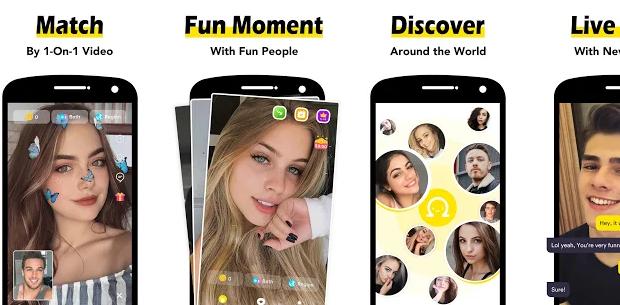 Omega is an app through which users can talk face to face with a random user. According to the company that has built Omega, the application has millions of users located in 85+ countries. For the safety of the users, the app employs Artificial Intelligence technology to monitor video chats. If any of the users violate the application's rules/terms and conditions, they will be permanently banned. Omega supports direct messages, and it has the option to filter users by the countries. It lets users react to videos with smileys.
Similar applications:
Closing words: Desktop and mobile phone browsers have similar features, but they provide different experiences. The latter is ideal for reading content on websites. Desktop web browsers are great for chatting, creating online accounts, etc. Hence, for an excellent chatting experience, we must use applications instead of opening a website in mobile phone browsers. Apps like Omegle are perfect for chatting with random people and strangers. Some of them work without registration. They allow you to exchange pictures and videos.
Also see: Best browser app Android