Social networking portals allow us to stay in touch with our parents, friends, co-workers, etc. Video streaming sites have 1000s of educational videos. Despite knowing the importance of portals like YouTube, Twitter, Facebook, and many other sites, some governments don't allow their citizens to access certain websites. Fortunately, you can access any blocked websites through a proxy website or a VPN app. Why use an app? Proxy sites don't give a good experience on a mobile phone. Hence, you must use a VPN application. Although the Google Play Store has plenty of VPN apps for Android, you should download and use only the top-rated ones because of the following two reasons:
Privacy: A server located in another country will handle your connection. If you're logging into websites through a VPN, you should ensure that the app is secure.
Speed: Once you turn on the VPN service on your handset, the browsing speed will drop. The speed depends on the quality of service offered by the VPN provider. If a big company has offered a virtual private network connection, the upload/download speed will be good.
Apart from providing access to websites blocked by the ISP and the Government, a VPN service allows users to surf websites anonymously and securely. If you're searching for an application to browse blocked sites on your Android device, install one of the applications I've shared below.
Best VPN apps for Android
VPN Master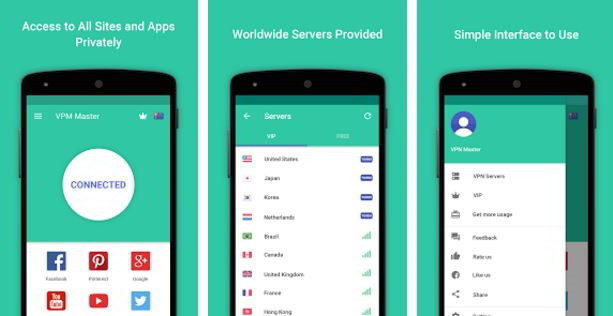 VPN Master is one of the most popular Android VPN apps. It has an excellent rating of 4.6 on the Google play store, 1+ million ratings, and 50+ million active users. VM scans your connection speed/type, after which it prompts the user to activate the VPN connection. When the app was launched, it had a bandwidth restriction of 500 megabytes. Now, there's no such restriction. VM has servers in the United Kingdom, US, Singapore, India, France, and many other locations. VIP users of this app enjoy more than 8 locations. VM features a network diagnosis module that checks and makes you aware of various network problems. It is user-friendly.
Must read: Best WiFi analyzer for Android
Turbo VPN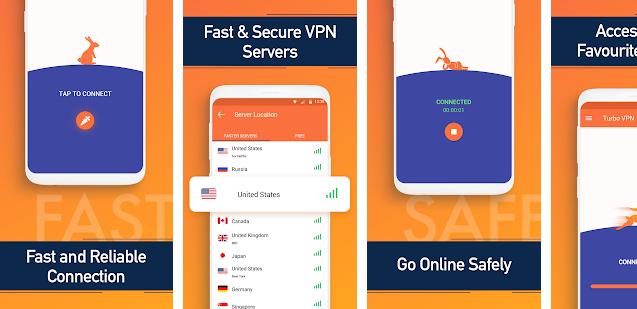 Turbo is a free VPN app for Android that provides users unrestricted and unlimited access to the internet. Over 100 million people across the globe use this application. Turbo's VPN servers are present at several locations. Out of the several locations, 6 are free. Users can select a location manually or let the app decide which location is the best for them. Turbo has an option to repair an unstable connection. It contains ads. It is fast, stable, and reliable. Turbo VPN supports the OpenVPN and IPSec protocols. Hence, it is secure. You can configure this application to automatically enable the VPN connection when you run it.
Must Read: Best Android root apps
Touch VPN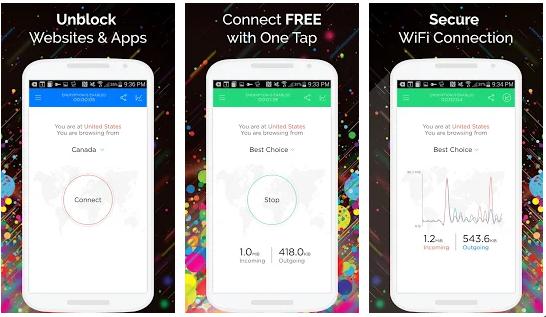 Touch is one of the most downloaded Android VPN apps on the Play Store. It requires account registration. TVPN doesn't have bandwidth or speed restrictions. It is compatible with all types of internet filters, firewalls, and mobile internet services. Touch VPN is easy to use. To use access blocked sites, install the app, and run it. Now, register a new account or sign in with your Google/FB account. Once you log in, tap the Connect button. Like the Turbo VPN, Touch has servers located in various parts of the world. If you're not happy with the browsing speed, tap the drop-down button above the "Connect" button, and choose a location near you. TouchVPN is a large app. Its size is around 39 megabytes.
Must check: Best Android download manager apps
SurfEasy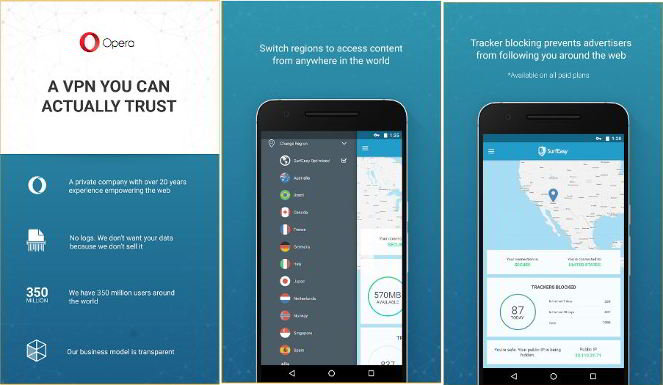 SurfEasy asks users to register an account before using the VPN service. It prompts you to enter the below details for the same:
Once you enter the details, tap on the "create account" button. SurfEasy will now load your plan details, and it will display a popup to enable/disable the "Virtual Private Network" service. The main interface of SurfEasy is beautiful. The app shows a map of the region where the VPN server has been set up. SurfEasy provides a one-click option to block trackers. It lets you add a home screen widget to disable or enable the VPN connection in one click. SE imposes 500 megabytes of data transfer limit on each account. It lets you earn data. Confirm your email address, install the app on another device, or like the SurfEasy fan page to earn free data. SeacureEasy has the option to encrypt data transferred over unsecured free WiFi hotspots. SE supports several locations. It is one of the best VPN apps for Android.
Free VPN proxy (Betternet)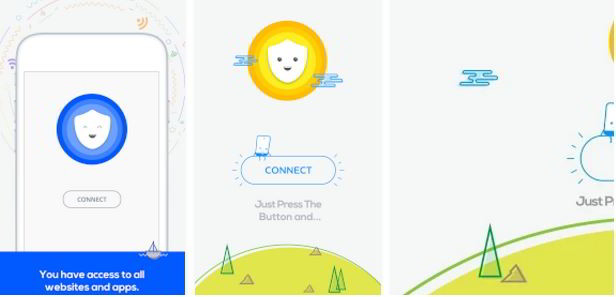 BetterNet has a simple UI that lets users enable or disable virtual private networks with a single click. It gives users the option of choosing a VPN server location manually. BetterNet's premium version provides seven US-based and other 4 additional VPN server locations. It doesn't allow non-paid users to change the geo-location. This is the only drawback of Betternet.
Must see: Best Android security apps
Other top-rated Android VPNs worth trying out
Final thoughts: Companies are setting up free hotspots in public places. They are also blocking websites that you may visit in your leisure time. To bypass the restrictions, secure your connection, and enjoy access to any website on the internet, you can install and use one of the best Android VPN apps I have covered above.