Mobile wallet apps have become popular and important all of a sudden. They allow businesses to receive money online despite the demonetization of the widely used notes. ATMs are out of cash, but you can still buy stuff offline in a local shop with the wallet apps. After the announcement of the ban on 500 and 1000 Rupees notes by the GOI, several digital payment companies have been set up to take advantage of the available opportunity.
To avoid security issues and poor service, you should consider using popular wallet apps to receive or send cash. Paytm and MobiKwik are widely used apps to transfer money online. In case you're new to mobile wallets, you may be in two states of mind because both these applications are popular. Below, we have compared the features of MobiKwik and Paytm so that you can figure out which application is best for you.
Paytm vs MobiKwik
The number of users
According to the Google Play Store, the Mobikwik app has registered 10 to 50 million users. Paytm has 50 to 100 Mn users. The Mobikwik app has a rating of 4.2, and the Paytm application has a better rating of 4.4. Paytm seems to be more popular among iPhone users as 3000+ people have given a 4+ rating to the application.
Marketplace
Apart from allowing users to recharge their phone numbers, the Paytm app lets them buy or sell products online. MobiKwik is a wallet only application. It enables you to recharge numbers and send/receive money online.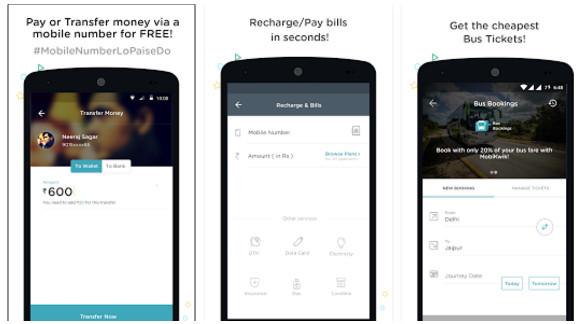 Cashback
When a company is in a growing phase, it tries to gather as many users as it can quickly. To do so, the investment is used to provide hefty discounts to customers. Mobikwik app is trying to catch up with Paytm. It introduces new cashback offers every day or week. Paytm has a large user base. A few years back, when the company had 5 to 10 million users, the company had employed a similar strategy as Mobikwik.
Cash Pickup
Have cash and don't want to visit a bank to deposit it? MobiKwik provides a cash pick-up service through which you can go cashless within half an hour. Once you opt for the cash pick-up service, a MobiKwik executive will visit your premises to collect cash. You'll have to be ready with the money. After the executive collects money and verifies its authenticity, your MobiKwik wallet balance will be updated. Paytm doesn't provide a money pick-up facility.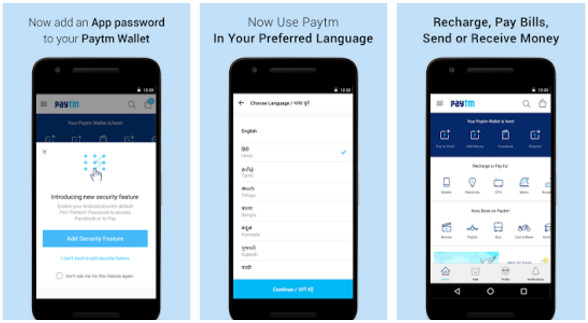 Money transfer options
Mobikwik and Paytm allow users to receive payments by scanning QR codes. They also let you transfer cash online to a user by simply entering the user's phone number and tapping a button a few times. Because of these two features, they are suitable for business use.
Paytm or MobiKwik: Which app should you use?
Frankly speaking, I haven't faced any issues with the two apps. MobiKwik has evolved from an app with a bad interface to a brilliant application with a great UI. Paytm has a massive user base. Most local shops nearby me accept payment through it. If a merchant accepts cash through Paytm, you can't force them to switch to MobiKwik. The same thing applies to MobiKwik. In the present scenario, you should install both these applications along with BHIM.