One of the most popular free antivirus apps, the PSafe Total, has been renamed as DFNDR. The PSafe Total Defender app blocks 2+ million cyberattacks daily, according to its developer. It protects mobile devices from hackers and offers advanced security features for free. In addition to enhanced security features, the DFNDR app provides a tool to boost your mobile phone. Is the app really worth downloading? Is DFNDR security safe? Let's find it out!
PSafe Total DFNDR antivirus review
PSafe Total, aka DFNDR app's APK file size is 15 megabytes. After installation, the app takes over 30 MB of storage memory.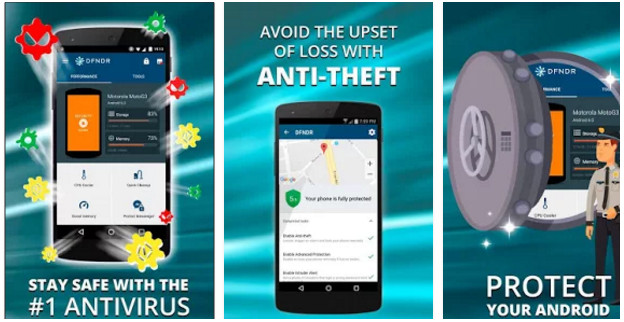 The DFNDR antivirus comes with the following options:
Security scan
Tap on this option to run the antivirus tool. Once you do so, DFNDR will check each file and app on your phone. The scanner is fast. The app took 75 seconds to analyze 150+ items on my phone. Once DFNDR finishes scanning your device, the app will show a list of issues it has found and a button to fix them. The problems are accompanied by a checkbox. You've to select the problems you want to fix.
Quick Cleanup
Run this tool if you think your mobile phone's storage memory is full of junk files. Once you tap the Quick Cleanup option, DFNDR will scan storage memory thoroughly, and it will delete useless files.
Vault
The DFNDR antivirus app provides a vault tool that you can use to hide pictures in the phone gallery and hide apps from the home screen. You can configure it to block apps N minutes after the screen gets locked.
Boost Memory
PSafe Total DFNDR offers a memory booster tool that frees up the system memory aka RAM on demand.
Find and delete duplicate photos
If your Android mobile phone has tons of duplicate photos, you can easily find and get rid of them with this tool.
Anti-theft
The DFNDR app will prevent data loss and secure your photos and other important files when you turn on the anti-theft feature. This feature is easy to use.
Overcharge protection
The DFNDR app ships with a total charge feature. When you enable this feature, the app will prevent the phone battery from overheating by showing the estimated charging time and notification to disconnect the charger when the battery gets charged.
Internet speed accelerator
If you're experiencing slow browsing speed despite using a 3G/4G connection, run this tool to fix the problem.
Internet speed
PSafe Total DFNDR antivirus ships with an internet speed checker tool. The speed tester takes a few seconds to determine your connection speed.
Advanced Security
The Advanced Security module provides protection against hackers. You'll have to give DFNDR the device administrator permission to use this feature. DFNDR will monitor the battery status when you're charging the device.
Other important features of this security app:
CPU cooler tool.
Game booster.
The above two features are related to the memory booster function. Once the app frees up RAM, the performance of other apps will improve.