People try different things to bring a smile on their friend's face. Some people have a great sense of humor, others employ pranks to make people laugh. Before the smartphone revolution, people used objects to play a prank on someone.
These days, Android developers launch prank apps that make use of phone's processor and GPU to show realistic animation on the screen. The animation may scare a person or make him tensed. These applications are meant just for fun.
If you're searching for such applications, go through the following paragrahs where you'll find the best prank apps of 2017.
Exploding Time Bomb for Android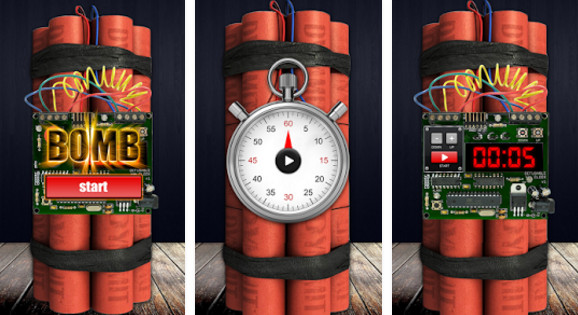 With this application, you can convert your mobile phone into a fake time bomb. The prank app shows a time bomb and a button to activate its timer. You have to tap on the timer button to activate the bomb. Once the timer stops counting, the app plays an exploding bomb animation and adds broken glass effect to your handset. This prank app has superb animations.
Download from Play Store
Cockroach in Phone Prank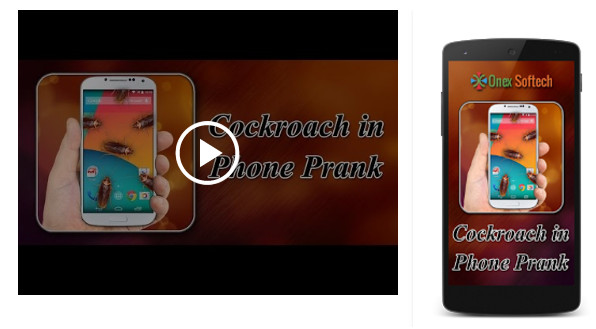 If your wife, husband, or sibling is afraid of cockroaches and you're looking forward to playing a prank on him/her, download this app. You can configure the app to show cockroaches crawling on your phone's screen after a certain time interval.
The prank app has the option to show cockroaches on the screen immediately when you tap on the button it displays on the notification bar.
Download Cockroach in phone
Spider in Phone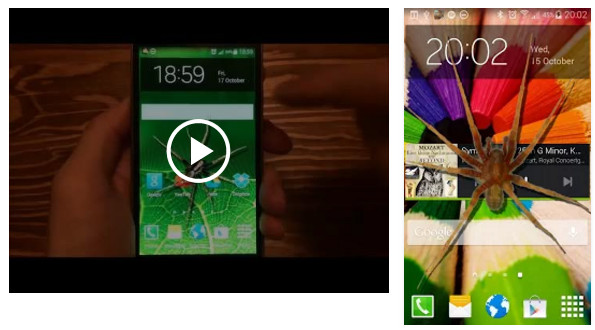 Many of us freak out on seeing a spider in our room or on our stuff. Spider is one of the weirdest insects on our planet. If you want to play a spider prank, download this application on your mobile. The app provides realistic animation. It is 9 megabytes large and works on all versions of Android.
This prank app provides a countdown timer and adds a button to the notification bar to enable or disable animated spider on the screen.
Download spider in phone
Fake Money scanner Prank app for Android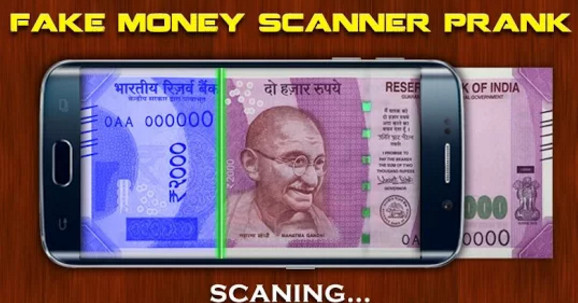 The money scanner is an Android application which uses the phone's camera to simulate a money scanner machine. If you place a currency note in front of the back camera, and tap on the start button on the interface of the app, you'll see one of the following two results:
The app features a nice scanning animation. It saves a picture of the currency note on your phone.
Download Money Scanner
Broken Screen : Best Prank apps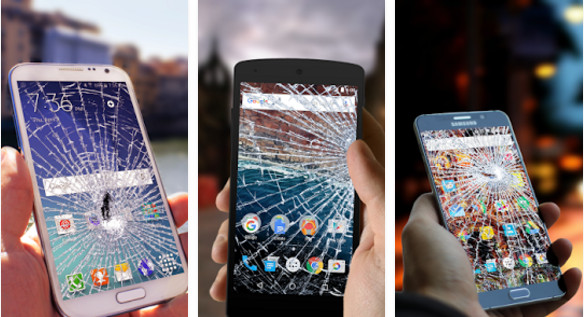 BS is one of the best prank apps on the Google Play store. The app supports four cracked glass effects and plays breaking glass sound when it enables the effect. You can configure this application to activate broken glass effect when the user touches the screen or shakes the device.
The app offers realistic effects. It is free (like the above applications).
Download Broken screen
Prankster : Prank call app for Android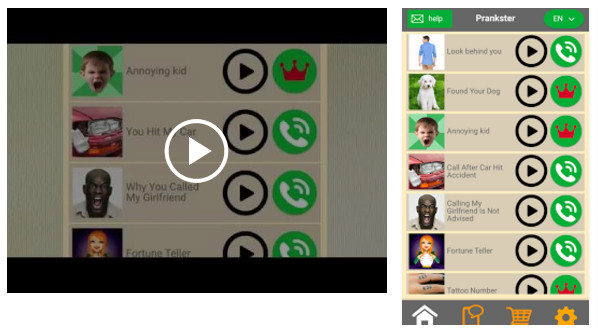 Prankster is one of the best apps for making prank calls. Before making a call, this application allows you to listen to the conversation that may take place between your friend and the system.
The application shows a list of the prank call scenarios and displays two buttons beside them. Tap on the green button to make a prank call.
Prankster application allows you to define a caller ID or use prankster provided numbers, through which the call must be placed. The app supports free calls. It is easy to use.
Download Prankster
In a prank, one person's insult is humor for 100s or 1000s of people.
Have you seen YouTube prank videos? If yes, you may know that prank videos are always trending on the video streaming site. This proves everyone loves prank.
Guys, you don't have to spend hours thinking about the best pranks to do at home or on friends, siblings. Just download the apps we've shared in this article and use them.
I hope you are not waiting for the April fools day. Your friends or siblings may be aware that you'll play a prank on them on 1st of April. Your plan to fool them will not be effective. Hence, download the apps from the above list and start pranking straightaway.