Bigo Live is a live video streaming application that was once very popular in India. When the Government of India found that the Chinese internet companies are maliciously tracking the users and are collecting the data they shouldn't collect, the government banned BIGO Live and several other popular applications that have been built by Chinese companies. If the BIGO Live application is unavailable in your country and you're missing it, here is the list of 5 great apps similar to BIGO Live you can use on your Android device, PC, or iPhone/iPad.
Best apps like Bigo Live for Android, iOS, and PC
Tango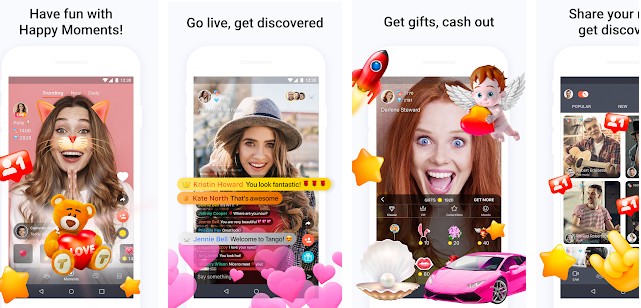 Tango is an old application. It was launched in 2009 by a US-based company JP Inc as a messaging service. When BIGO Live was removed from the Play Store, Tango's popularity grew twofold as the app developers cashed in the opportunity by adding the live streaming feature to its messaging app. Right now, the application has 100+ million users and an excellent rating of 4.4 out of 5. Tango enables users to showcase their talent and get fans. It allows users to find people who are nearby and are live streaming on Tango. Once you discover such users, you can watch their live streaming. The application ships with live filters and has a leaderboard that features the list of top broadcasters of the day, week, and all time. It allows you to filter videos by the country from which they were uploaded. During a live stream, you can comment on videos. You can also send broadcasters virtual gifts and encourage them. You can buy the gifts with the coins you've been rewarded with or the coins you've purchased.
Periscope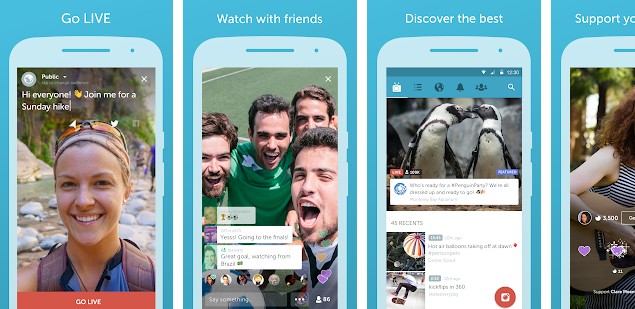 Periscope's rating on the Play Store is below 3.5. It has an excellent rating of 4.2 on iTunes. Periscope is an app like BIGO Live, with which you can see live video streaming created by people around the world. The desktop version of Periscope lets you watch live streams without logging in or creating an account. However, mobile device users are prompted to sign in. Like Tango, Periscope offers many features. A broadcaster's video may fall into a specific category. Categories in Persicope are called "channels". If you want to explore live streams of a particular type, all you have to do is click/tap on a channel. Periscope shows the number of live broadcasts on each "channel". This app like BIGO Live enables you to comment on videos. It lets users switch the streaming to theater mode.
UpLive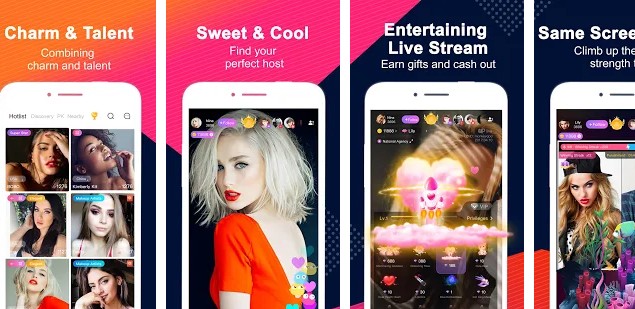 Once you follow someone on UpLive, and the broadcaster is live, you'll be notified immediately. One more fantastic feature of UpLive is that the application can share the live stream on five popular social media platforms with a single button click. This feature helps in increasing the number of viewers instantly. UpLive can translate text from one language to another in real-time. It allows users to share streams. You can also save the stream to your album. 10+ million people use UpLive. The app's rating on the Play Store is 4.1, and on iTunes, it is 4.1. Like Periscope and Tango, UpLive can be accessed on PC browsers.
Nonolive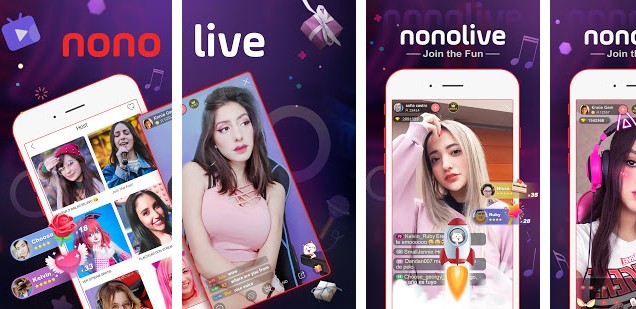 Nonolive is similar to Bigolive, but it also has live streams of video games. Thus, it is an excellent alternative to both Twitch and BIGO Live. On the desktop, Nonolive shows streams of games by default. To see non-gaming streams, you must tap or click on the "Host" option. As in other apps I've shared here, you can chat with users or the broadcaster by commenting on the live stream. This app hosts events and tournaments in which you can participate. It lets you apply effects to your face during a live stream.
StreamKar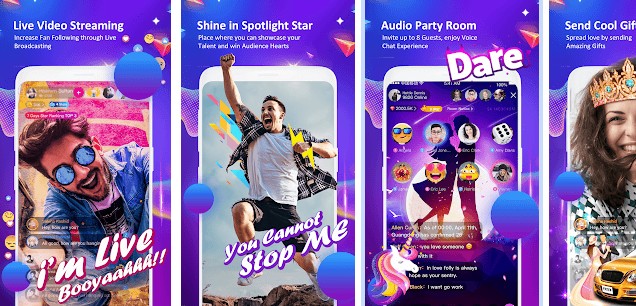 In addition to the features you'll find in BIGO Live, StreamKar allows you to play games with other users and enables you to make 1 to 1 video calls. It also has a built-in karaoke feature. StreamKar has a feature called "PK Challenge", wherein one broadcaster competes with another broadcaster. You have to rate your favorite broadcaster among the two. The streamer that loses the competition will have to complete a dare. StreamKar ships with many stickers and filters.
Other features:
Groups: The above video streaming apps like BIGO Live allow users to create groups and video chat with friends.
Security: The content in the applications is monitored regularly. If people find your live streaming inappropriate and report your account, your account will be banned.
Excellent video quality: The video is clear, and streaming is uninterrupted. If you're facing buffering issues, you must check your internet connection speed.