TikTok, formerly known as Musically, has quickly become a new rage among the youth. Creators and regular users use TikTok to get new fans or share their creativity with the world. While most youth use this app to create and share videos with other users, adults use it to pass their time.
TikTok once had 800+ million active users. ByteDance, the company behind this app, had achieved this incredible feat within three years. In 2020, the number of users of TikTok had decreased substantially after some countries banned it for an indefinite time. TikTok is no doubt a great app to share videos, but in case you don't like it, or you haven't been able to get a good audience or 100s of followers or the application is unavailable in your country, you should switch to one of the following TikTok alternative apps:
Best apps like TikTok for Android or iPhone/iPad
Likee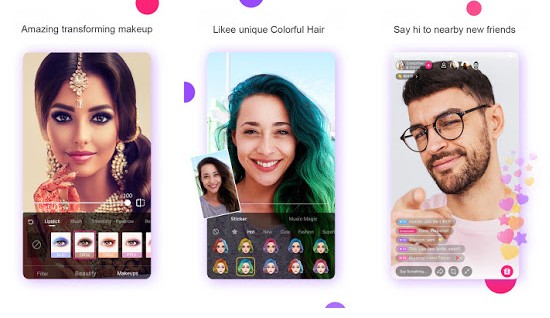 Likee is an app developed by Bigo Technologies. Likee has 100+ million users, which makes it an ideal platform for creators and wannabe celebrities. BIGO Likee doesn't require account registration if you simply want to watch videos. If you're going to follow other users, like videos, comment on clips, etc, you must register an account. Likee asks you to enter your contact number. It also enables you to log in with your Facebook, Google, or Instagram account.
Likee resembles Tik Tok in every aspect. Its interface is tabbed. The tabs of this interface enable you to find nearby people, discover videos/live streams, see the list of profiles, etc. For those who are not aware, Bigo had launched a live video streaming app called Bigo Live a few years back. Thus, Likee is an excellent app for users looking for an alternative to Bigo Live. The app lets you save clips for offline watching. Its size is 43.8 megabytes. The permission it requires depends on the features you want to use. For example, if you're going to use Likee's Nearby feature, you will be prompted to enable GPS on your phone.
Vigo Video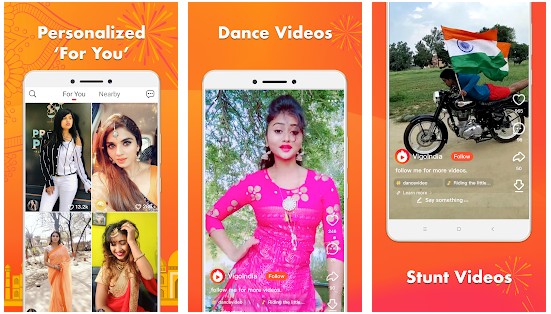 Vigo Video has the same number of users as Likee. Also, its features are no different from other applications we've covered here. Vigo Video doesn't ask you to enter the phone number during the account registration process. It lets you log in with your Twitter, Instagram, Google account. To change videos, you must swipe up or down. To see the user's profile, you must swipe left. VV has a search option. When you search for a video, VV will store the search keyword. Vigo Video lets you delete the keywords it has saved.
Vigo Video, the app like TikTok, has clips that may not be appropriate for users of specific age groups. It lets you support the creators by sending a Flash. I found the videos on VV more entertaining. Maybe, the app has a better recommendation algorithm. The size of the Vigo Video app is 65.31 megabytes. If your mobile has a low amount of free storage memory, you can install the lighter version of this app i.e. Vigo Lite from iTunes or Play Store.
Dubsmash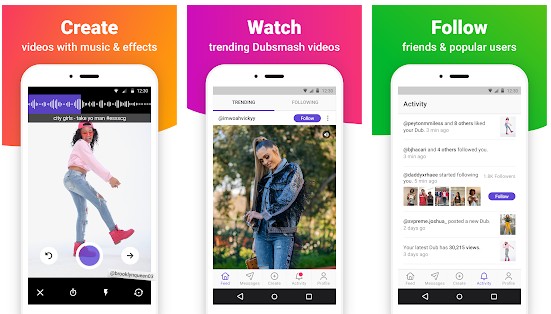 If you're looking for a TikTok like app to create short videos, you should try Dusbmash. The app asks you to register an account. To register the account, you'll have to provide your phone number. Once Dubsmash verifies your number, you'll be prompted to enter a unique user name, choose your age, location, follow some users, etc.
Once you complete the setup process, Dubsmash will open a tabbed interface. In the Trending tab, you'll find the popular clips, and in the following section, you'll see the list of users you can follow or the people following you. Dubsmash's menubar appears at the bottom of its main interface. On the menubar, you'll find options to create videos, send messages, see activity/notifications, open the profile interface, etc. Dubsmash is a small application. Its size is 12.2 megabytes. Dubsmash should be used by users that are targeting the global audience. Vigo Video and Likee will give you local fans.
Must read: Best video calling apps
Twitter & Facebook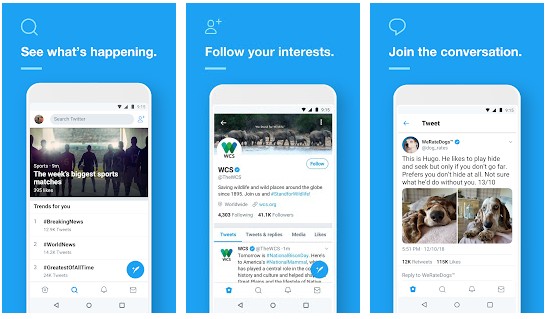 People using Tik Tok, Dubsmash, Vigo Videos, Likee download the videos they find interesting and share them with their followers on Twitter. Twitter has 400+ million active users. Over 1+ million users are actively using Twitter at a given time. These users may share live streams, short videos, etc. The same thing applies to the world's most popular social media app i.e. Facebook.
When people watch a video on FB, they'll find relevant/related videos below the clip they're watching. The clips are of short length. If you find a long video, you can ignore it and scroll down till you find a shorter one. Twitter is one of the best apps like TikTok for iPhone, iPad, and Android phones/tablets.
YouTube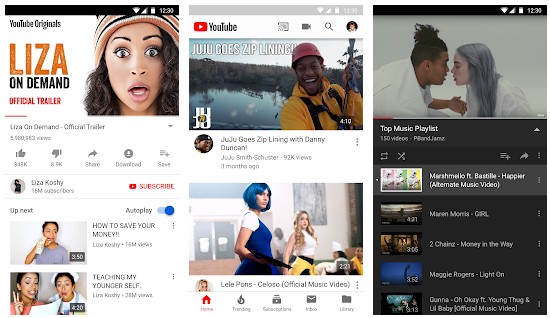 YouTube, the world's largest video sharing/streaming site, lets you filter videos by their length and upload time. Thus, you can find tons of cool or interesting short clips within a matter of seconds. YouTube comes pre-installed on most Android phones. You just have to run it. YouTube doesn't let you record lip-syncing videos. You'll have to use another app for this task. YouTube in late 2020 introduced the "swipe to change video" feature. This feature will be activated automatically when you play a small video or clip.
Other top-rated short video streaming/music video maker applications that you can use:
Also see: Best apps like YouTube
Final thoughts: When you're bored, tired, depressed, and for some reason, you can't use TikTok, try the TikTok like apps I've shared above on your Android device, iPhone, or iPad, or use the powerful video filters of Twitter/YouTube/Facebook to find and watch short entertaining videos.