Wattpad is a great platform for people who love to write. The application lets writers monetize their work and build a fan following. Once your book/story is published on Wattpad, it may be read/purchased by 1000s of users. To read or publish written content, you must create a new Wattpad account or log in with Facebook or Google. Wattpad ships with a story builder utility. Your book will be saved as a draft until you tap on the publish button. Your story/book can have as many parts as you want.
Wattpad doesn't ask writers to stick with them. The writers are not asked to sign an agreement/document that will prohibit them from sharing their written work on other sites or apps like Wattpad. Likewise, to discover more cool and interesting stories, you can use Wattpad alternative apps.
Best apps like Wattpad for Android and iOS
Inkitt: Books, Novels Stories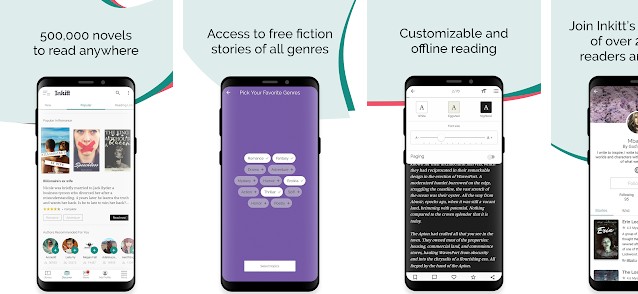 Inkitt lets users read over 350000 stories for free. It also enables users to publish their novels/books online. The company behind Inkitt has launched a separate mobile app for readers and writers. You should log in to the Inkit Readers application with either your Google/Facebook account or with your Inkitt login credentials to see the stories. The permission Inkitt requires is the same as that of Wattpad. Unlike Wattpad that reads your gender, birth date from the Google account, Inkit prompts you to enter these two details manually. When you're done with this step, Inkitt will ask you to choose your favorite "story genres" from a list. The app for writers offers more text formatting options than Wattpad. It lets users participate in contests and win rewards. The Inkitt app for readers keeps track of stories you've read. It supports dark & offline modes.
Lovel – Free Story, Novel & Fiction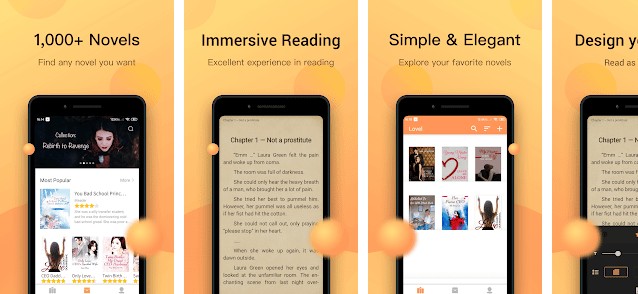 Choosing interests and gender is an optional step in Lovel. Also, you don't have to sign in to read digital books with the application. The application features a beautiful page-turning animation. It lets users customize the reader interface. When you're online, you'll see ads at the bottom of the page. The application will also show the phone's battery status. Lovel allows you to activate the Book edge display effect. You can configure it to show the reading progress. You can also activate the eye protection mode, set health reminders, and set the auto-lock time in this app.
Dreame and Stary Writing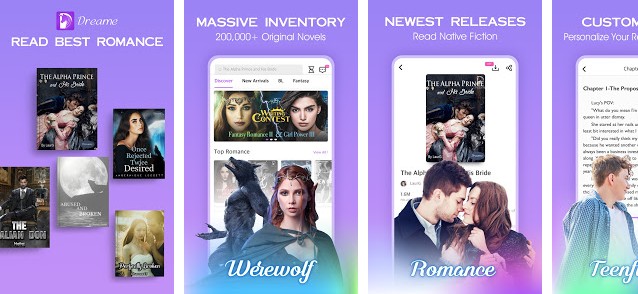 Dreame and Stary Writing applications were launched by the same company i.e. Dreame Media. Dreame app is for readers, and as the name suggests, Stary Writing is for writers. The application Dreame has a massive collection of free romance novels. It makes you aware of books that are becoming popular and discover the hottest/newest novels. Dreame Media gives writers a chance to earn real cash by organizing writing contests. The Stary Writing application has many text formatting options. If you're writing a series, you can schedule publishing dates for each book/part in the series. Once your work has been published, you can become famous as the Dreame app has over 10 million users.
NovelCat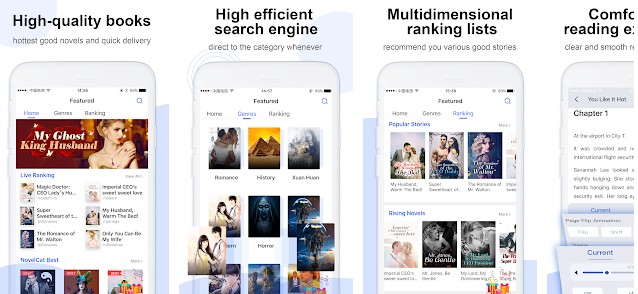 NovelCat has a nice collection of novels of various genres. Unlike some book apps like Wattpad I've covered here, the story writing module of NovelCat is baked into the application itself. NovelCat features 4 page flip animations – flip, shift, vertical, ad fade. It offers 6 page color themes and lets you adjust the line-height. It can automatically unlock the next chapter (if it is locked) and has the option to show paragraph comments. Publishing a book on Novelcat is a step by step affair. You'll be asked to enter your pen name, country, email id in the 1st step. In the 2nd step, you'll be prompted to enter the name of your novel, key characters in the novel, etc.
Miraquill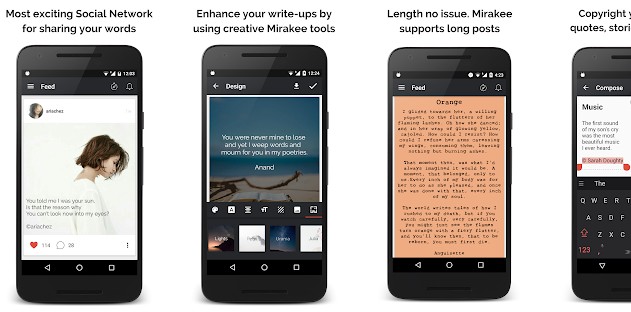 Miraquill is an app through which you can share quotes, poetry, short stories, and more. It was earlier known as Mirakee. As in Wattpad and its alternatives, you'll see the quotes/stories/poems in the main interface of Miraquill. The application has 100s of categories. Post tags in Miraquill are nothing but categories. Miraquill lets users beautify the posts by setting a solid color background for the post, adding an image to the post, adding text to image, customizing the text font, etc. Although you are the copyright holder for the books/stories you share on Wattpad alternative apps, Miraquill provides an option to mark a post as "Original Content".
Similar apps:
What other features you'll find in Wattpad alternative apps?
Recommendation: The apps similar to Wattpad recommend books of various genres to their users. The books are displayed immediately when users log in to their accounts.
Search: Users can find novels, books, stories, poems, etc by the name or the text they contain.
Library/Collection: The Wattpad alternative apps enable its users to add books to their "digital library". The Library feature is similar to bookmarks.
Cross-platform: Excluding Lovel, the developers of the above applications have launched a website too. The website and mobile apps share the same features.