With over a billion users, Instagram is the most popular photo-sharing app and website. One of the reasons why the app became popular is that it ships with filters and the application somehow manages to keep the quality of images intact. Some sites will compress the images to make them smaller. Very few compression algorithms keep the photo quality intact.
Photo sharing services that were popular before Instagram was launched had basic features i.e. option to upload/delete files, commenting system, etc. Although Instagram is an excellent service, it is not the only image-sharing website. If, for some reason, you don't like or want to use Instagram and you're looking for an app like Instagram to upload/share/discover pictures, go through the following paragraphs where I've shared 7 great Instagram alternative applications for iOS and Android devices:
Best Instagram alternative apps for Android and iOS
Flickr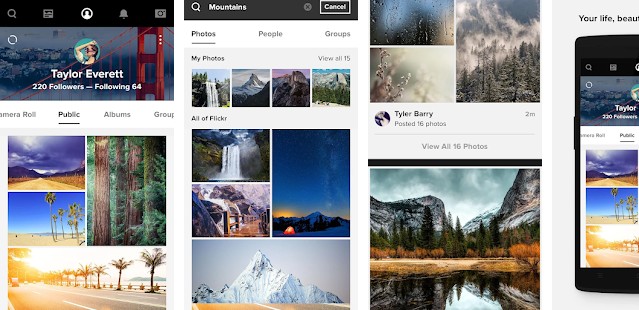 In the late 2000s, Flickr was one of the largest photo-sharing websites. When new services were launched, its popularity declined sharply. Flickr is still a widely used application. As of today, it hosts over a billion photos. Images on Flickr are public. If you don't want others to see your pictures, you can make the photos private.
The application detects pictures uploaded by the user and generates a slideshow automatically. It enables you to follow photographers, comment on images, see the camera's details that were used to capture the image, etc. This Instagram like app lets you download pictures. It can also create an HTML code if you want to embed the photo on the pages of your website.
Google Photos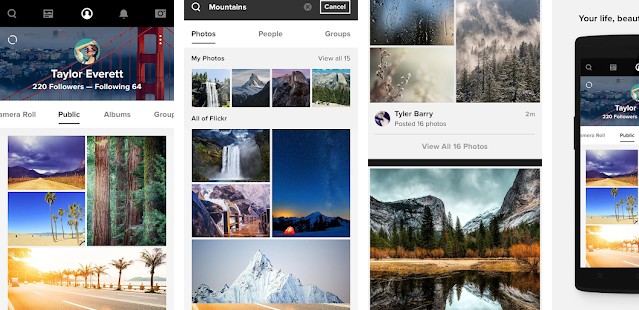 Google Photos is a gallery app that can backup pictures to Google. A few years back, Google allowed users to upload as many photos as they wanted. Now, the company has allocated 15GB of storage to each account. 15GB is still a lot of storage memory. You can save 1000s of images to Google Photos. The major difference between Google Photos and Instagram is that pictures on Instagram can be public. You cannot see the pictures uploaded by other users on Google Photos.
500px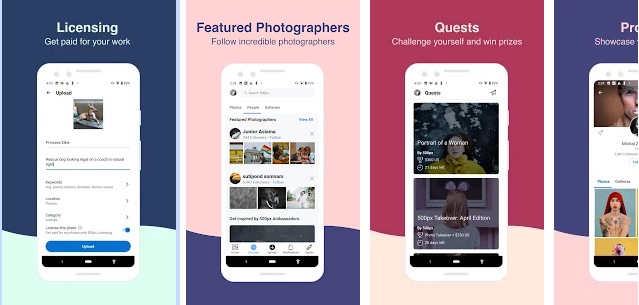 500px is a great alternative to Instagram. If you're looking for an app like Instagram to discover interesting pictures, you'll like 500px's Editor's Choice section. 500px shows the camera and its lens details and displays the number of impressions the photos have got.
Getting started with the app is easy as you can log in to it with your FB or Google account instead of registering an account. 500px supports photo slideshows. It will start the slideshow when you tap on the slideshow option. 500px lets users share, bookmark, and comment on photos. You cannot download photos shared on it. If you're a professional photographer, you can sell images on 500px.
Imgur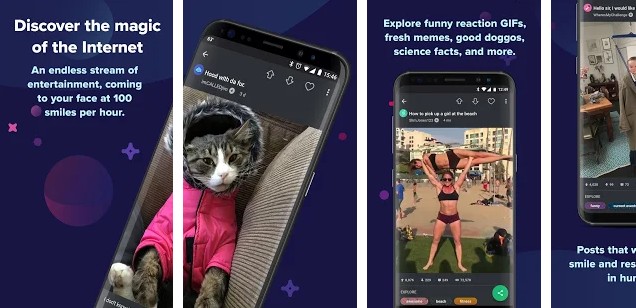 Imgur is the only Instagram like app on this list that allows you to upload photos without prompting you to register an account. It is one of the best places on the internet to discover viral pictures of all types. The application gives you access to a "meme generator" tool. It supports comments, tags, etc. It provides an option to make a photo public or private. As in other applications, you can follow users on Imgur.
Pinterest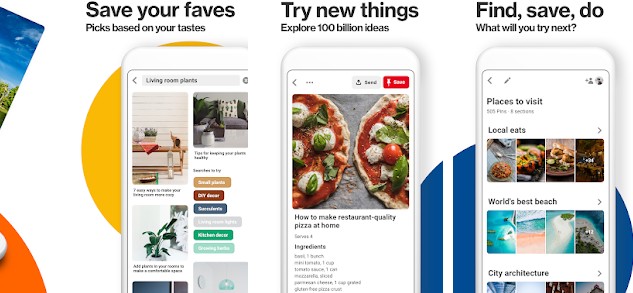 Pinterest provides a gallery-like feature called boards. You can keep the board public or make it private/secret. On Pinterest, posts with images are called Pins. You should save the Pins to the board. Pinterest, the app like Instagram, supports large photos. Pinterest can widen your reach by allowing search engines to index the pins. The application enables its users to bookmark and share Pins. You can also follow the profiles of other users in this application.
The above applications are free. They also offer paid plans. If you can spend 5 to 8 dollars per month on a photo hosting service, you can use one of the following applications:
PhotoBucket
PhotoBucket paid plans start at $6. It offers three plans – Beginner, Intermediate, Expert. The Beginner plan is priced at $6. It offers 25GB of storage memory for storing up to 2500 photos. The Intermediate plan costs $8 per month and offers 250GB storage space for storing 25k images. Priced at $13, the Expert plan lets you host as many pictures as you want.
SmugMug
Like PhotoBucket, SmugMug provides four subscription plans – Basic, Power, Portfolio, and Pro. Each plan enables you to save unlimited high-resolution images. The Basic plan lets you launch a basic photo website with your own domain and gives you access to mobile/desktop SmugMug apps. It costs $7/month. The Power plan enables users to design their website and customize it. It is priced at $11/month. The Portfolio plan supports watermarking feature, and it costs $27/month. The Pro plan offers marketing packages and supports all features of the Portfolio plan. It also provides Client Management tools and Photo/Gallery pricing templates.
Why is FB not on my list? Well, Facebook compresses each image you upload. The quality of the compressed photo might not be the same as the original one.
In addition to the above applications, you can use cloud storage apps to save JPG, PNG, RAW, etc files. Each cloud storage service provider offers a generous amount of free storage memory. They're secure and allow you to share files. You can configure the apps to sync PNG, JPG, etc files automatically.