Car racing is one of the most popular games on the Play Store. These games are fun to play because they allow us to drive a car at great speed. They also enable us to customize cars.
Google Play Store has a listing of over 1000 car racing games. Some car games were launched way back in 2010, but they are yet to cross 1000 downloads. The reason why many people haven't played these games is apparent. The games are annoying and have dull graphics.
Instead of wasting WiFi or mobile phone data in downloading a crap game, download one of the Android car racing games we have shared in this article. The games we've covered have excellent 3D graphics.
Will the games freeze your mobile device?
Modern mobile phones introduced these days have a powerful GPU, HD display, and multi-core processor. Hence, car games won't freeze or stop unexpectedly.
Top 6 Best car games for Android
Real Racing 3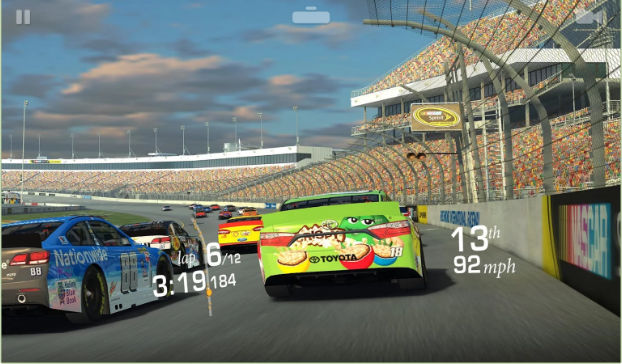 Real Racing 3 was published on the Google Play Store in 2013. Within four years, the game has registered 200 million downloads. In other words, it's a massive hit for EA sports. Real Racing 3 has mind-blowing graphics and 130+ cars with powerful features.
The game lets you exercise your driving skills in one of the 30+ tracks located in 15+ countries. It allows you to upgrade your car's specifications with coins. It provides the "driver assists" feature through which you can turn on/off the manual or automatic acceleration, braking, and steering system. If you want complete control over the car, disable the "driver assists" feature entirely. If you don't want the car to smash with obstacles, you can use this feature.
Real Racing 3 features a settings panel to adjust game volume, resolution, etc. It has a profile section where you can enter your information and see your accomplishments.
Real Racing 3 has many exciting levels. It lets you compete with AI-controlled cars or other users. To race against other users, you must enable data connection on your phone. The game is enormous. Hence, make sure that your device has at least 1500 MB of free space before you hit the Play Store to download it.
Asphalt 8: Airborne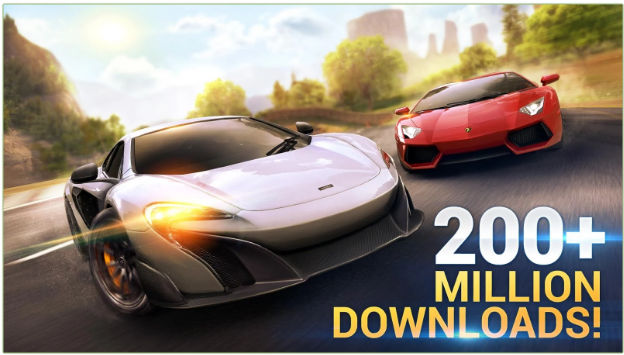 Asphalt 8 is an arcade-style action-packed car game developed by Gameloft, a leading mobile phone game development company.
The game has impressive 3D graphics and stunning animations. It has excellent background music and sensational soundtracks that suit the gameplay. The game has 5+ environments. It features several cars categorized into five classes i.e. D, B, C, A, S. Category S includes the most expensive and powerful cars. You'll have to earn virtual money by completing tasks, collecting fuels, and performing stunts with cars in category D to buy cars.
Asphalt 8 Airborne has several single and multiplayer missions. It has many exciting game modes too.
The game has intuitive controls. On the game's main interface, you'll find a HUD and three buttons to apply the brake, control the steering, and turn on/off nitro boost. By default, the computer controls the speed of the car. To enable manual acceleration, open the control settings interface.
Asphalt Airborne allows you to compete with other online players. You can also play the game with friends over a WiFi connection. The game has heavy graphics, and its size is about 1300 MB. It is one of the few racing games you can play for several hours without getting bored.
Also read: Best Android football games
Need for Speed: No Limits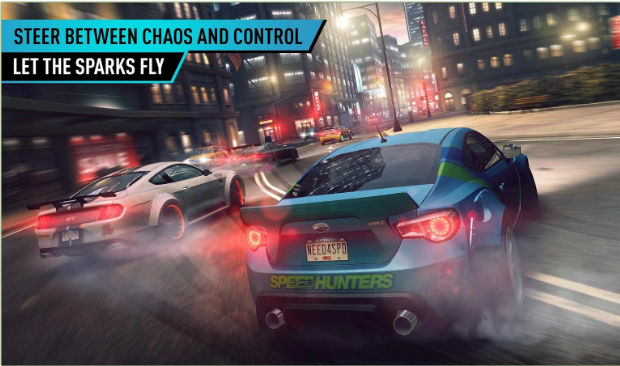 The Android version of the immensely popular NFS game is as interesting as its desktop edition. NFS is a highly entertaining game featuring fast cars, excellent graphics, and detailed racing tracks.
The NFS game allows users to customize their cars up to a great extent. It enables you to participate in 850+ underground races. NFS doesn't have a great storyline line like other car games for Android. BTW, who cares about the storyline when you get an opportunity to control BMW M4, Porsche 911, etc?
Need for Speed No Limits has impressive graphics and beautiful background music. AI controls the speed of the cars in this game. You have to control the orientation by tapping on the left or right side of the screen. The game doesn't have a steering wheel controller.
CSR Racing 2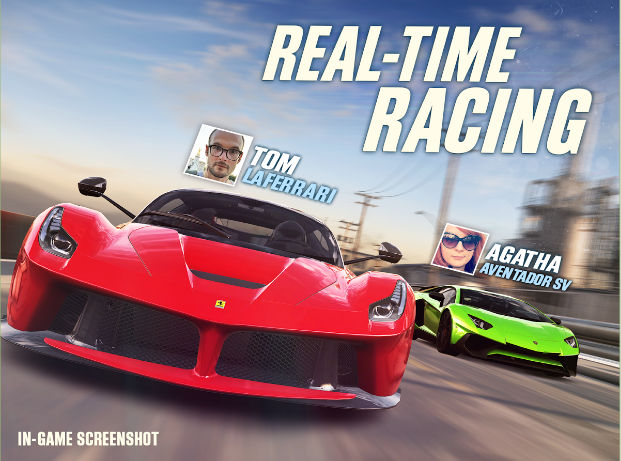 CSR is a drag racing game for Android with a large user base. According to the developer NaturalMotionGames, this game is being played by 120+ million people worldwide.
CSR has visually stunning 3D graphics and highly detailed racing environments. It provides 99+ vehicles equipped with the Nitro Boost system when it comes to cars.
CSR Racing enables users to upgrade or customize their cars like other games we've covered in this article. The game also allows users to buy or sell cars. It supports multiplayer mode and has a leaderboard module.
Must read: Best endless running games for Android
Hill Climb Racing 2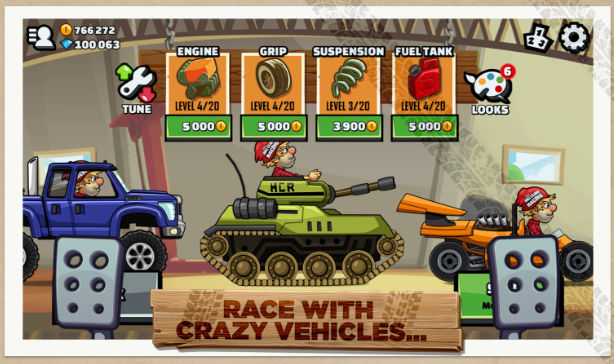 After the massive success of the Hill Climb Racing car game, Fingersoft introduced the game's successor on the Google Play Store.
The HCR 2 game offers better graphics and animations than its prequel. It has new vehicles. It provides an option to change the vehicle's color and upgrade its engine, grip, suspension system, roll cage with coins. The most exciting feature of HCR2 is that it supports multiplayer mode.
The multiplayer mode makes the game more challenging and addictive. It is active when your phone is connected to the internet. If the internet connection isn't available, you can play the game in adventure mode. This mode is similar to the first game in the series. The gameplay and objectives of the latest game from Fingersoft are the same as the game's earlier edition.
Doctor Driving 2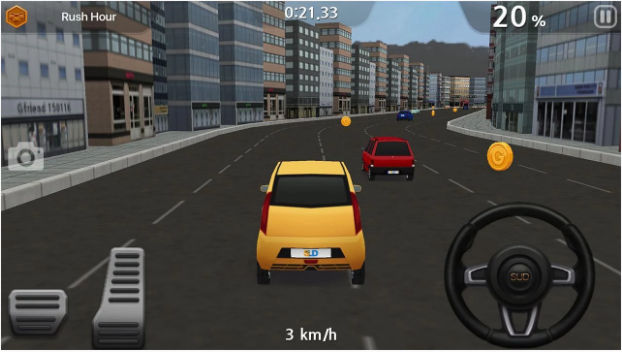 DD2 is the sequel to the famous Dr. Driving game for Android. The game has simple graphics, and it takes about 25 MB of storage memory. DD2 has several exciting game modes and different cars. Most cars are locked. You have to unlock them by playing DD2.
Doctor Driving 2 tests your driving and car parking skills in cities, small towns, and highways. It rewards you with coins for every 10 meters you drive. If you find coins on the roads, you've to collect them with the car. Once you've collected enough coins, you can buy a new car or upgrade the car's engine, suspension, and other modules.
DD2 lets you play multiplayer driving games. It requires the latest version of the Google Play Games app.
Also see: Best Android cricket games