Tumblr is a free blogging site that allows users to create and share blog posts embedded with videos, audio clips, pictures, etc. Once your post is ready, you can share it with the world with a single click. Tumblr lets you follow other bloggers. It also allows you to send private messages to them. Tumblr supports profile customization. With Tumblr, you can share articles published on other sites and discover fascinating stories shared by other users. The most powerful feature of Tumblr is its GIF maker tool through which users can create cool animated pictures from videos and photos. Tumblr has a massive user base. According to Alexa rankings, it is among the 50 most visited websites globally.
Tumblr was an independent company until Yahoo bought it in 2013 for 1.1 billion USD. In 2019, WordPress bought Tumblr for a few million dollars. Well, Tumblr is not the only free blog hosting service/app. Here's the list of the best alternatives to Tumblr:
6 Best apps like Tumblr for Android and iOS
WordPress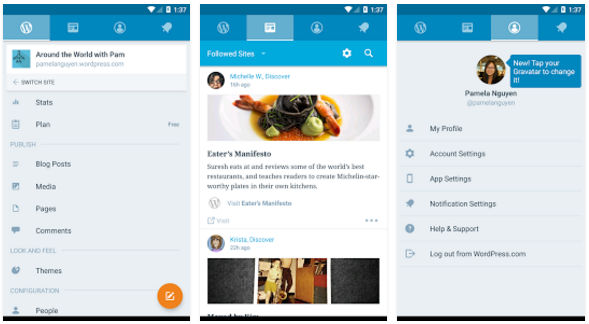 According to Forbes, WordPress is a Tumblr alternative blogging app that powers 1 out of every three websites running on the web. Business, news websites, shopping portals prefer WordPress over other blog hosting platforms because it is easy to use. The free WordPress CMS can be used in two ways. If you want to launch a new site quickly with WordPress, you must buy a hosting plan and register a new domain. If you're going to launch a personal blog without spending a dime, register an account on wordpress.com with a browser or the official WordPress app.
WordPress, the Tumblr like app, gives you access to tons of free plugins and themes. Its features are easy to use. Once you log in to your WP account, you can create/manage posts, customize the theme, install plugins, themes, moderate comments, manage users, etc.
Must check: Best apps like Reddit
Blogger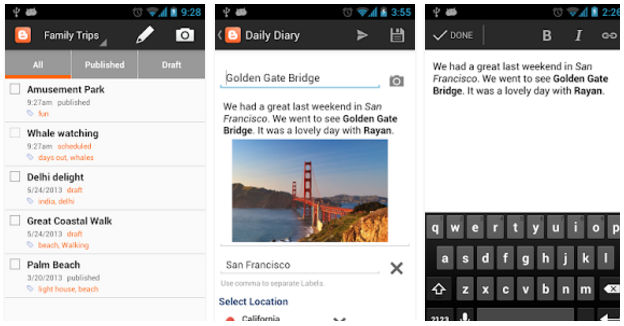 Blogger is a blog hosting service owned by Google. It is one of the top 3 best blogging apps in the world (1st is WordPress) and one of the top apps like Tumblr. Blogger is one of the simplest blog hosting platforms. As in WordPress, you don't have to install plugins or themes, buy a hosting service, etc to use it. The Google-owned service allows you to publish and manage pages. It enables you to add widgets, menu bar, social networking icons, Facebook Like Box, Google Plus badge to your blog.
Like WordPress, you can customize the appearance of your website with Blogger. The platform doesn't support plugins. Although it doesn't provide as many themes as WP, Blogger is an excellent service for people who want to share their thoughts with the world. Install the Blogger app and use it to create your free blog.
Also check: Best apps like Flipagram to create videos from photos
Medium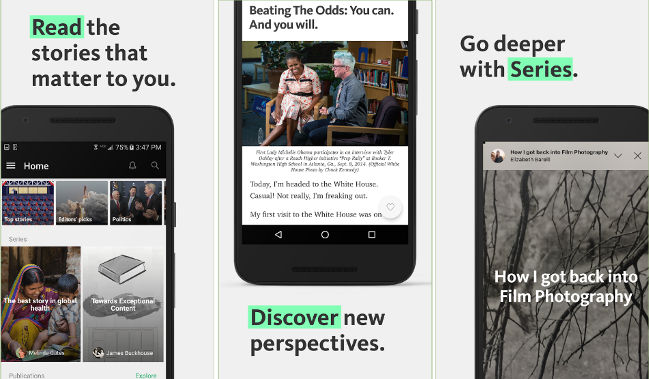 Blogger and WordPress are good alternatives to Tumblr, but these two services don't allow you to explore the content shared by other users. You'll have to use search engines to find WordPress or Blogspot blogs. To read interesting articles, install the Medium app, and use it. Medium.com is an excellent platform for discovering high-quality publications. Apart from reading articles, you can also share new posts on Medium. Once you share your post, one of the content curators will either approve or disapprove the post. Approved posts are read by thousands of readers.
To read stories or share new posts, you can use Medium. The application has a simple interface. It allows you to bookmark pages and comment on pages. It enables you to follow topics (tags) and other users. Medium provides a search option to find posts by their title or content. It is a good Tumblr alternative application.
Must see: Top 5 Best Android notes app
Pinterest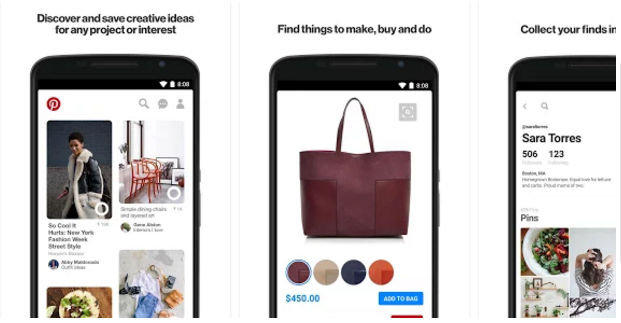 If you use Tumblr for sharing photos with a short description, you can reach a wider audience by using the Pinterest app. Unlike other social media apps like Tumblr I've covered here, Pinterest doesn't support customization. Once you create your Pinterest account, you must create a new board. Then, create a new post and pin it to the board. That's it! If people find your pin interesting, they'll follow your board. Pinterest supports re-blogging. It has a search option with which you can discover new pins. It is one of the best apps like Tumblr.
Weebly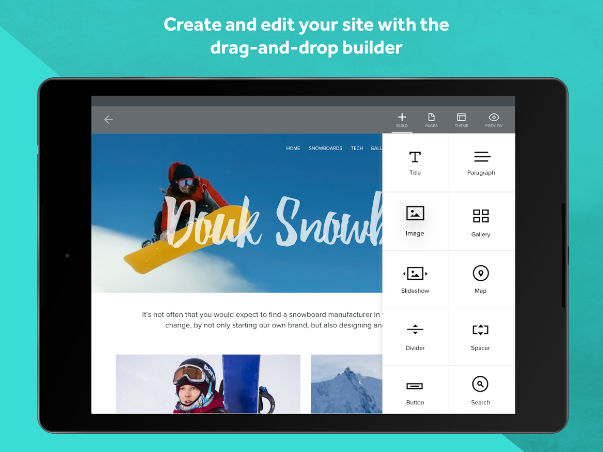 Launched in 2006, Weebly is one of the oldest blogging platforms. Its app for Android and iOS provides a beautiful and intuitive user interface. You can publish, edit, or delete blog posts with Weebly's mobile application. If you're a new user, you can design and create your first website in no time with the application.
Weebly, the app like Tumblr, enables you to manage your site through a mobile phone. It lets you customize the theme and upload new photos to the image library. Once you sign in to the app, you can respond to user comments, see website statistics, change the theme, etc. You can use Weebly's drag and drop site builder tool for customization if you're using a tablet.
DeviantArt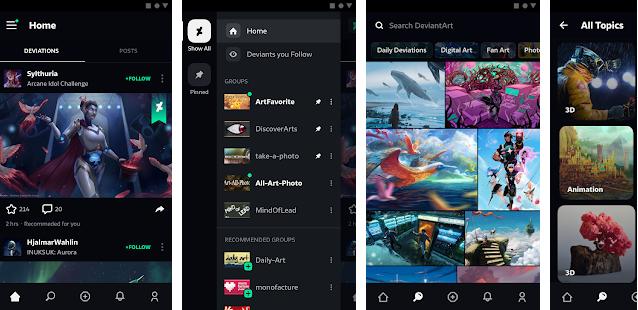 DeviantArt is the best place on the web to discover or share all types of arts. It has groups dedicated to a specific kind of artwork and categories/topics that you can explore for free. As in Tumblr, you can like posts on DeviantArt and even follow the person whose work you find interesting. This app like Tumblr for Android, iPhone/iPad shows the size of the image in pixels and displays the same below the photo. It has an option to comment on the art uploaded by a user. In addition to artworks, you can create polls, post journals/status updates, etc, on DeviantArt.
Final thoughts: Tumblr is not a disappointing app. In case you find it annoying or you're not happy with its features, download one of the six free blogging apps like Tumblr I've covered above.
Also read: Top 5 Best Journal app for Android