GTA is an engaging open-world game for Windows PC and Android. I am addicted to Grand Theft Auto edition of games since I've started playing Vice City. I'm not the only person who loves Grand Theft Auto. Millions of gamers love it.
GTA SA is a perfect game. You can enjoy it for non-stop for 5 to 6 hours. The game lets you play the role of a character that can do several things you can't even imagine doing in life. It lets you fly an airplane, jump from a 1000 feet cliff, ride a tank, drive super fast cars, use a Jetpack, etc.
The character is deployed in a city. The user can explore the entire city without completing any objective or try to accomplish the goals. Initial tasks in GTA are easy. But as you proceed further, the game becomes tough.
GTA Vice City was an excellent game when Rockstar had launched it. GTA San Andreas was better. I played it for several months on a daily basis. GTA Liberty city and GTA V are the best games launched by RockStar. I've played each game in the GTA series and have thoroughly enjoyed them. The problem with Grand Theft Auto is that it is a game with limited objectives. Once all tasks are complete, you must uninstall it and wait for RockStar to launch a new edition of GTA.
RockStar introduces GTA once in two or three years. In the meantime, you can enjoy games like GTA. You should know that GTA is not the only game that offers a city to explore. Plenty of games that offer a similar experience as Grand Theft Auto. If you're ready to try them out, go through the below list of best games like GTA.
Top games like GTA (Grand Theft Auto)
Watch Dogs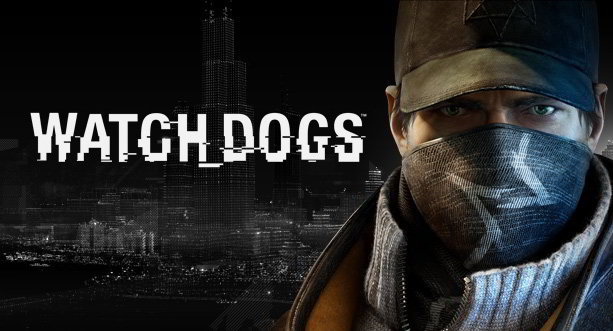 Watch Dogs is a unique open-world game that provides a detailed map of the Chicago city for you to explore. You play the role of a hacker Aiden Pearce who can control every object in the city. The character can trigger a grenade blast from a remote location. He can get details of the enemy's bank accounts, control surveillance cameras, crash cars, cause traffic jams, etc. The character can control various weapons, snatch cars from their owners, visit any part of the city, hack into the security system of the enemies, etc.
Unlike the real Chicago, the open-world model in the game is crowded by rogue people. Aiden can get details of any character in the game. He can damage the communication devices equipped with the security guards/enemies before taking on them. Like GTA, Watch Dogs provides several missions.
Watch Dogs includes several exciting mini games. It has excellent graphics and animations. It is one of the best games like GTA.
Availability: PS3, PS4, XBOX 360, Wii 2, Windows PC, and XBOX 1
Must Read: Best food ordering apps
PayDay 2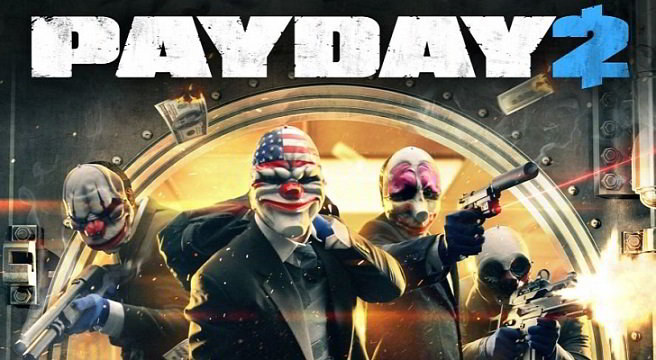 PD2 is a co-op game that will remind you of Grand Theft Auto. To complete objectives, you must form a 4 man gang by choosing characters. You can form the gang with your friends or let the PC control the remaining characters. PD2 lets you play the role of a rogue guy who collaborates with various characters to rob banks, steal money from people, take on cops, etc.
You are allowed to upgrade skills, gear, weapons on paying the money you have looted in the game. PayDay 2 is a challenging game with lots of action. It is an addictive game like GTA. It is a first-person shooter with amazing graphics.
Compatibility: Linux, Windows, XBOX 360/One, PS4, and PS3.
Check: Top 5 Best Mind blowing games like Clash of Clans
Far Cry 4 & 5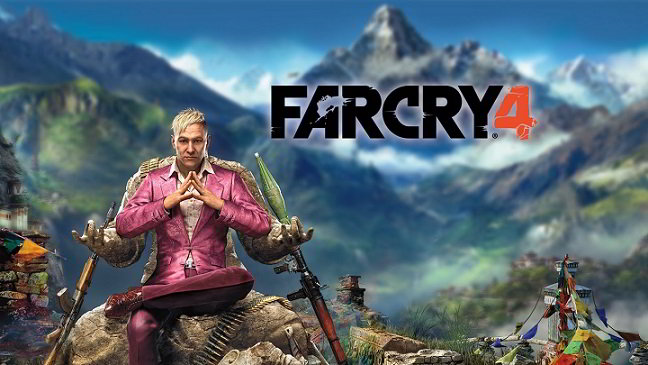 FC4 was launched after the massive success of Far Cry 3 and FC2 games. Like GTA, this game allows you to do almost everything you can do as a human being. Far Cry 4 has wild animals that you can use tactically against the enemy. You can also ride the animals to commute from one place to another.
FC4 provides a plethora of weapons to its users. You can control a flame thrower, bow/arrow, artillery gun, gyrocopter, helicopter, etc. The game lets you enable the auto-driving mode. Once you activate this mode, the vehicle that you are in will automatically drive you to the target location. Users can play the Far Cry 4 game in multiplayer mode. The game is big and has 100s of missions. It is similar to Grand Theft Auto.
Available for Windows, XBOX One/360, PlayStation 4/3.
Also Read: Best games like age of empires
Saints Row 4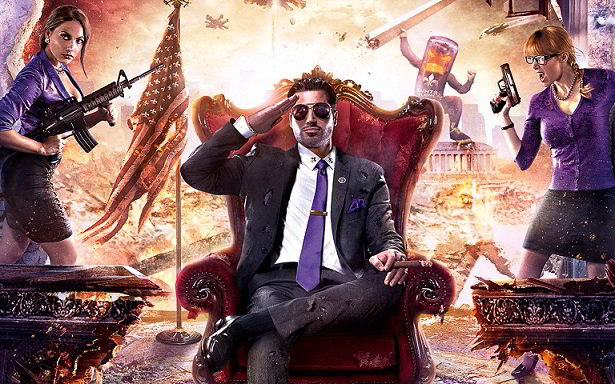 SR4 is a crime genre open-world game wherein you control a character equipped with multiple skills. The character can jump from one building to another. He can control other in-game characters by getting into their minds, fly like a superman, drive cars, run faster than a cheetah, drive army tanks, etc.
The character in Saints Row 4 game can use his special skills to take on the enemy. He can also use weapons to destroy the enemy. Like GTA, the Saints Row 4 game enables you to customize the character's clothing. The game features alien characters as enemies. It is humorous and action-packed.
Compatible with SteamOS, Windows, Linux, XBOX 1+, PS3+.
Conclusion: The above four games like GTA provides an exhilarating user experience. They have amazing background music and plenty of action. Have you played them? If not, then what are you waiting for?