Doodle Army 2: Mini Militia has become a popular game on the Google Play Store because of one reason – it is fun to play. The users can enjoy Mini Militia in multiplayer mode offline with up to twelve players. Doodle Army has a storyline like Counter-Strike. The users have to use weapons for hunting down their enemies.
The game is lightweight. Hence, it can be played on mobiles having less than 1GB RAM. Mini Militia has characters that resemble 2D cartoons, which remind people of yesteryear shows that the Cartoon Network channel once aired. The game is fantastic.
If you have played Mini Militia for 100s of hours, you might have become bored with the game's plot, characters, and weapons. In this case, you should try out the below games.
Best games like Mini Militia: Doodle Army 2
Warlings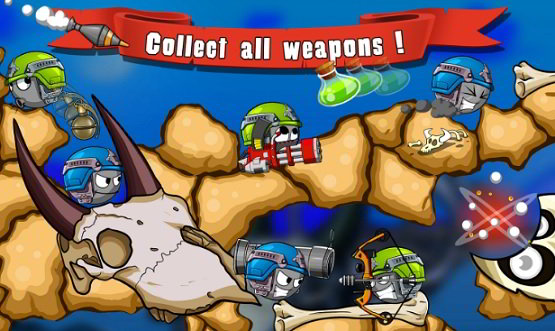 Warlings is a free single-player/multiplayer game that you can enjoy on your phone offline with friends over a Bluetooth connection or online head-to-head with other players. Once you select the type of gameplay, you'll be asked to choose a game mode – hard, easy, or medium. When you select a mode, Warlings will prompt you to choose a map and the weapons you would like to use during the gameplay.
The player will have to use the weapons to accomplish the game objectives. The characters in the Warlings game are easy to control. The game offers six different battlegrounds and several weapons that you can use to fight against the enemy team. The characters and animations in Warlings are cartoonish. You won't miss the Mini Militia game if you start playing Warlings.
Must read: BEST FIGHTING GAMES FOR ANDROID – FREE DOWNLOAD
BombSquad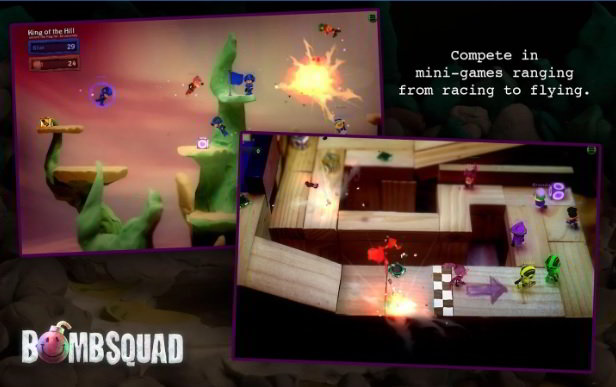 In this game, your character will be positioned on a small base. Aliens, aka enemies, will pop up on the base from nowhere, along with boxes packed with a unique weapon. Your character must snatch the weapon before the enemy does. Once you own the weapon, use it to destroy the enemy. You'll have to keep your eyes open else your character will fall off the base or get killed by the enemy. The game has many more exciting missions. It has several mini-games as well.
BombSquad has excellent 3D animations and graphics. The base is beautiful, and the gameplay is challenging. Users can enjoy the BombSquad game offline or online in the below modes:
Co-op with up to four players.
Team with up to 8 players.
BombSquad is an addictive game. It is one of the top offline multiplayer games like Mini Militia.
SpaceTeam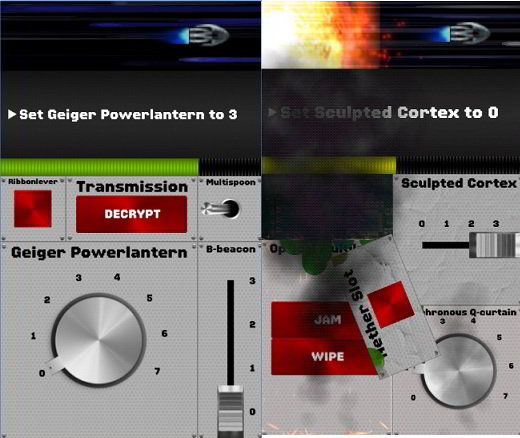 SpaceTeam is a free game in which you have to team up with a player to accomplish the game objectives. The tasks put forward are easy. The game will display a flying ship which the players must control.
SpaceTeam will show instructions on the screen along with several controls. Instructions will be different for different players. Both the players must follow the instructions to make progress in the game. If the players don't work as a team, the controls will malfunction, and the spaceship will crash.
The SpaceTeam game will be confusing initially. Once you get used to the controls, you'll find the game addictive and fun to play.
Also see: Best Android bike racing games
Modern Combat 5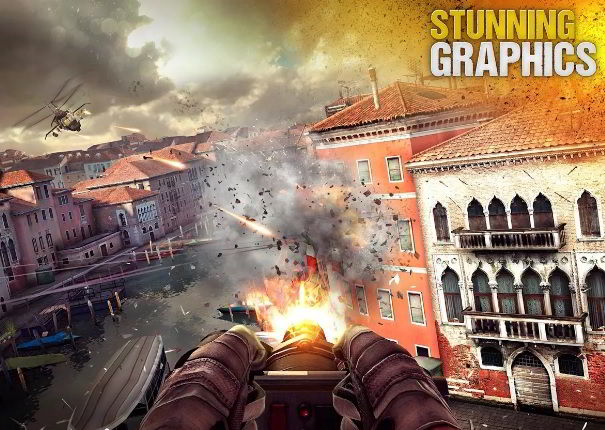 This game is the best alternative to BattleField, Medal of Honor, and many other FPS titles available for mobile phones. Modern Combat 5 is a perfect game for users who want to enjoy high-quality graphics and intense thrill and action.
Modern Combat 5 plays a walkthrough video that makes you aware of the game's plot, objective, characters, and weapons which will be offered to you. Once the video playback is complete, you can start playing the game and complete the objectives.
Modern Combat 5 can be played offline locally with other players over a WiFi connection. You can play the role of Sniper, Hunter, Sapper, and many more characters in this game. MC5 has a leaderboard where you can check your gameplay progress. It has many solo campaigns and customizable controls. MC5 has an excellent storyline, and it is yet another top game like Mini Militia.
Terraria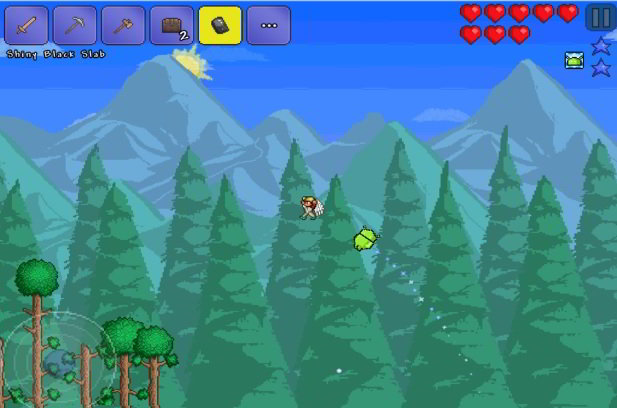 Terraria is a 2D game like Minecraft that can be played offline locally with four players. In Terraria, the user's character is located in a countryside terrain. The character is equipped with many weapons that must be used to gather resources or kill the beasts. Once your character has accumulated enough resources (stone, wood, or metal), he can build beautiful structures with it. You can create more than a hundred different structures in this game.
Terraria has more than 12 different environments to explore. It has over 20 characters to choose from. It works on Android and iOS devices with a minimum of 512 megabytes of RAM. If you like to explore nature, try out the Terraria game.
The best games like Mini Militia I've shared above are worth trying out. Ensure that you install one of the games I have mentioned above if you are searching for an alternative to the Doodle Army 2 game.