Fighting games are a popular category of games on the Play Store wherein you are up against a character controlled by the Android OS or another opponent. They are challenging, fun to play, and give inspiration each time you win a match. One-to-one matches usually exist for a few minutes or until one player gives up.
As in real-time strategy games, you must keep your eyes glued on the opponent's move and keep your fingers ready for the next move.
People usually play fighting games when they're in a bad mood or too excited. FG helps in the relaxation of nerves. If you own an Android mobile or tablet, you should play the following games.
Best Android Fighting games
WWE Immortals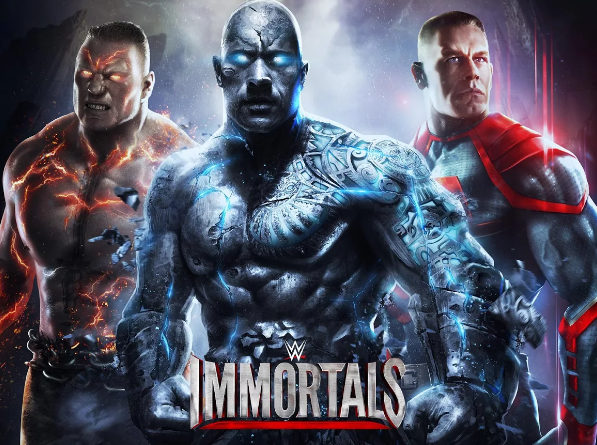 Immortals is a free Android game where you'll find popular WWE characters portrayed as superheroes with incredible capabilities. Your favorite superstars have special skills, which you must use to beat the opponent.
The main interface of the WWE fighting game flaunts the following options:
Play, online match, collections.
Store, settings.
The collections option shows the character you currently own. Some of the notable superstars are as follows:
Brock Lesnar, Big Show, The Rock.
Triple H, Kane, Daniel Brian, John Cena, etc.
As mentioned earlier, each character has its special abilities. The WWE immortals game offers four to five free characters. You'll have to buy or unlock additional characters from the store section.
After selecting your superstar, head back to the main interface and tap on the play button. Now, you'll see plenty of locked and unlocked levels. Select a level of your choice and begin playing.
Note: The WWE Immortals game was removed from the Play Store, but there are several WWE games you can enjoy on your Android device. Click the below button to see these games.
Also see: Best games like GTA
Mortal Kombat X: Best free fighting games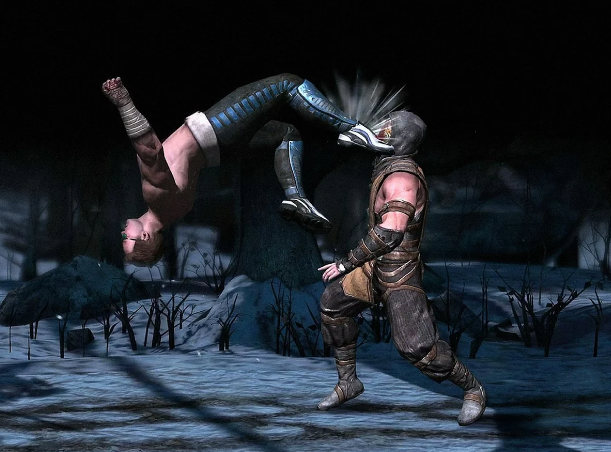 MKX is the best Mortal Kombat game of all time. It has excellent 3D graphics and 25 powerful characters with unique moves. Warner Bros has added eight new characters in MKC along with notable MK veterans such as Johny Cage, Sonya, Scorpion, etc.
MKX has a great storyline. Alien Demons have arrived on the earth to take over humanity. The MK fighters must fight the aliens and defend the world. Apart from the usual one-on-one combat mode, MKX has different missions. You can play the Mortal Kombat X game online or in offline mode.
Must read: Best football games
Shadow Fight 2: Best Fighting games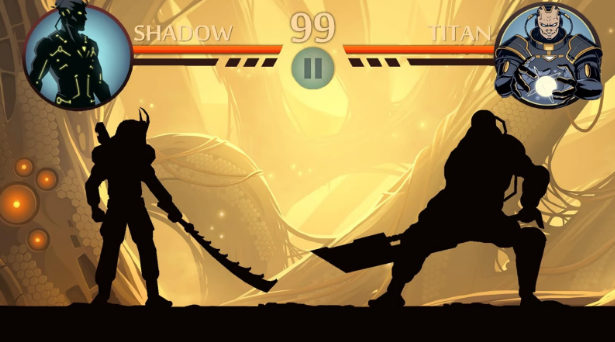 SF2 is an action-packed Android Fighting game with over 40 million users. Once you run the game, you'll see a superb animation of 20 to 30 seconds. After the animation stops, the Shadow Fight 2 game will load the practice mode so that you can learn about various controls/special moves the game offers.
After getting used to the character's moves and various controls, tap on the menu button, and select the 2nd option. Now, you'll see the levels. Select your preferred level to begin the gameplay. The 3rd option in the menu lets you equip your character with various weapons. Like other best fighting games for Android, Shadow Fight 2 has locked items. You have to buy the items or unlock them by completing tasks put forward to you.
SF2 is a small size game with several levels/game modes. Developers launch newer versions of SF2 every one or two months with new challenges and missions. The SF2 fighting game is suitable for Android 3.0, 4.0, 4.1, 5.1, 6.0, 4.4 devices. It has impressive 2D graphics.
Punch Hero: Best fighting games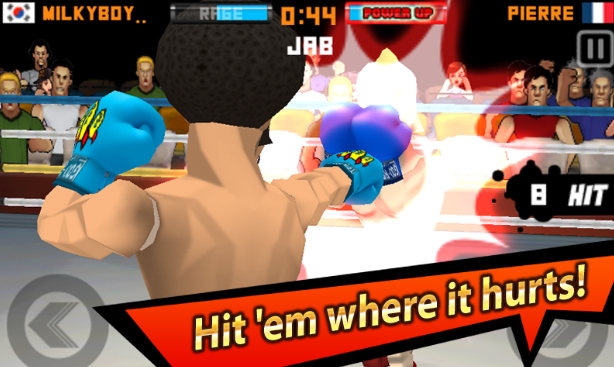 PH is a lightweight fighting Android game with hilarious characters. The game includes crazy moves that wrestlers/boxers don't perform in real matches. It has the following options on the main window:
Challenger registry, training center, costume shop.
Skill shop, zombie mode, arcade mode, pro league.
Punch Hero has good background music. The developer has grouped the characters into different countries to make the game more challenging. PH is a multilevel fighting game. It has a learning mode wherein you can learn other boxing skills.
Check: Best cricket games
Real Boxing game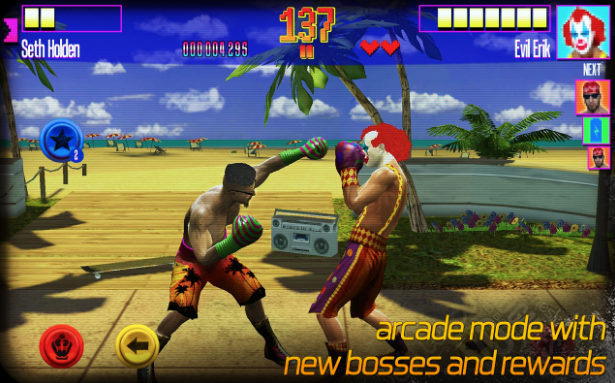 If you want to play a serious Android boxing game with high-quality 3D graphics, you should play RB. RB comes with a knockout mode wherein you must use all skills of the boxer to knock out the opponent.
Real Boxing features a real-time game mode that allows you to fight with characters controlled by another person. It has weekly tournaments that provide new challenges and great rewards. RB packs 30 boxers with different skill sets and strengths. Real Boxing lets users customize their characters with various hairstyles, gear, and tattoos.
Dragon Warrior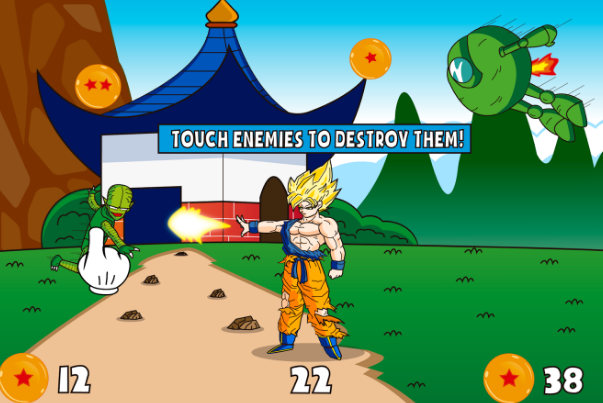 If you've enjoyed watching the DBZ anime on the cartoon network, you might like this game based on various characters in the DBZ series. DW has four levels, dragon balls, and multiple attacks. It works on tablets and phones running on Android 2.3 and above OS.
Final thoughts: Fighting is one thing you should avoid in real life. But in the virtual world, you can play fighting games for as many hours as you want. If you have an Android tablet or phone, play one of the games I've shared above.