Even though Android has more users than the iOS platform, people are crazy about Apple iPhones because of their unique features and services such as force touch, Facetime, Siri, iCloud, etc. Apple iPhone is a mobile phone that carries a hefty price tag. It is a device that everyone cannot afford to buy. In case you have an Android mobile phone or a tablet and want to give it iOS like interface, install the following applications:
Best iOS launchers for Android devices
Launcher iOS 13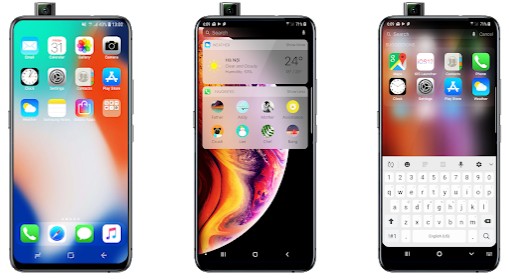 If you want the interface of your device to resemble iOS 8, then you must install the free Launcher iOS 13 application. Apart from providing iPhone like look & feel, LI13 packs plenty of customization options. This launcher has low memory requirements as it doesn't have heavy graphics. LI13 adds cool widgets to your phone and offers stunning effects. To access these options, tap on an empty region of the screen. The application automatically arranges icons on the screen to make it look neat and clean. The app enables you to change wallpapers the same way users of the iPhone change their wallpapers. It offers a control center module and supports assistive touch. LI13 has many excellent features. Try it out, and you'll love it!
iPhone 11 launcher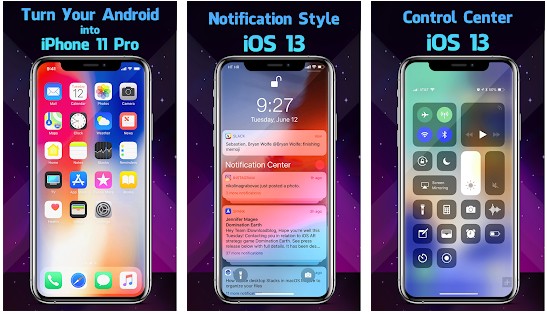 The developer of this app has used his imagination to make his launcher creative, smart, and intuitive. IP11L makes your home screen look like the screen of the latest versions of the iPhone. It is compatible with screens of various resolutions. This iPhone launcher for Android features high-quality wallpaper and provides beautiful icon effects. It has an especially designed search module that appears when the user swipes downwards the screen. It lets users uninstall applications by long-pressing on their icons.
Despite having world-class animations, the iPhone launcher doesn't drain the battery when you are using the phone. Hence, it eliminates the need to install Android battery saver apps. The launcher adds iPhone like lock screen to your mobile device. You can configure it to display missed call notifications and the latest SMS text messages on the lock screen. IP11L supports pattern locks and passcodes. Hence, you can set PIN codes for the locker screen. In addition to the launcher, this application adds an iOS like notification module to your device.
Must see: Best Android app lockers
X Launcher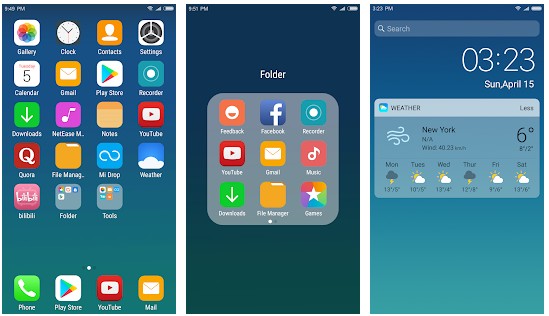 Yet another top-class launcher with stylish effects and smooth icons, XL is a free application that supports customization. Unlike launcher applications such as Nova, Solo, Apex, XL's design is simple, and the app is compatible with low-end mobile devices (Android 5.0+). This iPhone launcher adds the mesmerizing purple flower wallpaper to your gallery. It doesn't require special CPU priority and much system memory.
XL provides easy-to-understand settings and simple effects. It adds smart widgets to your smartphone and offers an intuitive app delete option. This iPhone launcher is fast and provides look-alikes of premium themes provided by top phone manufacturers. It enables you to customize home-screen shortcuts. It has good ratings on the Google Play Store. Below is the button that takes you to XL's official download page.
Must check: Best Android lock screen apps
iLauncher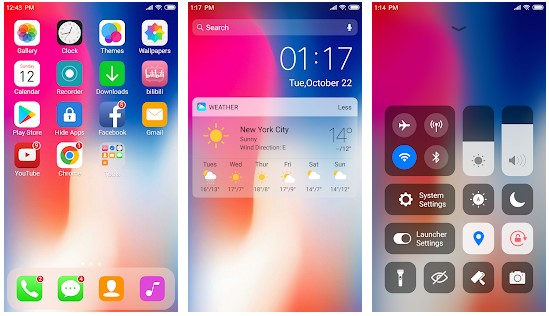 To keep the launcher lightweight and fast, the developers have ripped off the app drawer from the iLauncher. iL arranges icons of the applications automatically. It lets you hide apps and offers an app management tool. iL has the option to remove or show the search module. It has intuitive controls to delete or move apps. It provides a time/weather widget and iOS like high-quality icons. Like other Android iPhone launchers mentioned in this article, iL supports various editions of the Android operating system.
Similar applications:
Also read: Best 3D launcher for Android
Final thoughts: Apple iPhone launcher apps for Android I've shared here in this article will give your mobile device an iOS OS look and feel free of cost. Hence, if you can't buy the iPhone, make your Android home screen look like iOS by installing one of the launchers I've shared above.