Listening to songs is one of the best ways to keep ourselves in a cheerful mood. The musicians work day and night to compile the lyrics and direct the singer to sing in the right tone. It requires tremendous effort to become a great singer. Similarly, proper coordination of instruments is necessary to support the singer. A song is incomplete without background music. In most cases, a song won't become famous if the music or lyrics isn't great. The lyrics of your favorite song are either written by the singer or a professional lyricist. Singers don't have to by heart them.
People remember and hum the songs they love. Most hobby singers don't know that they can use a karaoke app that will play background music (musical instruments) when they are singing. If you take some time off and explore the app stores on your Android or iOS device, you'll find plenty of karaoke apps. The best applications among the lot are as follows:
Best karaoke apps for Android and iOS
Sing! Smule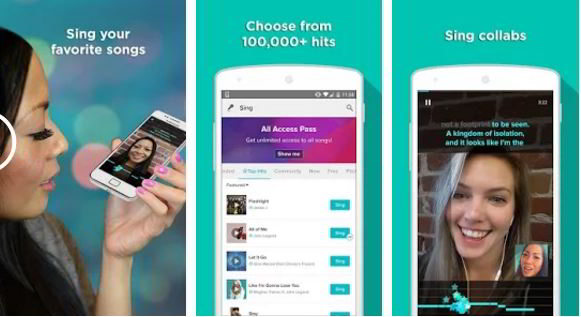 Smule is one of the best karaoke apps on the Play Store and iTunes. The app is large. Its installer package size is 39 megabytes. Smule gives you access to its collection of karaoke tracks only when you log in to your Smule account. It lets users sign in with an FB and Google account.
Once the user signs in, the Smule Sing app asks users to select the four categories of songs they'd like to sing. Smule supports local and English songs. Once you choose categories, tap the Next button. Now, tap on the listen button beside the song name. When you do so, the application will begin playing the song, and at the same time, it will display the lyrics. You can pause the recording anytime.
Yokee: Karaoke Sing and record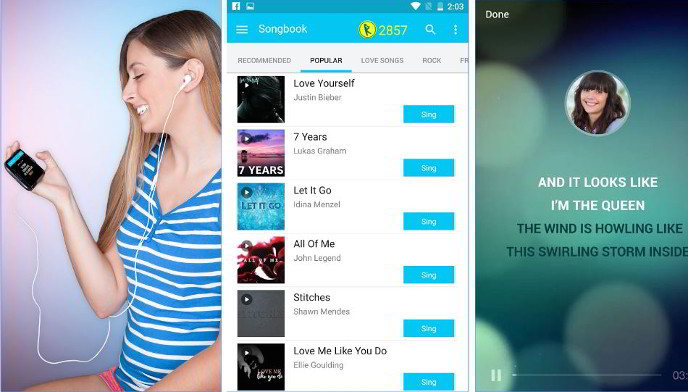 When you run Yokee, you'll see an option to create an account (Account registration is optional). Once you enter the main screen, you'll find a list of tracks categorized in the songbook interface. This karaoke app for Android and iOS supports the following genres of music:
Rock, country, classic, rap.
Hip-hop, Kids, romantic.
To get started with Yokee, select the track from the list and start singing. You can sing songs in any language of your choice. Yokee lets you record songs that you're singing. It allows users to share recorded tracks with friends on social networks.
Must read: Best apps to download songs
Karaoke Online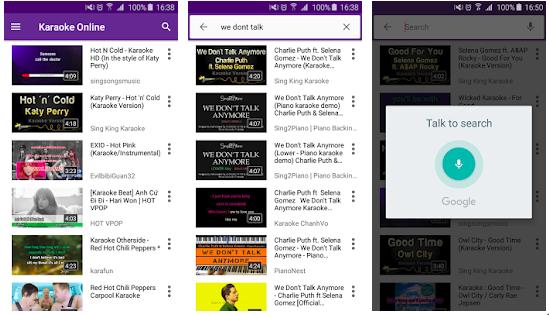 KO is a top-rated karaoke app for Android that displays a list of YouTube music videos with or without lyrics on the phone's screen. As the app displays thumbnails instead of titles, it is easy to find songs with lyrics in the app. Karaoke Online doesn't have a built-in video player. It plays videos on YouTube. To make sure that KO is not consuming a large amount of data, you should change the video quality immediately after tapping the play option.
When KO begins playing the video, you'll find a "Record" button at the bottom of the phone's screen. Tap this button to make the application record your singing. KO offers a search option. It is a tiny app (APK size is around 5MB).
Must read: What Song is this? Top 5 best music recognition app
SingPlay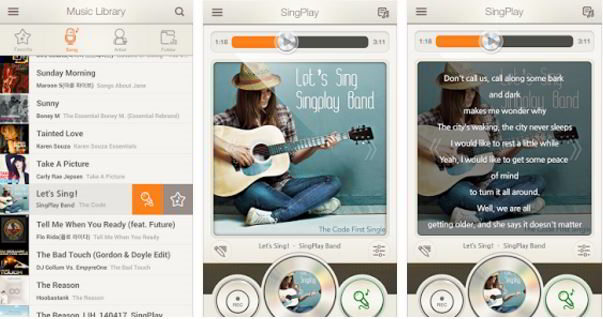 SingPlay is the only karaoke app on our list that lets you use MP3 files stored on the phone as a source of karaoke music. The application strips the voice of artists from the MP3. Then, it plays background music. SingPlay doesn't show the song's lyrics unless you manually enter it by tapping on the edit icon. It shows the list of the MP3 songs that you've saved on the storage memory. SP can process any song. It can record your voice along with background music. The app lets you change the pitch of the music. It has an "original mode" through which you can listen to the original song.
MagicSing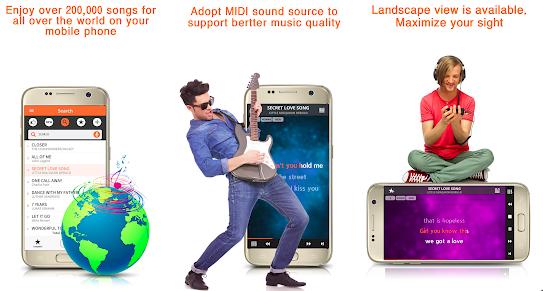 MagicSing has a user base of 1 million and a collection of over 200K songs. When you run it, you'll see a list of songs. MagicSing lets users search for tracks by voice and text. It allows you to filter songs by category. This karaoke app for iPhone, iPad and Android provides a "music notes" feature. It supports screen mirroring and allows users to edit the background effects of the song. MagicSing displays lyrics on the phone screen. It is compatible with MagicSing consoles. MS doesn't support offline mode. Its free version lets you sing just two tracks every day. Its size is around 66 megabytes.
Also check: Best apps to monitor data usage
Final thoughts: You can turn your phone and tablet into a powerful karaoke machine with the free apps I've mentioned above. The applications have great features. They have an easy-to-use interface.