Experienced mothers will find it easy to take care of the newborn. It will not be easy for a new mom to handle the baby. First-time mothers should seek advice from their in-laws, mother or consult a child specialist for learning how to raise a baby.
It doesn't matter whether you're are an experienced or amateur mom. After entering into motherhood, you should know that your newborn will start learning things from the day one of its birth.
The baby will observe things nearby him/her. To make baby happy and help him/her learn new things fast, use your knowledge/skills along with the below best baby apps.
Best apps for newborns and new moms
Immunization tracker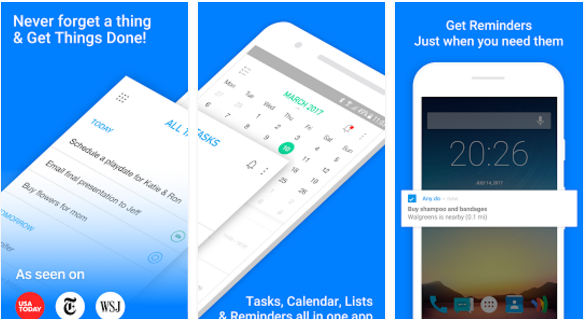 To make sure that your baby doesn't suffer from Polio, hepatitis, typhoid, and other diseases, you should take care of her/his vaccination.
A nursing home will provide an immunization chart to the parents. The chart has information on various vaccines that a doctor should give to your child. Use a vaccine reminder app for Android or iPhone if you have a habit of forgetting things or if both of you are busy at jobs. The iTunes and Play Store has plenty of Immunization apps but none of the renowned health organization have supported or recommended them. The best way to keep track of vaccines and schedule reminders of the same is using a to-do list app. We love and recommend Any.do free app
Must Read: Best food ordering apps
Baby Care – track baby growth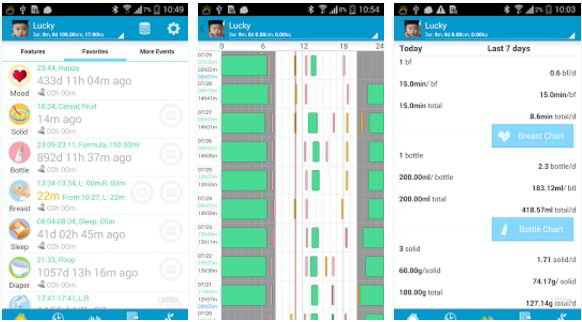 The app is the best baby growth tracker for Android and IOS. When you run it, the application asks you to enter your baby's name, date of birth, and gender. Once you enter the required details, the application will open its main UI where you'll find a bottom menubar with the option to open history, statistics, diary, growth panel.
The baby care app gives you access to the below three important charts:
Growth
Height.
Head circumference chart.
You must refer these charts to learn whether your child is healthy or not. The app allows you to record the voice of your babies, capture their photos, set reminders, and more.
Animal Sounds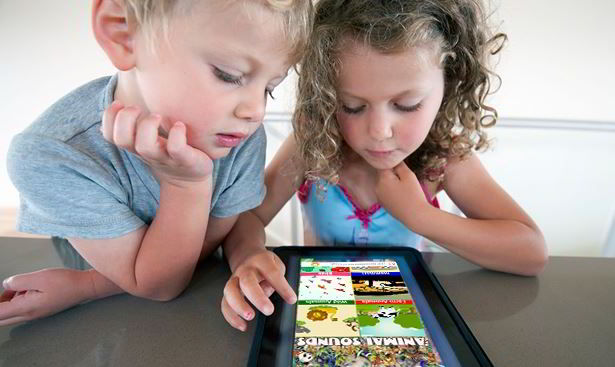 Newborns may cry when they are afraid, hungry or in pain. To make them happy, you should try out various things to entertain them. Studies have proved that kids become happy whenever they hear sounds of animals.
120 Animal Audio Sounds is an all in one application that packs pictures of insects, herbivores, carnivores, reptiles, mammals along with their cries. The app entertains newborns and also makes them aware of various animals. It supports over 40 languages. Hence, the app is easy to use.
Android devices
Also check: Top 10 Best Android VPN apps
Life Cake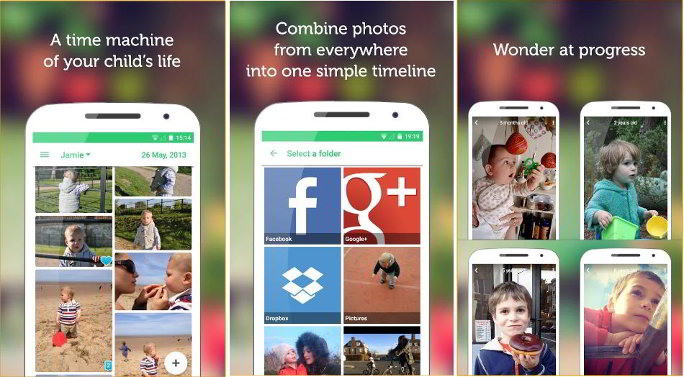 Life Cake is one of the few mobile apps that you can keep in your phone forever. The application is RAM friendly and has a great functionality of compiling a timeline of your kid's photos. Here's a brief tutorial which explains how to use LifeCake app on Android tablets and phones.
Start LifeCake application on your mobile device and tap on get started button. Now, you'll see three options:
Create timeline for my child.
Accept an invite.
Sign in.
Tap 1st option and enter your name, email address, and password. Yes, that's right! You'll have to create an account to build your kid's picture timeline. Once the app registers your account, enter your child's name along with her/his birth date. Tap on next button and select the gallery/folder where you've stored the photo of your baby. Select the photos and tap OK option.
The size of LifeCake APK size is 15 megabytes. It's a great application.
YouTube App
According to a research, music soothes your child and promotes his/her health. When kids hear their favorite songs, they dance joyfully. Music also helps a kid learn numbers, alphabets, words quickly. As the development of the brain takes place during the age group 0 to 12 years, we should make children listen to educational songs.
For example, your kid will be bored if you recite numbers 1 to 10. If you play number song on YouTube, your baby will love it. He'll remember the song and numbers within a week. YouTube has a massive collection of education videos and songs for babies. Make sure that you install the YouTube app on your iPhone or Android device.
Conclusion: The apps we have shared in this article are suitable for kids of all age groups. Hence, make sure that you install the above applications and make your child use them.