Teachers and tutors have to manage and keep an eye on the activities of many students at a time. They've to check tons of papers, prepare the timetable, create progress reports, encourage students, etc. As tutors and teachers play an essential role in shaping the lives of children, it wouldn't be wrong to say that they are serving the government and parents.
Although teaching is not an easy profession, the life of teachers/tutors can become easier if they use apps designed especially for them. The applications will save the time of teachers and improve their productivity.
Best apps for teachers and tutors
Google Classroom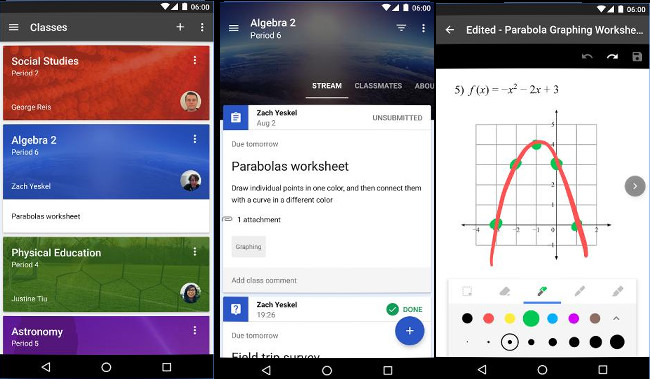 Google Classroom, the free app for tutors and teachers, allows users to create a virtual classroom and post new questions, assignments, make important announcements, etc. GC has the option to invite students or co-teachers to join the classroom. It saves your data on Google Drive. Teachers can archive the class data and free up space from their GDrive accounts. They can link study materials with the class.
Classes you create with this app are linked with the Google Calendar. Hence, you can see the class data by date. Users can transfer the ownership of the class to a co-teacher. GC displays the details of students who have submitted and didn't submit their assignments. Google Classroom is secure and lightweight. It is a part of G-Suite. As it is an online service, you can access GC on Windows or Mac PC. GC requires account registration. If you have got a Google account, you can log in to the app and start using it straight away.
Dojo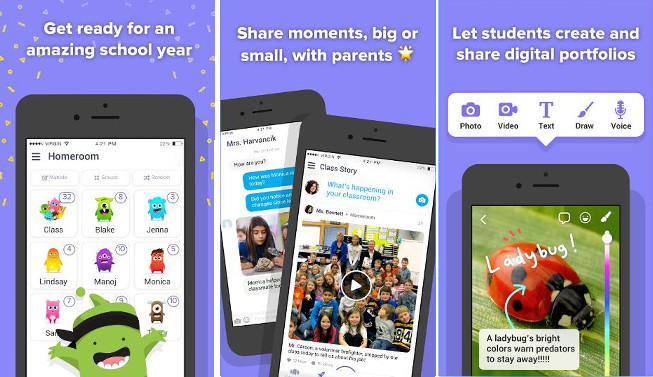 Dojo is an excellent alternative to Google Classroom and a great parent-teacher communication app. Teachers must create a Dojo account by entering their email address and password to create a class. Students can join an existing classroom by scanning the QR code or entering a unique invitation code generated by the app. Once users log in to their account, the app will display a list of schools (groups). Teachers must go through this list carefully. If teachers work for any of the schools, they can connect with other school staff members by joining the group. The app isn't restricted to school usage. Individuals teaching in a private institute can use it by selecting the "I don't teach in school" option.
Dojo lets teachers send direct messages to parents. It also allows them to rate the student's skills and share the same with the parents. If the student's performance is not up to the mark, teachers can encourage them by awarding a special skill (For example, hardworking, team player, etc). Dojo enables teachers to create a group within a class. It provides an attendance tracker utility. It has the option to sort the list of students and add a new teacher to the existing classroom. The app can work offline, but it needs an internet connection to backup your data. Parents can use Dojo to see the progress of their children. Dojo is one of the best apps for tutors and teachers.
Also see: Best Android dictionary app
Planboard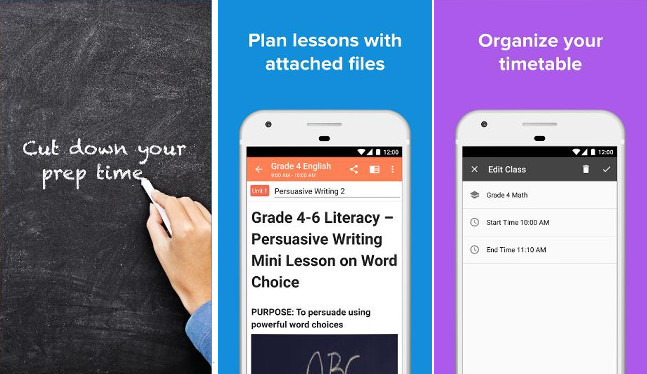 PlanBoard is yet another great app for teachers and tutors. It enables users to schedule and manage lessons. This app features a wizard utility. Hence, it is easy to use. In the first step of the wizard, PlanBoard asks you to enter the name of the semester. You'll be prompted to select the semester start and end date in the next step. Then, you'll be requested to choose your semester duration and the number of days you're planning to teach. Once you enter the requested data, the app will ask you to create the subject.
Users can add a lesson or curriculum set to their subject. Like subjects, lessons in this app are easy to create. To ensure that you don't forget to discuss an important point during a lecture, you can add a short note or an attachment to the lesson. Planboard enables users to create and manage lesson plans, timelines, and subjects. It lets users sync their data to chalk.com.
Also check: Best job search jobs
Teachers Gradebook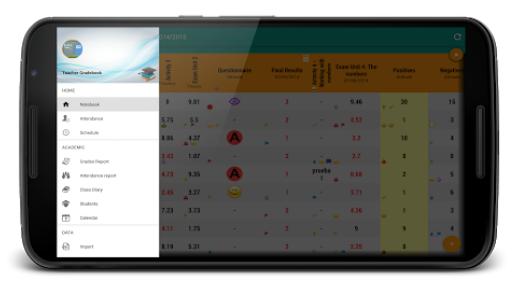 Teachers Gradebook is an app that lets teachers/tutors manage the students' grades. It doesn't require account registration and has various functions. The app enables you to import student data from a CSV file. Before importing the data, you can specify the date format and select the character set. TG has the option to update the existing data of a student. It features an attendance register, class planner, and class diary utilities. It enables you to filter the attendance data by the month, week, or between two dates.
The table boasts students' names and their grades, aka test scores. You can add new score columns to the table and sort the table data. You can configure the Teachers Gradebook to highlight grades/rows with a specific color. This feature helps teachers in finding students with good and poor scores quickly. By default, TG displays the students' average scores at the bottom of the table. Tap the row to see the maximum, minimum, or total score instead of the average score. TG enables you to export the table data to a PDF or CSV file.
Must check: Best learning apps
Edmodo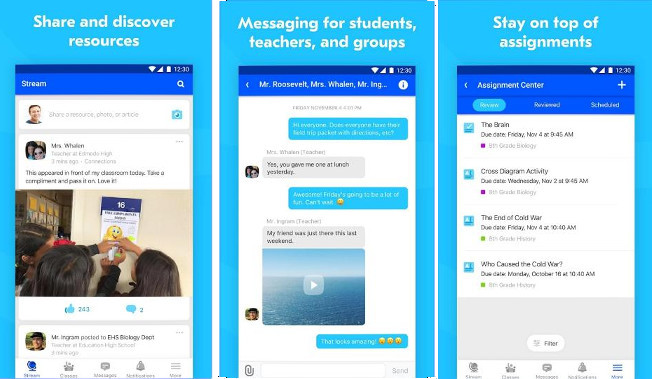 Edmodo is similar to Google Classroom app for tutors and teachers. It has a beautiful interface that boasts the following tabs:
Stream: Here, teachers can share educational materials with the students. The material can be a website URL, pictures, or a video.
Class: A class in Edmodo is where students and teachers can communicate with each other. To join a class, students must enter a unique six-digit code provided by their teacher. The app generates this code. Teachers can create notes, homework, and make announcements in the class. They can allocate a different assignment to each student. They can also specify a deadline for the assignments in Edmodo.
Messaging: Users can send messages to students or their connections via this interface.
Notifications: Here, teachers can see the activities of their students, requests to join a class, group, etc.
The app allows tutors and teachers to moderate comments on posts. It has the option to hide posts from the parents.
Must see: Best Android office apps
Kahoot!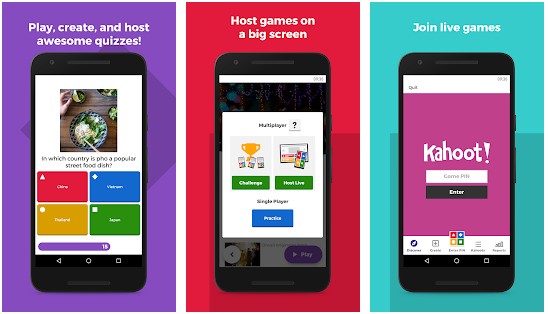 Kahoot is an Android/iOS app for teachers and tutors that allows users to create and share quizzes for free. When you run it, you'll be asked to choose a mode. If you're a teacher, choose the "Teachers" option. If you're a student, select the "Students" option. Creating a new quiz is easy with Kahoot. While making one, you'll be asked to upload a cover image and enter the title/description for the quiz. You'll also be prompted to change the quiz visibility settings. It is not compulsory to upload pictures.
Kahoot can insert a picture of your choice from Getty Images in your quiz. The app lets you find quizzes by topic/name. Registration is not required to use Kahoot but to track the students' progress or the results of the quizzes you've answered, you'll have to register an account.