Parents often compare their children with other kids. They taunt their kids or punish them if they don't perform well in the school exams. It's not the fault of the kid. The poor show from the kid is the result of the parents or tutors. Did you teach your toddler to speak English or any other language? The answer is no. Kids have a sharp memory. They learn to speak, understand objects automatically while growing up. No one teaches them to speak.
Some kids are given the proper training right from the word go. Wise parents engage their kids in fun activities like coloring sketches of animals, objects, matching alphabets, numbers, etc. These kids excel in studies and other activities. If you want to boost your toddler's memory and improve their problem-solving skills, download the following apps and make your kid use them. These applications will help your kid learn alphabets, numbers, distinguish colors, animals, objects in an interactive way.
Best apps for toddler development and learning
YouTube Kids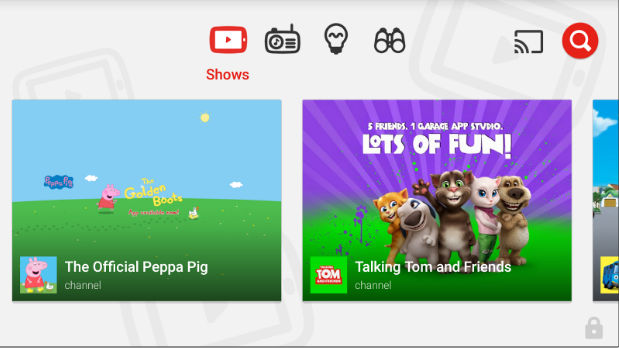 Google had launched a special app called YouTube Kids in 2013. The app doesn't have disturbing content that may scare kids or teach them bad things. It has a nice interface and a beautiful icon. When toddlers run the app, YK will switch to landscape mode. Then, the app will load video thumbnails. YouTube Kids will start playing the video when the toddler taps a thumbnail. YK has a good collection of free educational videos that teach kids to recognize numbers, alphabets, objects, vehicles, etc. It also lets kids watch popular animated shows, videos of short stories, rhymes, etc. The YouTube Kids app for toddlers displays advertisements. It has a settings interface through which you can control what content your kid should watch.
ABC for kids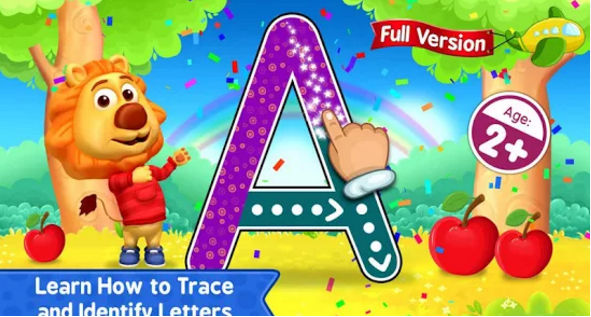 The ABC Kids app for toddlers teaches kids letter tracing and writing small/capital alphabets/numbers. When kids run this application, they will see a cute train animation with four bogeys. When they tap on a bogey, the app will load a list of letters or numbers. Toddlers must select a character they want to learn. Once the character is selected, the app will display the letter. Your child must place their finger on the screen and trace the letter. ABCK allows parents to turn on/off the following features:
Background music, sound, phonics.
Teaching, visible, and play modes.
ABC Kids has a reports section where you can see your child's progress. If kids use it regularly, they may score 100/100 in writing tests conducted at the pre-school.
Must see: Best drawing apps for Android
123 Numbers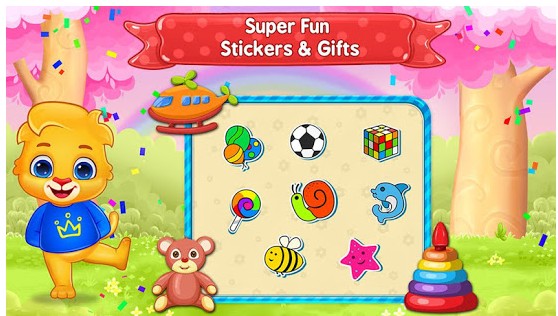 123 Number is a game that teaches toddlers to count and trace numbers. It displays objects that kids can understand/recognize and has animations that your toddler will love. 123N has simple tests such as filling in the blanks, matching the numbers, etc. It awards kids stickers when they pass a test. If your kid can't write or understand a specific number, you can configure 123N to repeat a test. 123 Numbers is a free game. It doesn't have pop-up advertisements. It supports eight languages and has a report card section where you can see your toddler's test results. 123N is one of the best apps for toddlers to learn numbers.
Coloring games for kids animal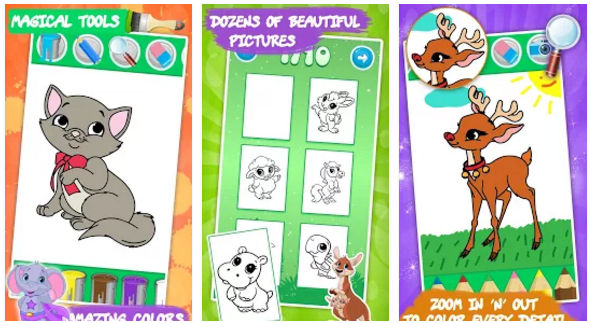 CGFK improves the kid's ability to identify colors. The game also enhances your toddler's drawing skills. It features over 50 sketches of cartoons and animals. Your kid has to select a sketch. Then, they must use the paint bucket tool to fill the drawing with colors. CGFK provides a pencil tool with which the toddler can draw over the sketch. It ships with a zoom, eraser tool and can undo the changes made to the sketch. It also offers a blank canvas on which your child can draw things of their choice.
Download from Google Play Store
Also read: Best Karaoke Apps for Android and iPhone
Kids Doodle – Color and Draw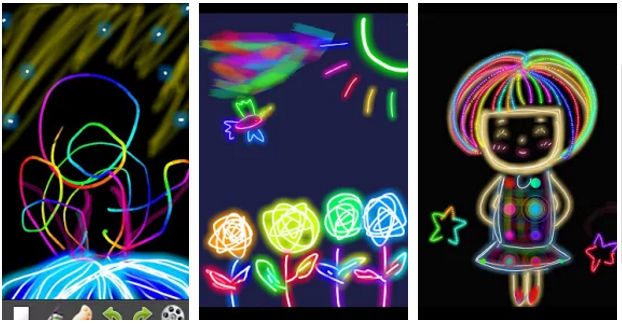 KD is a tiny app that allows toddlers to explore their creative side. It provides a canvas interface where kids must draw objects, scribble letters or numbers they've recently learned, etc. The canvas is nothing but a digital board. The Kids Doodle app lets toddlers paint with neon colors. It enables kids to undo/redo the last activity and has an eraser utility to remove modifications. It offers 10+ unique brushes. KD allows children to save their work. When your mobile device is connected to the internet, the app will display advertisements.
120 Animal Sounds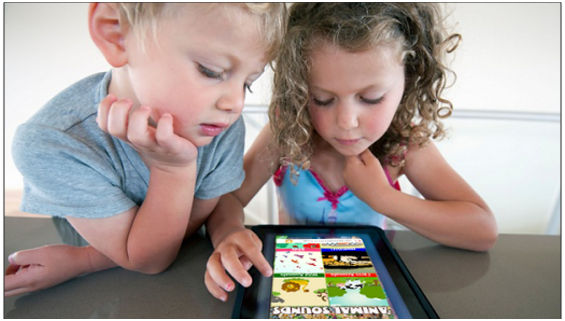 Believe it or not, children enjoy listening to the sounds of animals and sounds. If your child is crying or unwell, download this app and play the audio files. 120AS has a simple interface. Along with the sounds of various animals, this application features high-definition wallpapers of various animals. The images are displayed in a grid interface. When the toddler taps on the picture, the app will play sound linked with it.
Baby games for 2, 3, 4 year old toddlers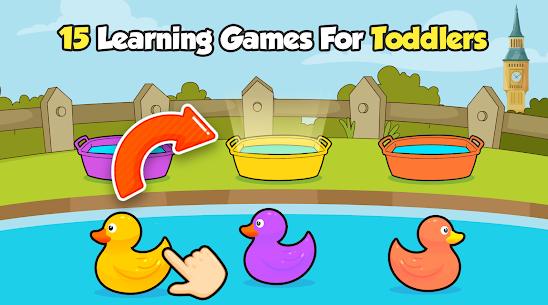 The Baby Games app has fun games for toddlers. It has cute animations and an option to change the audio language. The application has 14+ mini learning games. Out of all games, only 2/3 games are unlocked. The app will unlock the remaining ones when the toddler earns some points. As toddlers have limited thinking capability and can't read, Baby Games shows an animation that teaches kids to play the game and features audio instructions. For example, in one of the games, the app shows an animated hand that moves across the screen.
Kids Top Nursery Rhymes Videos – Offline learning
In kindergarten, one of the first things kids learn is rhymes. This application has a collection of many popular downloadable rhymes. Once you download a rhyme and play it, the app will play the rhyme and display a nice animation. KTNR is easy to use. The toddler has to swipe on the screen and select a rhyme by tapping on it.
Other top rated iPhone/Android apps for toddlers:
Final thoughts: The above apps will not only keep your naughty toddler busy but will also make them smarter. Don't worry! Kids can easily use a smartphone and get used to its touch gestures. To make sure that your child doesn't open the Google Play Store or any other app apart from the ones mentioned above, use Android app lockers.