The internet can either make kids wise or spoil them. The things that the kids learn on the internet depend on what they do with the internet connection. Although the Play Store and iTunes display the "content rating" of the application, there's no guarantee that the age of the person who has downloaded the application is genuine. Thus, if you share your phone with your teenagers, they might use an application that is not appropriate for their age. You may have saved an important document or a private photo on your device. What if your kid finds this file and deletes it? Use one of the applications I've shared below to prevent kids from downloading games, using certain apps, or accessing specific folders on your phone.
Best parental control apps for Android, iPhone, and iPad
Google Family Link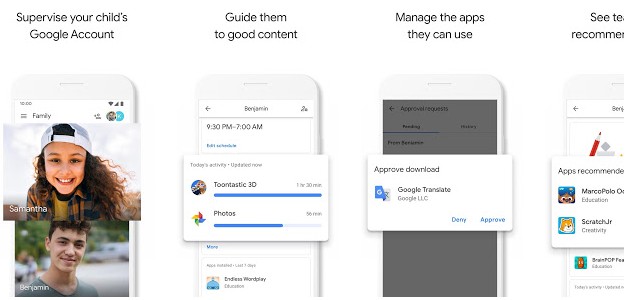 Family Link is a free app from Google that lets you control what your son/daughter does with his/her mobile device. To use Family Link, you must install the application on your device as well as on your child's phone. GFK makes you aware of the duration for which your kid has used a particular app. It can block kids from opening apps blocked by parents and lock the phone after a certain time. It keeps track of your child's location history and allows you to see the same. The parents and kids must have a Google account to set up Family Link.
Kaspersky SafeKids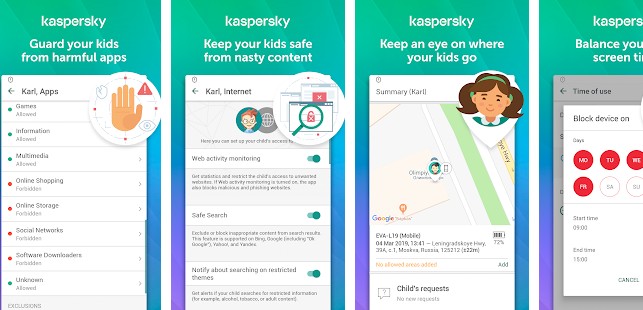 YouTube doesn't display adult videos in its popular/trending section or on the home page, but that doesn't mean it doesn't host them. YouTube's search utility can reveal various videos it is currently hosting. The Kaspersky SafeKids parental control app for iPhone, iPad, and Android blocks the requests of kids to access videos whose titles contain inappropriate words. KS lets you configure the days on which your child/teenager can use the mobile device. It also allows you to set a time interval for which they can use the mobile. SafeKids displays a history of what your child is doing when online or the applications they are using when the phone is not connected to the internet. It has a location detector and Facebook activity tracker utility.
Norton Family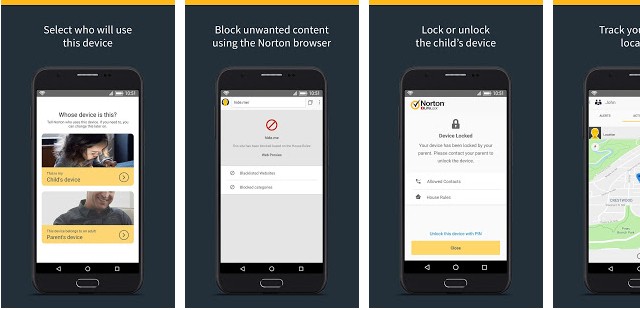 The Norton Family parental control app for Android and iOS provides similar features as Kaspersky SafeKids, but its user interface is different. In addition to the features supported by other applications, NF prevents teenagers/kids from wasting time sharing the same thing on the internet. It also enables parents to lock their children's phones from their mobile devices.
Apps like Norton Family, Kaspersky SafeKids, Google Family Link
Kids Place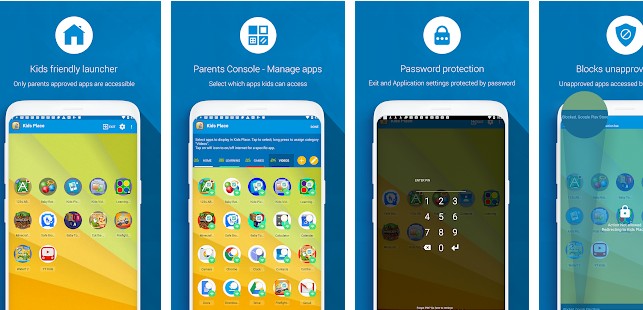 Kids Place is similar to Google Family Link, but it offers extra features. Setting up Kids Place is easy. The application prompts you to set up a 4 digit pin when you run it. Kids Place asks you to create a "Kiddoware" website account when you set a pin. You can skip this step. You'll be asked to create a recovery PIN and set a hint to recover the lost PIN in the next step.
KP lets users blacklist and whitelist apps. It also allows you to block access to some websites. This feature works only with the Kids Place browser app. KP can also stop the playback of videos of specific formats. You should install the Kids Place video player to enjoy this feature. Kids Place can block your children from buying applications on the Play Store. It is one of the best parental control apps for iPhone and Android OS.
Screen Time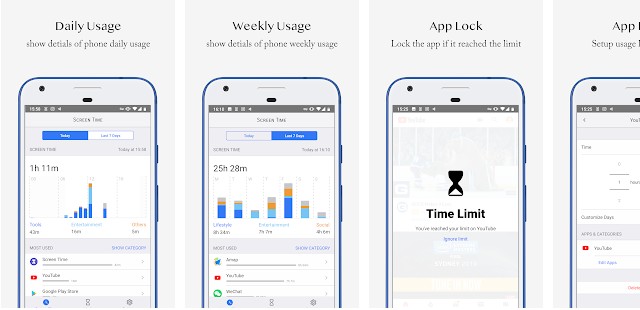 Screen Time from Ez Life doesn't require account registration, nor does it asks you to log in. It doesn't prompt you to set up the "child" and "parent" accounts. Although Screen Time has basic features, it is an excellent application for parents that want to make their children use some apps/applications belonging to a particular category for a fixed time.
Screen Time lets you whitelist apps. It enables you to set the time for which the phone user can use a specific app. This Android parental control app also allows users to increase the time limit when the limit expires. Screen Time requires "usage access" permission to work. When you enable this permission, it will display a nice graph showing the time you have been using apps. Screen Time is the smallest application on our list.
Also see: Best firewall apps for Android
ESET Parental Control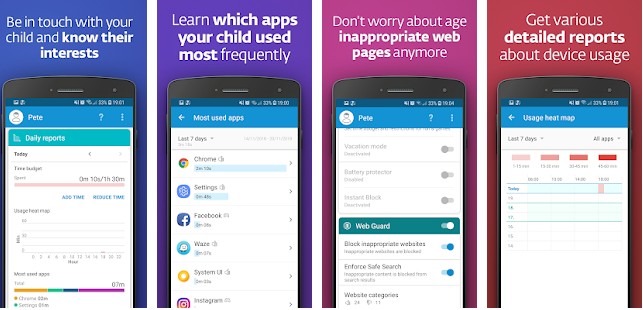 The ESET parental control app for Android prompts you to choose a language and accept terms and conditions when you run it on your device. Then, you'd be asked to create an ESET account. To create an account, you must enter your name, email, password and choose your country. When your account is ready, ESET will ask you to select your role – Parent or Child. After selecting the role, you should install ESET Control on your child's device and set up rules. ESET Parental Control offers the following features:
App/website blocking: The ESET app lets you disable apps and prevent children from opening inappropriate websites.
Monitoring mode: This function of ESET Parental Control removes restrictions on apps and monitors your child's activity. If you trust your kid, you can enable this mode.
ESET also offers the utilities you'll find in other applications we've shared above.
Note: Most of the top-rated parental control apps for Android, iPhone, and iPad have similar features, but their interface is different.