Because of slow Android updates from the manufacturer and issues related to OS, many Android mobile device owners are forced to root their devices. I've rooted my Android phone and have never looked back. I love custom ROMs and will keep using them until I buy a newer handset. Surprisingly, the ROM which I am using gets OTA updates every week. The ROM is open-sourced and maintained by several developers. It is stable and faster than the stock Android OS. From my example, you can learn that rooting a mobile phone is beneficial.
If you own an Android mobile device and its warranty has expired, you must root it. If you do so, you will be able to run a ROM based on the latest version of Android. You might know that Android M, N, O, P offers better features than Android L. Jellybean OS is an upgraded version of Android Ice-cream Sandwich. Both these operating systems are the predecessors of the Android Lollipop OS. Do you know? Rooting can make your dull phone ten times faster, provided you install the right apps. After rooting and flashing a new OS, aka ROM, you can download and install the below best root apps for Android and have complete control over the operating system's features.
Best Android root apps
Aegis
On my old Android phone, I had configured the free Aegis app in such a way that my Android mobile always had enough free RAM when I ran my favorite games i.e. Clash Royale, Subway Surfers, Clash of Clans. Aegis for Android lets you grant "autorun" and "wake lock" permissions to apps. It is easy to use. It has several toggle options. You must tap on the options you want to use. Aegis allows users to prevent Android applications from running background tasks when the user has not opened them. You can configure Aegis to hibernate apps when the display is off. The Pacifier is an interesting feature of Aegis, which prevents apps from sending signals to inactivate apps. The Aegis Android root app offers a "force stop" feature. When the user unlocks the screen, it can open/resume hibernated applications/services.
System App Remover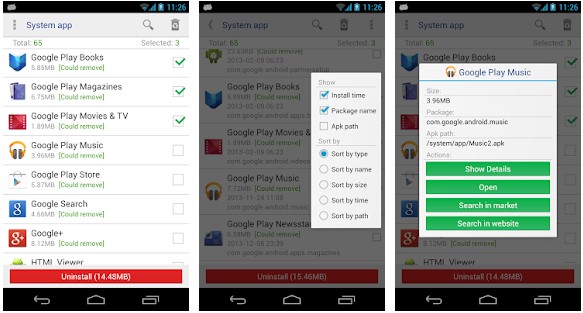 The Android OS ships with several apps that you might not use. These applications might use CPU or RAM. They may also waste the battery. System App Remover is a tool that lets you remove these apps. SR lets you:
Sort apps
See all APKs present on the internal/external storage memory.
Backup APKs to the storage memory, etc.
SR stores the removed files in Recycle Bin. Thus, if something goes wrong, you can restore the application within a few seconds.
Link2SD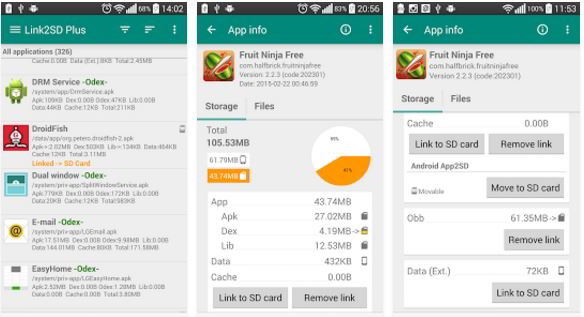 Link2SD is the best root app for Android users facing low storage memory (ROM) problems. It lets you transfer apps from the internal storage memory to the MicroSD card of the mobile phone. Link2SD enables you to remove the default system apps. It provides a utility to make system apps user apps and vice versa. L2SD allows you to clear the cache files created by other Android apps. Hence, it frees the storage memory wasted by useless files. Link2SD features a reboot manager utility. It lets you create shortcuts for any application of your choice.
Kernel Adiutor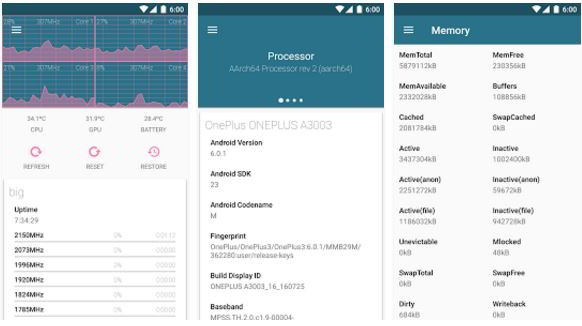 KA is one of the best root apps for Android because it lets you change Kernel settings quickly. You can use Kernel Adiutor to overclock/underclock the processor or graphics processing unit, change the scheduling algorithm, edit the init.d configuration file, tweak Android I/O settings, and more. Only the users who know the technical terms I've mentioned above should use the app. Other users must stay away from changing any setting else the phone might get damaged.
Note: Kernel Adiutor is no longer available for download on the Play Store. Instead of Adiutor, you can use the SmartPack-Kernel Manager app, which is based on Kernel Adiutor.
Root Booster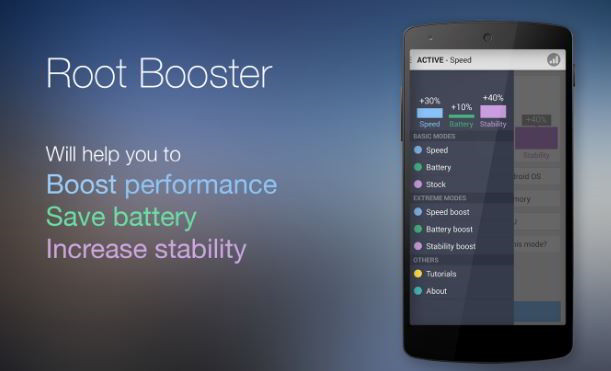 RB lets users change CPU frequency. It can also hibernate processes/services. Root Booster optimizes virtual memory automatically after testing the RAM module in the mobile device. Root Booster claims to improve battery backup. It makes your phone stable, faster, and battery efficient. The excellent rating of 4.5 from 100000+ users proves that Root Booster works great on several types of devices. If you're playing games on your mobile phone or tablet frequently, make sure that you install this Android root app.
Also Read: Best news apps for Android and iPhone
Greenify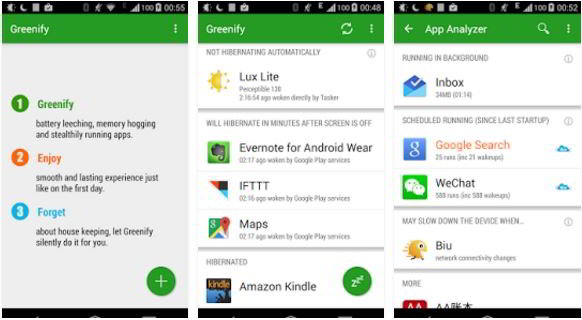 Greenify is one of the smartest Android battery saver apps to date. Although Aegis lets you hibernate apps, it doesn't support automatic hibernation like Greenify. This app works like a charm with the Android M DOZE feature. Hence, don't worry if your device is running on Android 6.0. Greenify ensures that your device will never slow down no matter how many apps you've installed. It is a better option than Android task killers and startup managers. On average, GFY consumes 6 megabytes of RAM and doesn't waste other system resources.
ClockworkMod ROM Manager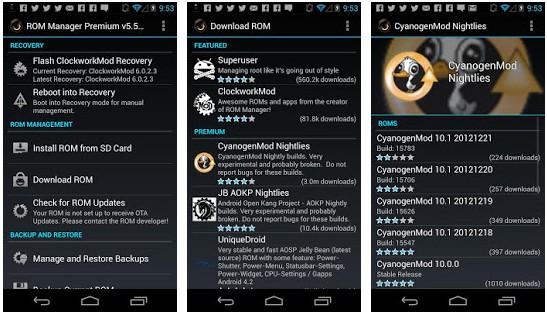 ROM manager is a root app for Android that makes the arduous task of managing/installing ROMs easy. It lets you install ROMs you've downloaded and saved to the MicroSD card. RM also allows you to install ROMS over the air. It has a sophisticated ROM manager tool and options to:
Back up the current ROM to the SD card.
Fix system permissions.
Partition SD card, etc.
Make sure you download this application if you like to try custom ROMs.
Must Read: Best apps to download songs (MP3 Music)
Viper4Android
Viper4Android is an Android root app that lets users tweak the sound settings on Android tablets and phones. It offers several sound playback options so that users can have a great music experience with a headset, Bluetooth headset, USB speakers, or phone speaker. V4A is compatible with all music and video player apps.
Titanium Backup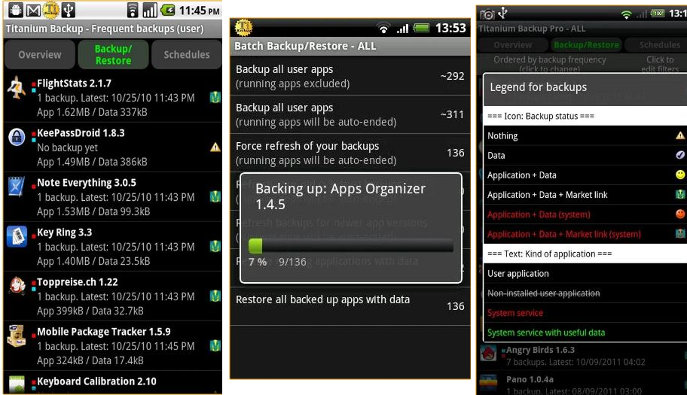 One of the most downloaded and top-rated Android root applications is Titanium Backup. TB supports the "batch restore" mode that helps users restore multiple backups simultaneously. The app lets you backup SMSes, contacts, MMS, and other files as an XML file. Titanium backup supports file syncing operations to/from three of the most popular cloud storage platforms i.e. Dropbox, Google Drive, Box. Backups created with this app are encrypted. TB enables users to export the database of any app installed on the device to a CSV file. It lets you clean the Dalvik cache, change your tablet/phone ID, convert data to other formats, etc.
Servicely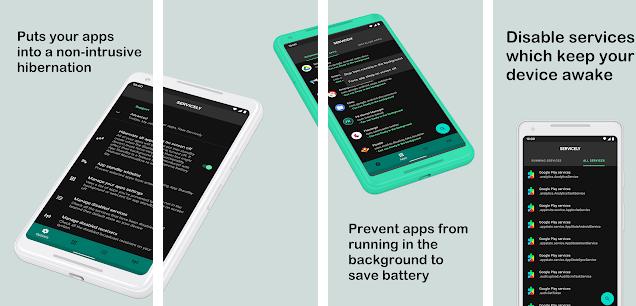 Often, services running in the background are responsible for a huge battery drain on Android devices. You may or may not use the service. With the Servicely root app for Android, you can disable these services and prevent applications from running in the background.
Must see: Best cloud storage apps
Final thoughts: The Android root apps I have shared above are fantastic. They make your device faster, stable, and powerful. You must root your mobile device to use them.