Android phones don't come with lifetime warranty. Once the warranty terminates, manufacturers may or may not roll out software updates for the device. If you've bought a phone in 2014 (or before that), it is very likely that your phone is running on the outdated Android Jelly Bean or Ice Cream Sandwich OS. The phone manufacturer may not release Android, Lollipop, Marshmallow or Nougat update for your device unless they find some serious security flaws in the existing software.
Being an open source Operating System, developers can go through the code or make changes to the Android OS. If the developer has good programming skills, he can launch a forked version of Android with new features. The customized OS is known as ROM.
Developers introduce ROMs for old devices. They don't launch ROMs for new handsets because the latest devices always have the latest version of Android. Hence, if your mobile device has the outdated OS, you can flash a ROM compatible with your device to enjoy latest features.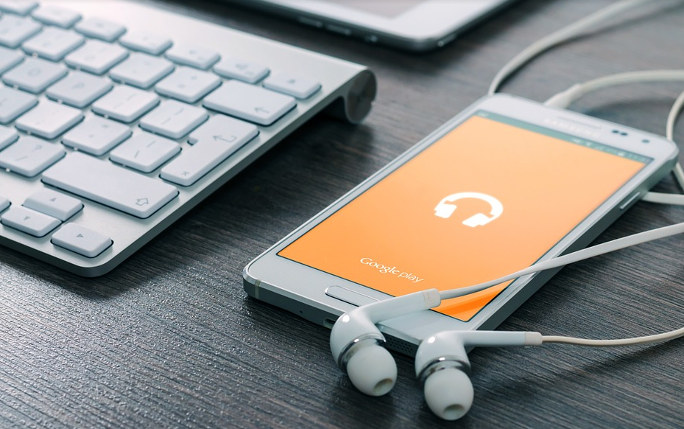 What are the Best Android ROMS?
CyanogenMod/Lineage OS
CM is one of the most powerful and fastest Android ROMS. Many people believe that it is better than the stock Android OS. It's an extraordinary ROM that provides a large number of customization options.
The ROM enables you to define smart gestures. It comes with several battery saving modes and enables users to create different user profiles. It has a powerful theme engine which gives users unlimited access to 100s of cool themes. The ROM provides an option to enable or disable the root mode.
The USP of the CM ROM is its great UI and stable processes. The CyanogemMOD ROM hardly results in over-heating of the phone.
The development team behind the CyanogenMod ROM introduces updates on daily basis. If your phone supports CM, install it.
Note: Lineage OS is the new name of CyanogenMod. Unlike CM, Lineage OS supports manyAndroid smartphones.
Download LineageOS
Paranoid Android ROM
Paranoid is a beautiful ROM that packs plenty of unique features. It has an intelligent notification system that enables you to read notifications as soon as the app generates them. It comes with the powerful immersive mode that hides annoying interfaces introduced by the Android OS.
Paranoid ROM comes with a special peek feature that allows users to get a glimpse of notifications when the phone is in the locked state. It has dynamic interfaces which you can merge as per your requirements.
The Android ROM renders beautiful theme on your home screen. It relies on CyanogenMod's theme engine for the same.
Download Paranoid
MIUI
MIUI is a free ROM developed and maintained by Xiaomi. Every mobile phone Xiaomi introduced till date sails on MIUI. Some developers have released MIUI for other devices. Hence, if your phone supports MIUI, install it.
The earlier edition of MIUI suffered from few issues. The latest version of MIUI delivers butter smooth performance and ensures brilliant performance.
The ROM is based on the stock Android operating system. It comes with a theme center app, with which you can download various types of themes and discover cool new wallpapers in HD quality.
MIUI offers a beautiful lock screen and has a nice launcher with big HD icons.
Download MIUI
Mokee ROM
Yet another widely used ROM, Mokee project is based on CyanogenMod OS. The developers tweaked the ROM a bit and added a few unique features as well.
Mokee ROM is constantly in development. If you install its nightly version, you'll get OTA updates for Mokee every day.
The ROM is for the users with a device which doesn't support CM ROM. I'm one of the users of Mokee. It is stable, fast, and works well on low-end phones.
Download Mokee
AOKP ROM
If you have a phone manufactured by HTC, Sony, OPPO, OnePlus, Motorola, Asus or HTC, you should try out the superb AOKP ROM.
AOKP is the ultimate ROM for customization lovers. It lets you define shortcuts, swipe gestures and offers the option of creating custom toggles.
AOKP allows users to specify custom vibration patterns and features a special interface in the form of navigation ring. The ROM enables users to add up to five application in the ring.
Download AOKP
How to install the best Android ROMS?
Installing a ROM is not as easy as it seems to be. You must root your Android device and install the TWRP tool. Before rooting the phone, back up your important files.
After installing TWRP, place the ZIP file of the ROM and Google Apps in the MicroSD card and open TWRP and select the wipe option. Now, tap on the advanced wipe option and run the following tools:
Dalvik/ART cache.
Cache.
System.
Data.
Swipe the button with arrow icons to the right and head over to the main screen. Tap on install option and locate the ZIP file (ROM) and tap on Install Image button.
Restart your phone and install the best root apps for Android.
Conclusion: Android ROMS come in handy when the manufacturer of a mobile phone is not releasing updates on regular basis. If your phone runs on outdated OS, download and flash one of the ROMS we've mentioned above to use the latest features of the Android operating system.